Print the page
What's Up clinics at Holland Bloorview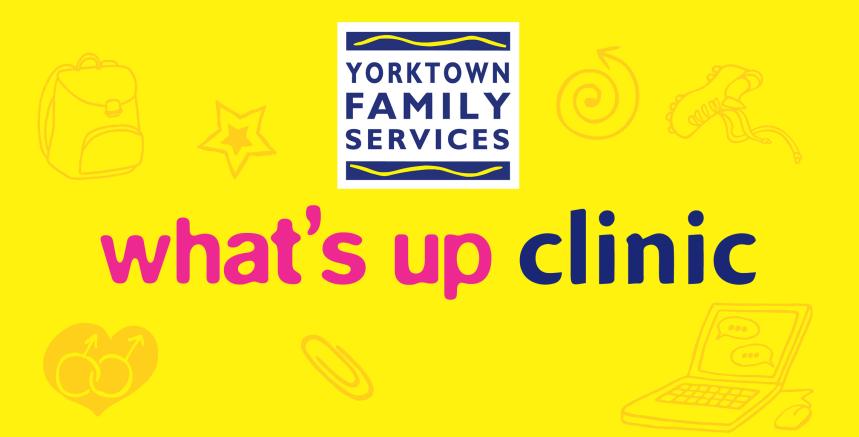 Starting September 29, Holland Bloorview Kids Rehabilitation Hospital is partnering with Yorktown Family Services to provide confidential, free brief solution-focused mental health support for Holland Bloorview ambulatory clients (up to age 29) and parents/caregivers.
The What's Up clinic will be held onsite at Holland Bloorview, 150 Kilgour Rd., Toronto, on Thursday afternoons from 1 p.m. – 4 p.m.
To book an appointment, please call: 416-425-6220 ext. 3166 or email: bookingwhatsup@hollandbloorview.ca. Please remember to include your contact information on your request so that you can be reached to confirm your appointment time.
All appointments will be in person. Please learn more about current COVID-19 precautions in effect at Holland Bloorview. Please remember to cancel your appointment if you are feeling unwell.
Any questions about this new pilot service should be directed to 416-425-6220 ext. 3166 or bookingwhatsup@hollandbloorview.ca.
*certain exceptions to confidentiality may apply in event of a safety risk or an emergency.