Holland Bloorview Rehabilitation Hospital offersmeeting rooms which can be booked for private use.
For further details, please refer to the descriptions below. If required, multimedia specialist support can be arranged at an additional fee.
Conference Centre
The conference centre consists of two rooms which can be combined into one 150-person capacity theatre-style conference centre or two separate rooms accommodating 75 people each.
It has a state-of-the-art audiovisual system with two podiums including built-in microphones, touch panel controls to simplify presentations, and two built-in screens.
You are required to provide your own laptop.
Image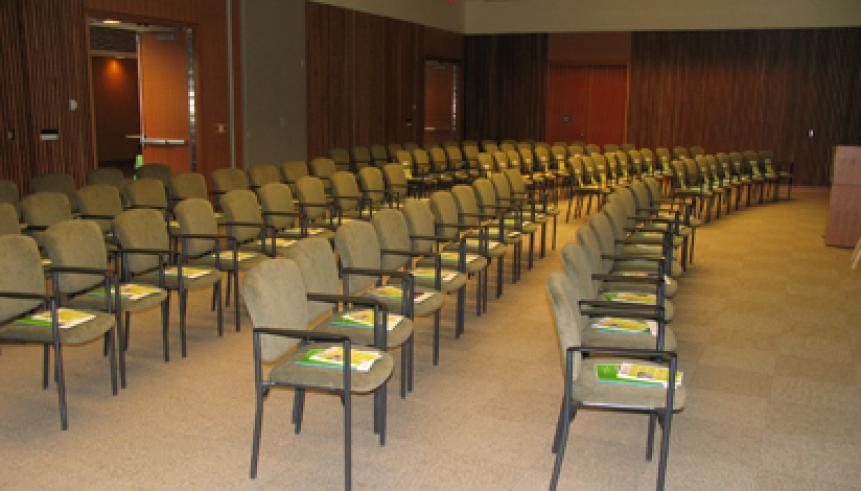 Boardroom
The Boardroom seats 22 people and is equipped with a built-in projector and screen, microphones and teleconference system, all of which are controlled by a touch screen panel.
Image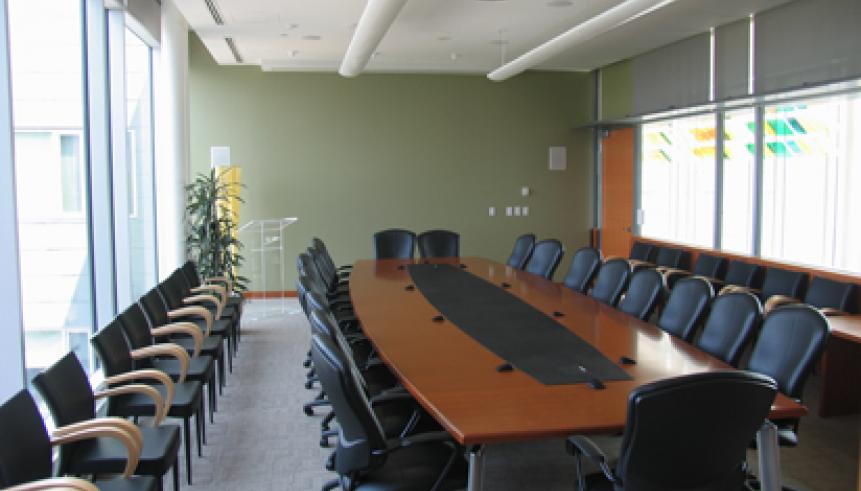 Accessibility
Holland Bloorview Kids Rehabilitation Hospital is recognized worldwide as a model of universal accessibility in building design. Our facility offers:
wide hallways
large double-sided elevators
accessible vertical building design, which provides shorter distances to walk/wheel within the building