Image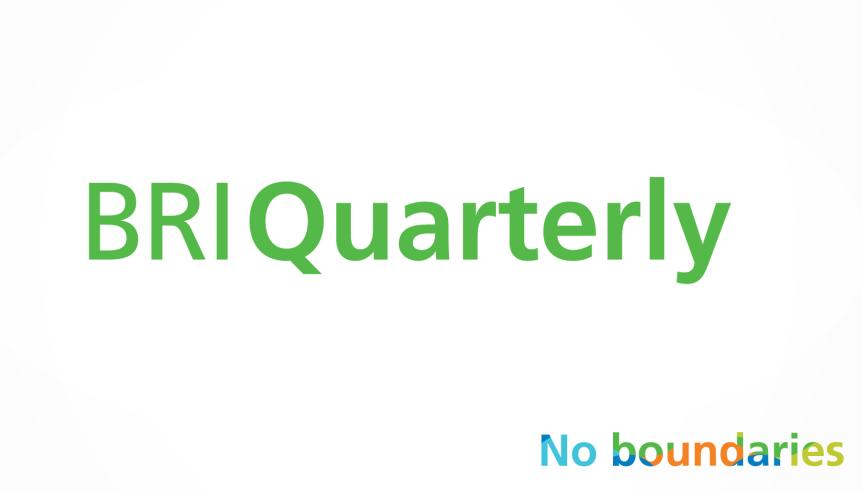 Creating a world of possibilities for children with disabilities through research and innovation
January 2022
(Covering news, announcements and happenings from October to December 2021)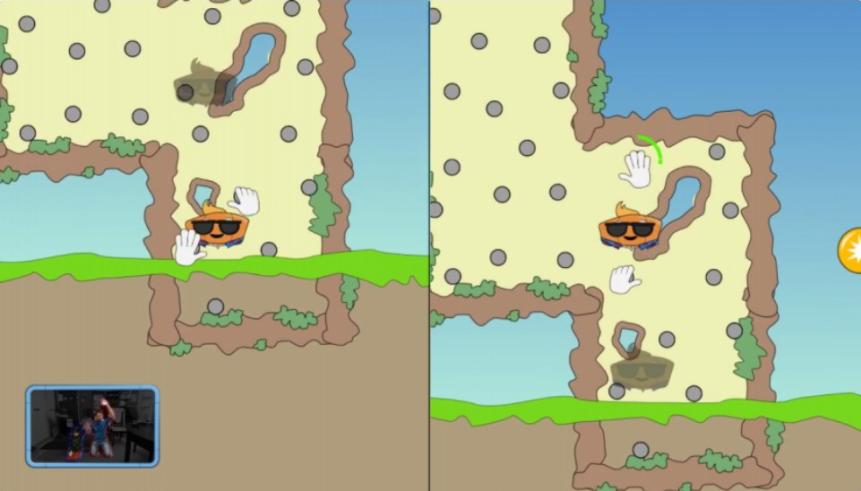 Pearls of Wisdom: Behind the scenes of the BRI's PEARL Lab
Dr. Elaine Biddiss and her team are designing video games and other technologies that help children with disabilities reach their therapy goals, all while striving for the next level in a game.
Read more
---
Top Stories
Elevating acquired brain injury research to the next level
Dr. Shannon Scratch awarded Holland Family Professorship in Acquired Brain Injury
Read more
New online resource helps families overcome meal-time challenge for autistic children
A unique new resource aims to bring education, awareness and understanding to the complex nature of feeding challenges that kids and their families may face
Read more
For a full list of BRI stories, visit: hollandbloorview.ca/research-education/bloorview-research-institute/grow-research/news
---
In the News – Media Spotlight
Pandemic poses short- and long-term risks to babies, especially boys (Kaiser Health News)
Quotes Dr. Evdokia Anagnostou on the possible effects of COVID19 on pregnant women's immune response and to their unborn child.
Learn more
New online tool kit to tackle feeding challenges (CTV News at Six)
Holland Bloorview launches a new online feeding tool kit to support families with kids with autism who have feeding challenges. Dr. Sharon Smile, who is leading this work, was interviewed, along with Maritza Basaran, a parent whose son has experienced mealtime challenges.
Watch here
Where magic happens (The Walrus)
A special supplement (thanks to the hospital partners at TD) featuring the Dear Everybody campaign, Dr. Azadeh Kushki's work with hollyTM (anxiety meter), as well as the PRISM Lab's work on brain-computer interfaces.
Read more: Where magic happens, Where technology and inclusion intersect, Creating innovative tech to help kids communicate
More media highlights can be found here.
---
Grants and Awards (October to December 2021)
Dr. Tom Chau
Canada Foundation for Innovation
John R. Evans Leaders Fund
Picture this: a multi-organ imaging bank for childhood disability-specific protocols and outcomes
$237, 396
2021 - 2024
Dr. Melanie Penner
Autism Care Network
Quadrant Project
$171,916
2021 – 2022
Dr. Sally Lindsay (Supervisor)
Vanessa Thomas (Graduate Student)
Graduate Student Fellowship in Patient-Oriented Research
Partnering with autistic youth and young adults to co-design and evaluate a workplace disability disclosure decision-aid planning tool
$10,000
2021 – 2022
---
Student Awards
Vanessa Tomas
Child-Bright training fellowship ($10,000)
Supervisor: Dr. Sally Lindsay
---
New Publications/International Talks
Here are the latest publications on childhood disability research from Holland Bloorview's research institute as of December 31st.
Click here for more information
 
---
Family Voice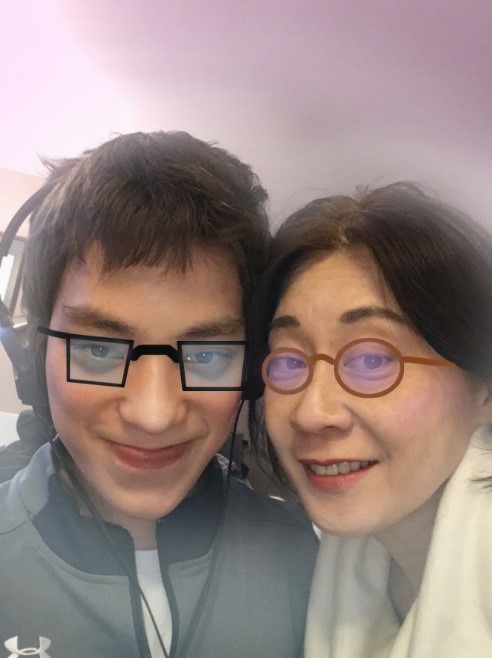 It has been my pleasure to serve on various committees at the Bloorview Research Institute as a family leader for the past seven years. The Research and Family Engagement Committee and Annual BRI symposium have enabled me to be involved in various initiatives, and our work later became part of the hospital policies and printed materials for clients and families. The work to make academic work more accessible is one of the most memorable ones for me.
In addition, I shared my story as a NICU (neonatal intensive care unit) parent in the Bloom Blog. Since then, it has been incredible to witness how the NICU experience in disability has grown into a provincial-level workshop for the nursing community.
My family is a strong supporter of my monthly commitment to RFEC, and they are also getting involved in their own ways. One of my children participated in a panel discussion for siblings and parents and co-created a tip sheet for inpatient siblings with the Family Resource Centre. My youngest son, a Holland Bloorview alumnus, has participated in BRI research, the Youth Advisory Council, and various life skills programs. At school, he raises awareness for childhood disability through his assignments and presentations. I have witnessed and experienced many meaningful outcomes at Holland Bloorview through family engagement, and I look forward to being part of future work.
Kyoko Davis, Family Leader
 
---
BRITE Corner
BRI trainees - keep an eye out for email invites to these upcoming BRITE events! 
January 24th, 2022, 11-12pm - Research Ethics Rounds 
March 2022 (date/time TBD)- Professional Development Workshop
March 2022 (date/time TBD) - BRITE & Evidence to Care Event
Image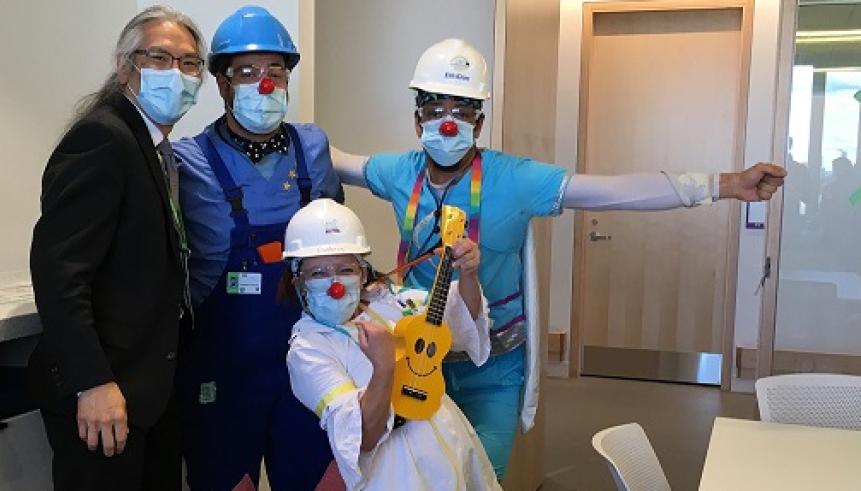 A massive thank you to everyone who participated in the BRI Lab Holiday Challenge in support of the Therapeutic Clown Program! Together, we raised $4,731! This program brings so much joy and laughter to the hospital! We really appreciate all who donated or shared the fundraiser. Watch this memorable video of our clowns' guest appearance at BRI's staff open house in December.
---
Trainee Spotlight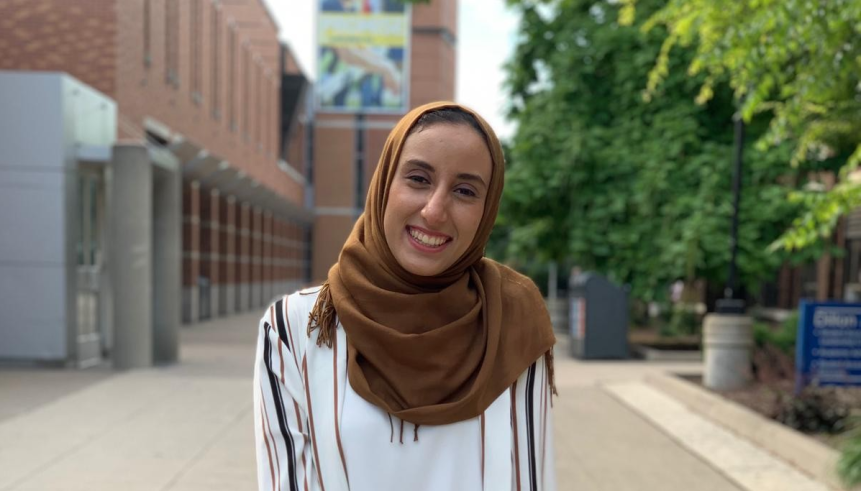 Each year, some 100 trainees from universities across Canada come to the Bloorview Research Institute (BRI) to collaborate with some of the world's top scientists in the field of pediatric disability research to advance scientific knowledge – and champion a world of possibilities for kids with disabilities and their families.
BRI Quarterly speaks to one trainee, Aliaa Gouda, who is a PhD candidate in University of Toronto's biomedical engineering program and graduate research assistant in BRI's PROPEL Lab. She is also co-chair of the BRI Trainee Executive leadership team.
How did you get interested in your field of research?
I completed my Bachelor of Applied Science in electrical engineering, focusing in the automotive and energy sectors for my internships. I realized, however, the curiosity that pushed me to pursue engineering in the first place was not ignited in those fields. It wasn't until I worked on a wearable heart monitor project during one of my undergrad research placements that I realized the cross-section between fundamental engineering principles and the human body was fascinating to me. More importantly, it opened me to different healthcare avenues that I can contribute to with my skills, such as kids' rehabilitation.
What drew you to Holland Bloorview's Bloorview Research Institute?
BRI has given me the opportunity to collaborate directly with families and clients to design and develop innovative solutions that can potentially help them in their rehabilitation journey. As an engineer, you can design some of the most complex, cutting-edge systems, but if it does not relate to the end-user, it can be meaningless. Having that interaction during the design process is extremely valuable and can push you in directions you wouldn't have thought of on your own.
What are you and your study team working right now?
Currently, my team and I are developing and evaluating wearable systems that can provide at-home gait training solutions for children and youth with lower-limb amputations. We achieve this by measuring and quantifying an individual's walking patterns using wearable sensors.
Based on certain parameters, the system then automatically provides the individual with information on how they to improve their gait. This includes exploring various feedback methods, and assessing the most efficient integration for a wearable system. 
How can your research unlock a new world of possibilities for children and youth with disabilities and their families?
The need for out-of-clinic therapy solutions continues to grow and we all see how the pandemic has heightened this even further. So, I hope our work is able to help alleviate some of the burdens that accompany clients (limited sessions, travel time, taking time off school or work) and healthcare systems (resources for advanced gait analysis systems - cost, time, space), when we specifically consider rehabilitation processes.
What do you like to do in your spare time?
I'm a foodie, so I love trying new cuisine and cooking up new recipes! Also, this will sound very nerdy, but over the past year I have started to follow Formula 1 racing. Being interested a bit more in the technical side, I just slipped into analyzing the races and delving into the data analytics of the sport, so much so that I've discovered fastf1 - a library that contains all the data for each race (for anyone that might be interested). 
---
Staff Spotlight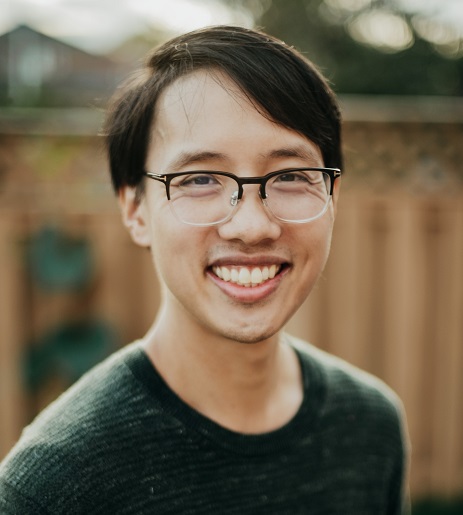 It's no secret that Holland Bloorview is full of everyday heroes. But how well do you know them? Let's get to know Kevin Chung, a senior MRI technologist, at Holland Bloorview.
What did you want to do/be when you grew up?
Growing up, I remember the first time I was exposed to computers after we got our first family PC. I was fascinated with them, how they worked, and what they could do. Of course just like any typical kid, I was also hooked on all the games you could play on them. I was so sure that someday I'd work in the computer industry as a programmer or building computers.
However, after taking a few courses in programming during high school, I realized I wasn't as good as I thought I would be with them and developed an interest in sciences, which eventually led me to health sciences and healthcare.
What did you do before you came to Holland Bloorview?
After completing my degree in Medical Radiation Sciences at The Michener Institute and University of Toronto, I worked as a MRI technologist and later on, as the charge technologist at a small MRI clinic in Ajax. After almost a decade working there, I decided to explore new experiences in a new area of my field, MRI research imaging, and pediatrics fit the bill!
What is your role here?
I am the Senior MRI Technologist of the MRI Unit responsible for all the research imaging and operations required to run the unit.
Biggest guilty pleasure?
Star Trek (TNG, DS9, VOY, ENT) and Star Wars (original trilogy), though I wouldn't say I am huge fan but I am really into the world created and fantasy behind them. I'll get nerdy and read Wikipedia articles, watch lore videos on YouTube explaining storylines, technology, and history of things related to these shows/movies.
Personal pet peeve?
People that are rude, obnoxious, and inconsiderate to others. Don't we all just want to be treated the same way we'd like to be? Be nice to everyone and stay open minded!
What do you like to do in your free time?
If I ever have any free time left after the endless amount of household chores that need tending to, I do enjoy some casual retro gaming. There is nothing like feeling the nostalgia of re-playing old console games I grew up with on the NES, SNES, N64, PS1 & PS2 and arcade games on MAME.
I also do enjoy a good movie, documentary, or TV series on Netflix if there is extra free time. When there is no free time, trying new recipes in the kitchen is a good alternative to enjoying a hobby and tackling dinner prep at the same time. Recently I have been trying my hand at pizza making!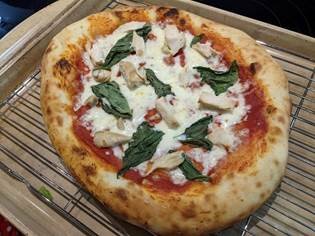 ---
Upcoming Events
Feb. 25, 2022 | Roszel Research Day and Dr. Tamarah Kagan-Kushnir Invited Lectureship (*contact Kathleen Hollamby @ khollamby@hollandbloorview.ca for more details)
June 1, 2022 | Pursuit Awards
July 19, 2022 | Ward Research Day
November 2022 | BRI Research Symposium
---
About BRI Quarterly 
BRI Quarterly, the forefront of childhood disability research, is the online publication of Holland Bloorview Kids Rehabilitation Hospital's research institute (the Bloorview Research Institute (BRI)).
Holland Bloorview's research, teaching, technology development and innovation will be driven by a no boundaries philosophy, which encompasses the following key impact areas: Discover for action, personalize pathways, connect the system, and co-create with children, youth, families and alumni. Ultimately, the goal is to enable better access to the most advanced and proven care, ideas and treatment.
---
About Bloorview Research Institute
Holland Bloorview's research institute is housed at Holland Bloorview Kids Rehabilitation Hospital, a top 40 Canadian research hospital that is fully affiliated with the University of Toronto and serves over 8,000 families annually. The Bloorview Research Institute (BRI) is recognized across the world for its unique client population and leadership in the field of childhood disability. Learn more.
---
Share Your News
If you've recently presented at a conference, celebrated an award, grant or publication; or have a story idea, please contact Suelan Toye at stoye@hollandbloorview.ca to share your news in the next BRI Quarterly!