Welcome to the Bloorview Research Institute
Established in 2004, the internationally recognized Bloorview Research Institute is dedicated to improving the lives of children with disabilities through client and family-centred rehabilitation research.
The Bloorview Research Institute is housed in Holland Bloorview Kids Rehabilitation Hospital, Canada's largest pediatric rehabilitation and continuing care teaching hospital, which is fully affiliated with the University of Toronto.
The Bloorview Research Institute is recognized in Canada and around the world for its unique client population and leadership in the field of childhood disability. The Research Institute brings together a multi-disciplinary team of scientists who work collaboratively with clinical staff, clients, and families to generate clinically-linked and applied pediatric rehabilitation research.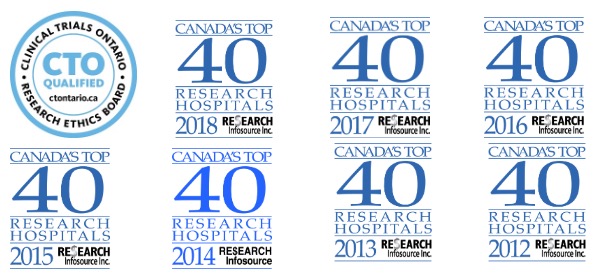 Research Themes
The Bloorview Research Institute (BRI) is internationally recognized for its world-leading applied and client and family-centered research, dedicated to improving the lives of children with disabilities locally and around the globe.

Guiding all of the work within the BRI are three themes that aim to advance our goal of understanding disability.
---
Exploring human dimensions of care and disability
We study the pathways of lived experiences of children and youth with disabilities, the social settings important to families, and the perspectives of those who care for them. We uncover the value that individuals with disability bring to society, their care and rehabilitation, and explore the origins of stigma and marginalization. 
---
Developing and improving interventions
Working directly with people with lived experiences and their families, clinicians and community partners, we co-create and evaluate interventions – from medical to technological, from education to vocational, and beyond. These interventions promote the health and wellness of children, youth and families living with disability across the globe.
---
Understanding developmental diversity
We investigate the interplay of major factors contributing to human development and its diversity, from genes to environment. We explore brain and body interactions to understand and support individual trajectories. With this information, we evaluate existing clinical practices and discover novel avenues for supporting the well-being of individuals with disabilities, and their families.