Image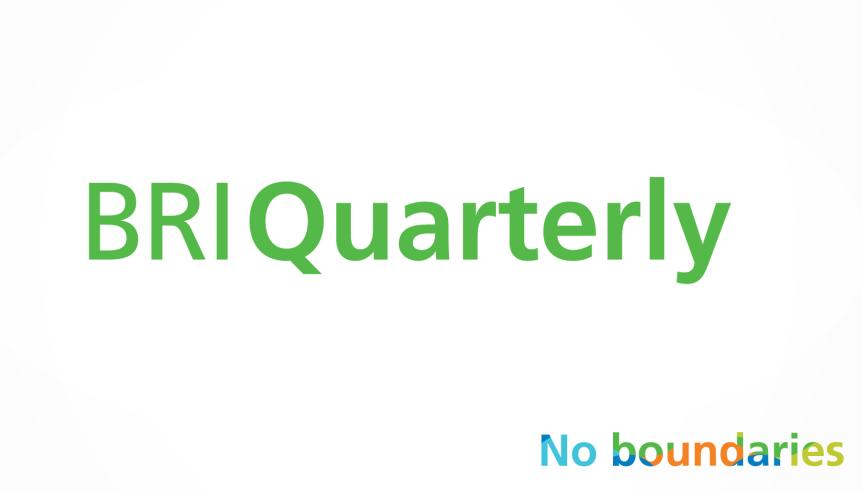 Image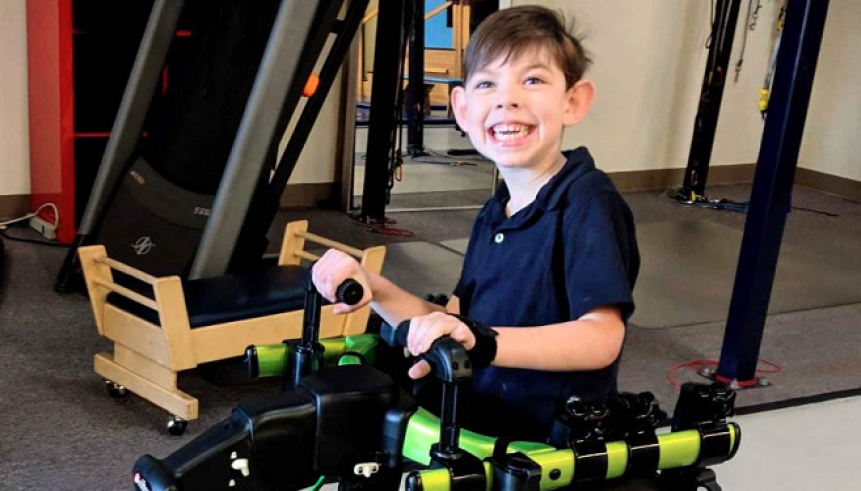 October 2021
Say hello to the future of BRI
As construction workers work feverishly to put the final touches to the Bloorview Research Institute's newly renovated home, scientists, researchers, staff and trainees are getting ready to reclaim the 17,000 square foot space as their home away from home. With an abundance of natural light, fully accessible, open-concept work spaces to spark new collaborations and creative ideas, and state-of-the art research equipment, the research institute will start a new chapter in driving innovation in childhood disability research.
Learn how one lab is using robotics to push boundaries.
Read more.
---
Top Stories
Enhancing access to timely autism diagnoses for families
New study examines how pediatricians in rural communities are providing ASD diagnoses
Read more
Empowering kids to be body-positive
Researchers launch novel guide for parents how to have body-positive conversations with kids
Read more
Pearls of wisdom: Behind the scenes of the BRI's PEARL Lab
How one lab is putting fun into therapy for kids with disabilities one game at a time
Read more
For a full list of BRI stories, visit: hollandbloorview.ca/research-education/bloorview-research-institute/grow-research/news
In the News – Media Spotlight
Confronting the gaps in sexuality and disability (Toronto Star)
Features a digital exhibit, Illuminating, that sheds light on how youth with disabilities are navigating their sexuality in health-care settings

Illuminating: Sexual Health & Disability (The Pulse – podcast by Accessible Media Inc.)
A two-part podcast interviews Dr. Amy McPherson and two artists about a new digital exhibit that explores the intersection between sexuality and disability
 
Holland Bloorview expanding children's lives (Leaside Life)
Features the May ground-breaking of the hospital's largest research expansion in its history
Guiding conversation about weight as kids head back to school(City News Toronto)
City News interviews expert Dr. Amy McPherson and parent Christine Hill on how to talk to kids who might be anxious about their appearance as they prepare for back to school
More media highlights can be found here.
---
Grants and Awards (July to September)
External
Dr. Shannon Scratch
CIHR, Project Grant
Move & Connect: A pilot-controlled study of a holistic interdisciplinary intervention for youth experiencing prolonged recovery post-concussion and their caregivers
$224,676
2021-2024
Marlee Vandewouw (graduate student supervised by Dr. Azadeh Kushki)
CIHR, Canada Graduate Scholarship Doctoral Award
A Multimodal neuroimaging approach to identifying subgroups of children with neurodevelopmental disorders with shared brain characteristics
$105,000
2021-2024
Dr. Melanie Penner
Autism Speaks, Autism Learning Health Network
ECHO Project
$24,132
2021-2022

Student Awards
2021 Hilda and William Courtney CLAYTON Paediatric Research Fund, 2021-22 GLSE OSOTF & Other Endowed Awards, Temerty Faculty of Medicine, University of Toronto, Toronto, Ontario, Canada. Awarded to MSc student, Isabelle Caven. Research Supervisor: Melanie Penner. $3,500 CAD.
 
Vanessa Tomas, PhD student in Rehabilitation Sciences--Hilda & William Courtney Clayton paediatric research fund ($3500)
New Publications/International Talks
Here are the latest publications on childhood disability research from Holland Bloorview's research institute as of September 30th.
Click here for more information
---

Family Voice
Building Stronger Families Through Authentic Partnerships in Research
My journey in research, like many, began with a student placement. I was fortunate to be working under the supervision of an encouraging mentor who worked hard to teach me that I had a lot to contribute to the team through my lived experience as a sibling to my brother with complex needs. Over the course of my placement and my first research assistant job, my confidence and pride in my contribuitions to the team began to grow.
My confidence was tested however as I adjusted to becoming a new mom to a child with autism. In fact, during my son's early years of development, I had lost a lot of my confidence due to the difficulty of meeting my son's most basic needs (eg. nutrition, comfort). Desperately looking for answers, I started participating in research studies and finally I felt like I was doing something for my family, and for other families like mine. This lead to further engagement in research and eventually I was given the opportunity to work with researchers on some projects and goals that I was very passionate about.
One of the greatest benefits that came from this engagement was re-discovering the value of my lived-experience.  I am extemely happy that my son (who recently signed his first assent form), is also learning about the value of his experiences and more about his disability. I firmly believe my son, and all children and youth with disabilities have the ability to improve research design and effectiveness and therefore should be included in research engagement strategies along with their caregivers.
From a caregiver perspective, I remain grateful to all of the researchers who have taken the time to get to know my family and who have communicated their appreciation for our time and expertise. From a researcher perspective, I am grateful for the families that have shared their stories with me and given me a better understanding of their needs and priorities. With a new found sense of strength and confidence in my ability to contribute to research teams, I am commited to developing strategies that will further engage families in research, especially those who have yet to be given the opportunity. 
Maritza Basaran, parent of Harrison Wassell, and a research coordinator & knowledge broker at Grandview Kids
---

Spotlight on Innovation
Hummingbird ready to take flight
Imagine being able to control your computer or other communication devices just by humming? The PRISM Lab's research team have focused on access technologies, including the development of one technology that harnesses the power of vocal chord vibrations to 'talk' to different interfaces, empowering kids and adults who are non-verbal to engage in a range of activities.
After years in research and development, a consumer-ready version of this innovative device will be available for families and health-care professionals to pre-purchase next year (details to come).
Learn more
---
BRITE Corner
BRITE would like share our full team for the 2021-2022 academic school year. They are looking forward to hosting a variety of events, such as Trainee Rounds, Trainee Life events, and the Professional Development Conference to support BRI trainees throughout their academic journeys. They hope to see everyone on Zoom and (hopefully!) in person this year! 
Co-Chairs: Aliaa Gouda & Isabelle Caven
Events Chair: Kieran Wheatley
Trainee Life Chair: Jenny Tou
Communications Chair: Daniela Testani
Professional Development Chairs: Hafsa Zahid & Daniela Chan-Viquez
Past Chairs: Vanessa Tomas & Elena Sheldrake
---

Staff Spotlight
It's no secret that Holland Bloorview is full of everyday heroes. But how well do you know them? Let's get to know Flora Wan, the Neuroinformatics Lead and Research Coordinator in the CP (Cerebral Palsy) Discovery Lab at Holland Bloorview.
What did you want to do/be when you grew up?
When I was young, I wanted to be an astronomer.  I even had a giant poster of Saturn over my bed!  My parents used to drop me off at the planetarium in Hong Kong where I would go around with a little notepad and pencil to jot down all the interesting facts about planets and stars.  Yes, I was a little nerd in the making and it was an easy way for my parents to keep me occupied all day!
What did you do before you came to Holland Bloorview?
I studied Computer Science in university.  After I graduated, I got a job as a software developer and consultant at IBM working on a large e-Commerce software platform.  However, my passion was always in helping kids with disabilities, so eventually I quit my corporate job, got a Master's degree in Human Factors Engineering, and started working at Holland Bloorview as an Assistive Technology Consultant in the Communication and Writing Aids Service.  Fast forward twelve years later, and here I am in BRI 😊
What is your role here?
I am currently a Neuroinformatics Lead and Research Coordinator in the CP (Cerebral Palsy) Discovery Lab working on the CP-NET Clinical Database project, which is a multi-site study funded by the Ontario Brain Institute focused on collecting various aspects of data on children with CP, which will help researchers study the causes of CP, improve diagnosis and develop treatments and interventions.  I'm also part of the Research Family Engagement Committee (RFEC) -- come join us at our monthly virtual meetings!
Biggest guilty pleasure?
I love looking at dog videos on Instagram, that's the only reason why I even have an Instagram account!  
Personal pet peeve?
I get annoyed when people don't do what they say they'll do, or when I have to chase them down multiple times to get a response.  Please answer my emails 😅
What do you like to do in your free time?
In the past couple of years, I've been taking courses on AI (Artificial Intelligence) and have since gotten involved with various AI in Healthcare organizations -- outside of work, it's pretty much taken over my life!  Anyone interested in starting an AI Club here at Holland Bloorview?  Message me and we'll set something up.  Otherwise, when I do find some free time, I love curling up on the couch with a good book, watching movies in the theatre, and trying out new restaurants with friends.  
---
Upcoming Events
BRI Symposium (November 15, 2021) Register now!
---
About BRI Quarterly 
BRI Quarterly, the forefront of childhood disability research, is the online publication of Holland Bloorview Kids Rehabilitation Hospital's research institute (the Bloorview Research Institute (BRI)).
Holland Bloorview's research, teaching, technology development and innovation will be driven by a no boundaries philosophy, which encompasses the following key impact areas: Discover for action, personalize pathways, connect the system, and co-create with children, youth, families and alumni. Ultimately, the goal is to enable better access to the most advanced and proven care, ideas and treatment.
---
About Bloorview Research Institute
Holland Bloorview's research institute is housed at Holland Bloorview Kids Rehabilitation Hospital, a top 40 Canadian research hospital that is fully affiliated with the University of Toronto and serves over 7,000 families annually. The Bloorview Research Institute (BRI) is recognized across the world for its unique client population and leadership in the field of childhood disability. Learn more.
---
Share Your News
If you've recently presented at a conference, celebrated an award, grant or publication; or have a story idea, please contact Suelan Toye at stoye@hollandbloorview.ca to share your news in the next BRI Quarterly!