Image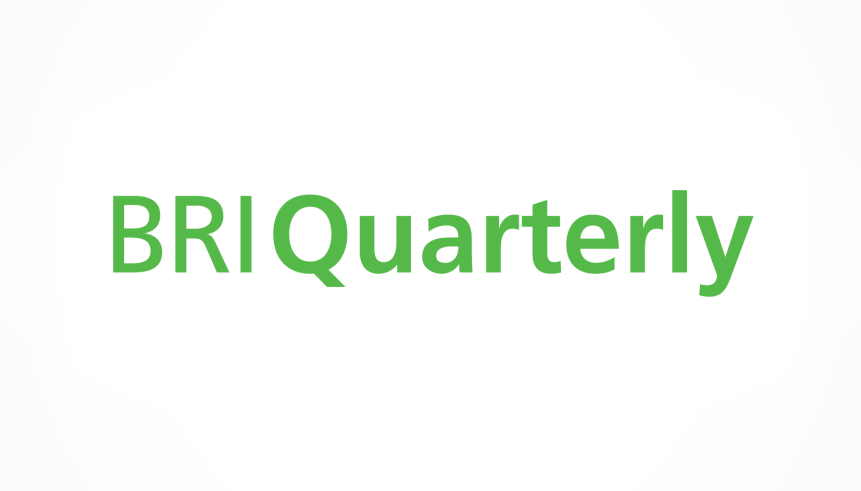 Image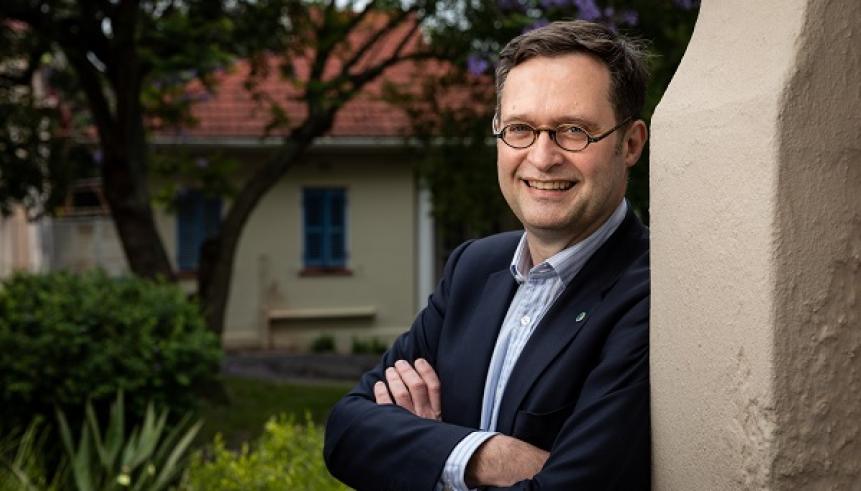 The importance of global research with Professor Petrus de Vries
A Q&A with this year's Mickey Milner International Professorship Keynote Speaker at the annual BRI Symposium
Professor Petrus de Vries, Struengmann Professor of Child & Adolescent Psychiatry at South Africa's University of Cape Town, will discuss why it's so critical to build global communities of research to reduce research gaps. Find out what his research career trajectory was that led him to be one of the world's leading experts in global autism. Learn more
Learn more about the BRI Symposium and register now.
---
Top Stories
Harnessing the power of the brain: How the CONNECT Lab IS research how neuromodulation treatments are enhancing therapy outcomes for clients. Learn more
Dr. Evdokia Anagnostou elected as Fellow of the Canadian Academy of Health Sciences: Academy honours child neurologist's research on challenging how neurodevelopmental disorders can be redefined to create novel, personalized interventions for children and youth on a global scale. Learn more
Dr. Tom Chau elected as Fellow of the Royal Society of Canada: Senior scientist recognized for his international work and impact on children and youth living with disabilities and developmental differences worldwide. Learn more
Forging new frontiers: Celebrating a day of insights, learnings and transformative research with the next generation of scientists at the annual Ward Research Day and Pursuit Award Competition. Learn more
More BRI stories can be found here
---
Grants
Dr. Melanie Penner
Project ECHO Autism Diagnosis and Integrated care Opportunities: ECHO AuDIO
Program: Transforming Health with Integrated Care (THINC) – Implementation Science Team
Canadian Institutes of Health Research – Institute of Human Development, Child and Youth Health, and Strategy for Patient-Oriented Research
$2 million
2023 - 2028
Web story

Dr. Azadeh Kushki
Enhancing Accuracy and Fairness in Mobile Applications Using Wearable Physiological Sensors
Discovery Grant
$295,000
2023 – 2028
Dr. Evdokia Anagnostou
Canadian Clinical Trials Network in Neurodevelopmental Disorders
Operating Grant
$869,000
2023 – 2026

Dr. Danielle Baribeau
Clinical translation of a genetic diagnosis in autism to understand mental health outcomes and service utilization
Accelerator Grant
$75,000
2023 – 2024
Fellows
Dr. Evdokia Anagnostou
Fellow of the Canadian Academy of Health Sciences
Announcement
Dr. Tom Chau
Fellow of the Royal Society of Canada
Announcement
Awards
Dr. Danielle Baribeau
Recipient of the Glenda M. MacQueen Career Development Award for Women in Psychiatry
Funders: CIHR Institute of Neurosciences, Mental Health and Addition and the Canadian Psychiatric Association
$100,000
One-year award
Web story
Dr. Shannon Scratch
INS Early Career Research Award
Dr. Amy McPherson
Public Health Sciences Anthony Miller Award for Excellence in Research
Student Awards
Kimel Family Graduate Student Scholarship in Paediatric Rehabilitation
Christine Muscat
First-Year PhD Student, University of Toronto
Supervisor: Dr. Shannon Scratch
Project Title: Teaching High School Educators about Acquired Brain Injury (TeachABI-HS)
$20,000
Mahya Mirbagheri
Fourth-year PhD student in Biomedical Engineering, University of Toronto
Supervisor: Dr. Tom Chau
Project Title: Enhancing Communication for Individuals with Complex Communication Needs: A Question-Answering System
$20,000
Kimel Family Graduate Student Scholarship in Paediatric Rehabilitation (Imaging)

Jenny Tou
Fourth-year PhD student in Biomedical Engineering, University of Toronto
Supervisor: Dr. Tom Chau
Project Title: Brain modulation through music
$20,000 + up to $10,000 MRI scan acquisition costs
Kimel Family Graduate Student Scholarship in Pediatric Disability Research

Daniela Testani
Third-year PhD student in Rehabilitation Sciences Institute, Temerty Faculty of Medicine, University of Toronto
Supervisor: Dr. Darch Fehlings
Project Title: Investigating and promoting participation in pre-school aged children with cerebral palsy
$20,000
Whipper Watson Graduate Research Scholarship
Stephanie Bradley
Fourth-year PhD student in Biomedical Engineering, University of Toronto
Supervisor: Dr. Tom Chau
Project Title: Quantifying the user experience, as well as neural, muscular, and functional gait changes following exoskeleton-powered gait rehabilitation in children with cerebral palsy and other mobility impairments
$10,000
Learn more
---
New Publications/International Talks/Student Awards
 
Here are the latest publications and international talks on childhood disability research from the Bloorview Research Institute from July to September 2023.
Click here for more information
---
BRI Resource – Research Communications Tool Kit
Attention researchers and trainees! Do you have a study that you want to recruit participants for through our hospital's communication and social media channels? Interested in raising awareness of your new research study or project across the wider hospital community and beyond?
We have created a new Research Communications Tool Kit with tip sheets and online resources to help you with 1) study recruitment promotion efforts and 2) communicating your research to targeted audiences through Holland Bloorview's digital channels.
The tool kit is available on our BRI Resource Portal now (search: 'Research Communications').
Contact Suelan Toye, Senior Research Communications Specialist (stoye@hollandbloorview.ca), and she would be happy to walk your research team through the toolkit.
---
Holland Bloorview – BRI Branded PowerPoint Template
Please be reminded that you should use the updated Holland Bloorview – BRI branded PowerPoint template found on the online BRI resource portal  or on HB Connect's  PowerPoint templates (check under the Forms and Resources tab).
Please delete the No Boundaries PowerPoint template from your files as that strategy has been replaced with Holland Bloorview's new strategic plan: Transformative Care, Inclusive World: Holland Bloorview 2030.
---
Family Voice
Advancing Strategy through Family Engagement
By Julia Kowal, coordinator, Family Engagement
Image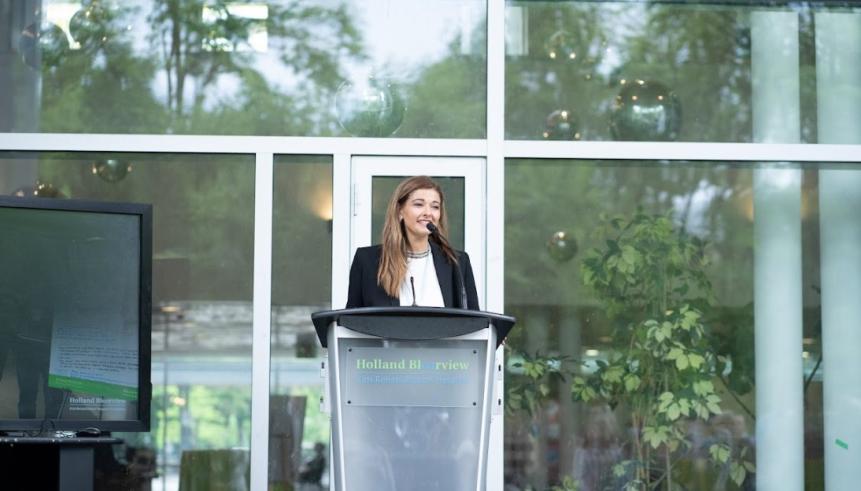 [Pictured above: Manuela Comito, a family leader and long-time member of Holland Bloorview's Research Family Engagement Committee, speaks at an event in June 2023 to celebrate the completion of Holland Bloorview's largest research expansion in its history]
This summer, the hospital launched Transformative Care, Inclusive World: Holland Bloorview 2030, our new strategic plan. The plan paints a bold vision for achieving the most meaningful and healthy futures for all children, youth and families.
One of the key pillars is care that is transformed by research and education, which involves expanding the reach of our knowledge and using different types of data to inform precision health solutions. To this end, supporting knowledge mobilization and commercialization is also top of mind for the Research Family Engagement Committee (RFEC). As one member commented: "I've often felt we have great BRI discoveries and [intellectual property] but aren't getting what is learned out to the people who can use it to better their lives."
Another pillar is agile care, a goal which involves becoming a learning health system. As another RFEC member noted, it would be valuable to know "[h]ow BRI research is directly influencing the way we deliver care at Holland Bloorview". These pillars underscore the importance of implementing, integrating, and innovating upon research.
The commitment to co-design
The strategic work builds on the hospital's history and culture of collaboration and co-design with clients. Clients, families, and Family Leaders (lived experience volunteers) helped to develop the strategic plan and now sit on strategy steering committees. Their ongoing involvement will be integral to bringing the plan to life. 
There are a number of ways for BRI staff and trainees to collaborate with Family Leaders; beyond engaging families in the design, conduct, and use of research, Family Leaders helped develop the BRI's upcoming strategic plan by participating in the retreat and giving feedback on draft documents.
The opportunities for Family Leader involvement in research are anticipated to grow, since research activity is picking up from the pandemic slow-down and with the upcoming launch of the BRI's own strategic plan. This means there will be more ways for family experience and input to make a difference to the work we do at the BRI.
What family engagement might look like
There are many ways to 'do' family engagement in research. Below are several options available to BRI staff and trainees:
Check out the BRI's Family Engagement in Research framework and user guide here as a starting point
Request an education burst about family engagement, tailored for your lab or team
Explore ideas and options for incorporating family feedback in your work, through a no-obligation consult with Family Engagement Coordinator
Want feedback on lab priorities or a current/upcoming project? Request a quick consult at a Research Family Engagement Committee meeting to hear from a diverse group of families.
Work directly with a Family Leader to design a current/upcoming project, or to run a knowledge sharing event or training opportunity
 
For questions or more information on family engagement in research, please contact familypartner@hollandbloorview.ca.
---
Trainee Spotlight
Image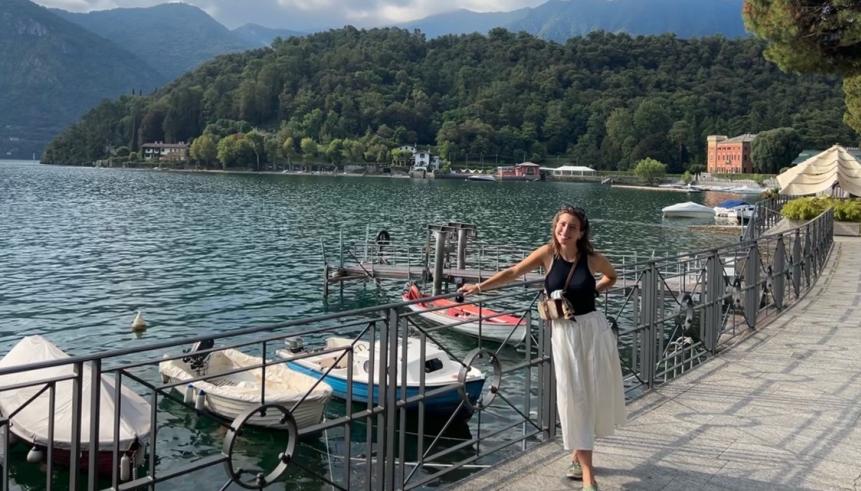 [Pictured above: Daniela Testani, a PhD student in Dr. Darcy Fehling's CP Discovery Lab exploring small towns in north Italy]
Each year, over 100 trainees from universities across Canada come to the BRI to collaborate with some of the world's top scientists in the field of pediatric disability research to advance scientific knowledge – and champion a world of possibilities for kids with disabilities and their families.
BRI Quarterly speaks to one research trainee, Daniela Testani, who is a graduate student working with Dr. Darcy Fehlings and her team in the CP Discovery lab. Daniela is currently in her third year of a PhD program at the University of Toronto's Rehabilitation Institute within the Temerty Faculty of Medicine.  
How did you get interested in your field of research?
Working as a camp counsellor and camp coordinator for most of my teenage and young adult life, I loved working with children of all abilities. My passion for creating opportunities for children and youth to excel led me to consider aligning this passion with my career.
My introduction to Holland Bloorview came during my third year of undergraduate studies at the University of Toronto. During a course that explored physical activity and its role in preventing mental health, we were assigned a placement within the community. I chose to volunteer at Holland Bloorview in the BIRT/SODR therapeutic recreation program. I instantly fell in love with the community, care, and facilities Holland Bloorview had to offer. After immersing myself into the paediatric literature created by scientists at the Bloorview Research Institute (BRI), it became clear to me that a career in this field would not only be impactful, but meaningful for children and their families.
What drew you to Holland Bloorview's Bloorview Research Institute?
Following my rewarding volunteer experience in BIRT/SODR, I knew that I needed to be a part of the Holland Bloorview community in some capacity. My firsthand experience allowed me to witness the exceptional care provided to families. Coupled with this first-hand knowledge, the BRI is a leader in creating impactful and creative research. The BRI offers unique opportunities for professional growth and engagement with children and their families in research endeavors. Moreover, I am incredibly grateful for the opportunity to work and learn from Dr. Darcy Fehlings and the CP Discovery Lab, who not only champions paediatric cerebral palsy (CP) research but has played a pivotal role in my personal and professional growth as a student and academic. My training thus far has been greatly enriched by Holland Bloorview's reputation for academic excellence and collaborating with an interdisciplinary experienced team of advisors, mentors, and colleagues.
What are you and your study team working on right now?
My PhD research is focused on understanding and promoting participation for young children with CP. The first project in my PhD examined changes in participation as children with CP age from pre-school to school age and what pre-school factors can predict their participation frequency as they age.
We analyzed data from the CP-NET clinical database, an Ontario-wide registry that collects crucial psychosocial and participation information on young children with CP. We learned that young children with CP participate less frequently in their community compared to within their home and this restriction in participation persists over time. We also identified child (gross motor function and prosocial behaviour) and family related factors (ethnicity and disability related support) that are predictive of higher community participation. This new knowledge is important in designing and shaping interventions that are accessible for all functional abilities, that promote social behaviour, and are culturally sensitive and promote disability related support in the home.
The third project in my PhD is focused on developing a solution-focused coaching early intervention to empower parents to promote their young child's community participation. We hope to recruit families of young children with CP that are interested in setting community participation related goals. We will use solution focused coaching, a client-centered, strengths-based approach to work with families to co-create meaningful participation goals.
How can your research unlock a new world of possibilities for children and youth with disabilities as well as developmental differences and their families?
The CP-NET clinical database has collected information on over 400 families of children and youth with cerebral palsy. This information is important in understanding the course of CP and its factors. Findings from my doctoral research will provide significant new understanding of predictors, effectiveness, and feasibility of a solution-focused coaching early intervention to promote participation in young children with CP. I hope to provide clinicians, children, and their families with the right tools to foster opportunities for meaningful participation in early childhood that can be maintained into adolescence and adulthood.
What do you like to do in your spare time?
Outside of my academic and professional commitments, I love to bake, read, and spend time with friends and family. I also love to travel and practice speaking new languages. I have always enjoyed participating in competitive sports and I currently play women's soccer and beach volleyball.
---
Upcoming Events

November 16, 2023 | BRI Research Symposium
Learn more at: https://hollandbloorview.ca/research-education/bloorview-research-institute/awards-events/bri-symposium
 

December 5, 2023 | BRI Research Rounds with Dr. Elaine Biddiss
Learn more at www.hollandbloorview.ca/BRIResearchRounds
Are you a member of the BRI community and are hosting an event? Please contact Suelan Toye at stoye@hollandbloorview.ca to promote your upcoming event in the next issue of the BRI Quarterly.
---
About BRI Quarterly 
BRI Quarterly is an online publication of the Bloorview Research Institute, housed within  Holland Bloorview Kids Rehabilitation Hospital.
About Bloorview Research Institute
Holland Bloorview's research institute is housed at Holland Bloorview Kids Rehabilitation Hospital, a top 40 Canadian research hospital that is fully affiliated with the University of Toronto and serves over 8,000 families annually. The Bloorview Research Institute (BRI) is dedicated to creating meaningful and healthy future for children and youth with disabilities and developmental differences through ground-breaking research and innovations co-created in partnership with clients and their families. Learn more.
Share Your News
If you've recently presented at a conference, celebrated an award, grant or publication; or have a story idea, please contact Suelan Toye at stoye@hollandbloorview.ca to share your news in the next BRI Quarterly!