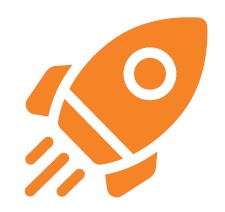 A key focus of the Grow Holland Bloorview Research strategy is to unleash the potential of scientific research and technology to make the most meaningful and healthy futures for all children, youth and families across the globe.
In 2018, the Raymond Chang Foundation announced a $2 million donation to Holland Bloorview Kids Rehabilitation Hospital's research institute to establish a commercialization zone.
This generous donation has and will continue to support Holland Bloorview efforts to connect people and systems in order to create the sustainable impact that gets our transformative innovations directly to the people who need them.
The funds have already helped launch a commercialization office to amplify our culture of innovation, establish new industry partnerships and advance Holland Bloorview's innovations to the market.
A new 464 square foot commercialization zone will be located in the BRI expansion and will include a new commercialization office space as well as an open-concept incubator space to meet an escalating need to nurture start-up ventures aimed at commercializing Holland Bloorview's intellectual property.