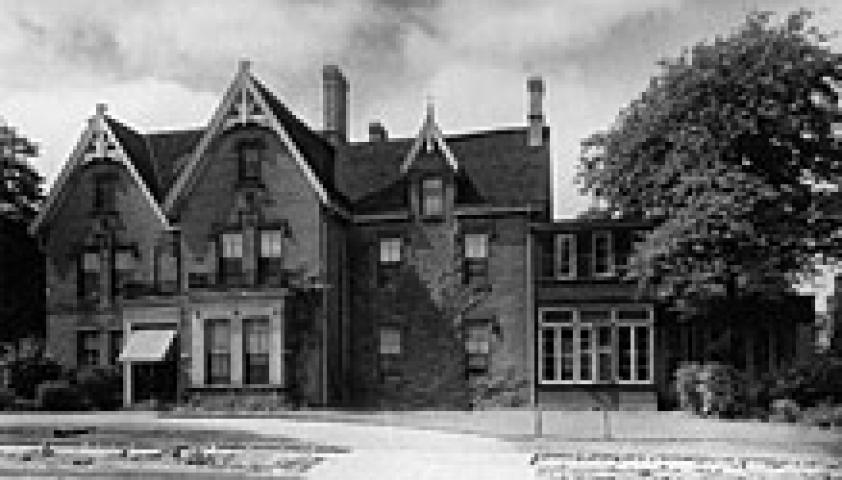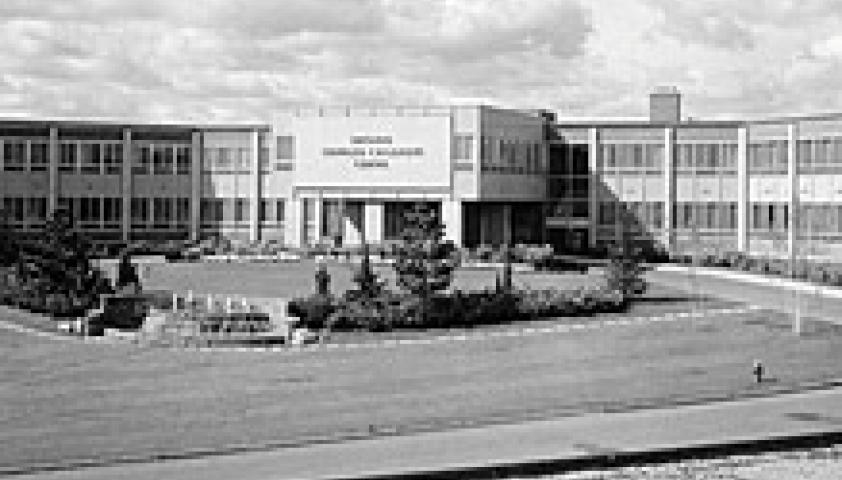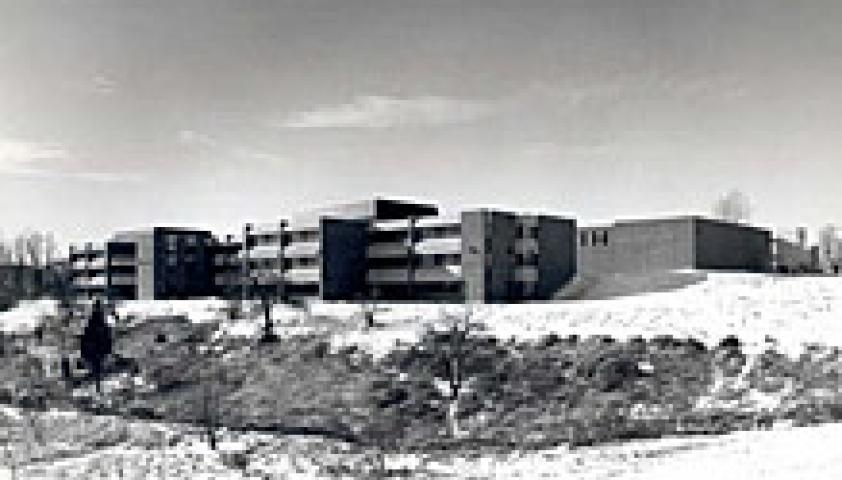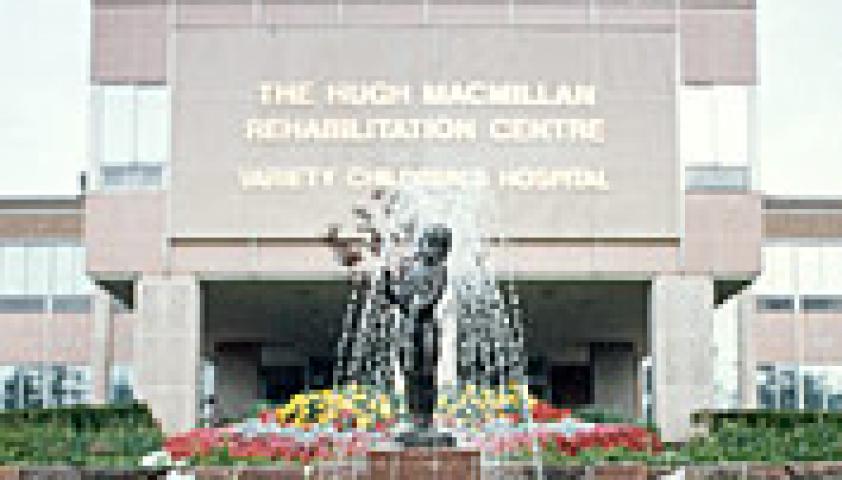 Turning a vision into a reality
Though there are many chapters in the history of Holland Bloorview Kids Rehabilitation Hospital, the heart of ourstory revolves around a shared spirit of quiet determination and compassion, community and vision. For over the past 120 years, this organizationhas emerged as one of the most vital children's rehabilitation hospitals in Canada.
Through its many incarnations and locations over the years – and especially seeing what it has become today with our world-class facility – the success of Holland Bloorview reflects the contributions large and small of those who realized the importance of such a mission. But it was thanks to a group who, in the late 19th century, decided to make their vision a reality.
---
1899 - 1940s
In 1899, 22 women gathered for tea one afternoon to discuss the establishment of a facility dedicated solely to the care children with chronic illness and physical disability. This was not your average group of women. Eighteen of those in attendance were founding members of The Hospital for Sick Children, and their president was Mrs. C.S. Gzowski.
This group referred to themselves as the "Ladies Committee," and they envisioned opening a facility that could care for children with disabilities and chronic illnesses. It didn't take long for matters to evolve as on December 16, 1899 – with the help of public contributions, donations of furniture and a two-year rent-free agreement for a home at 138 Avenue Road thanks to Mr. and Mrs. G.A. Cox – the "Home for Incurable Children" opened its doors, ready to accommodate 15 children.
It didn't take long for the board to realize that the demand for admittance outpaced capacity in the home. By 1907, the board purchased a larger property at 152 Bloor Street East where 26 children could stay.
In 1912, the Toronto School Board appointed a teacher to work with the children for two hours every day. By 1921, the Board granted funding for a full-day class: the morning devoted to academics, the afternoon focused on crafts. In 1934, the Home's school became an auxiliary of Rosedale Public School.
The 1930s also featured the construction of the long-awaited Nurses' Residence, which put the staff in much more comfortable quarters on the grounds of the Home rather than offsite, down Jarvis Street. It was around this period that the Home adopted an additional name that more appropriately captured the spirit of the facility: "The House of Happiness". As the Home's Medical Supervisor, Dr. Maynard, once remarked: "There are more smiles to the square foot in this place than in any other I know."
---
1950s and 1960s
In 1950s saw the establishment of the Ontario Crippled Children's Centre, which was officially opened at 350 Rumsey Road in 1962.
In 1959, the Home's name was changed to "Bloorview Hospital, Home and School." Four years later that would be shortened to Bloorview Children's Hospital. It was during this era that the hospital's reputation as a teaching facility grew. With its emphasis on rehabilitation for every child, the residents underwent medical, physical and psychological examinations to better determine how medical staff could improve the lives of these children. Practical onsite training at this facility became a standard for both the University of Toronto's combined course in physiotherapy as well as occupational therapy. The Nightingale School of Nursing also attended classes at Bloorview every year.
To help address concerns about the larger social needs of these children, the hospital hired its first social service worker to start working with children and families. As well, the appointment of a urologist and orthopedic surgeon meant more treatment could be offered onsite rather than via outpatient visits to acute care hospitals.
---
1970s and 1980s
More significantly, as the sixties drew to a close, the hospital identified a parcel of land on Sheppard Avenue, east of Leslie on Buchan Court, that would become the new location for Bloorview Children's Hospital in 1975.
This new facility continued to expand the range of services that Bloorview provided. It included a 12-bed infant unit, a unit for adolescents and young adults, and education up to secondary school entry-level inside the 10-classroom Bloorview School that adjoined the facility.
By this time, the hospital was gaining recognition as one of the primary facilities of its kind in Canada. As its reputation grew, so too did its program mix. In the 1980s, the hospital initiated a respite care program and independence training and life skills programs. The Bloorview Nursery School opened in 1982, successfully integrating preschoolers with and without disabilities.
During the mid-80s, the Ontario Crippled Children's Centre was renamed the Hugh MacMillan Medical Centre after its first administrator whose progressive approach was an inspiration to all the parents and children who entered the facility.
---
1980s - present
It was this Centre (which would, for a few years, be called the Hugh MacMillan Rehabilitation Centre) that would eventually amalgamate with Bloorview Children's Hospital to become the Bloorview MacMillan Centre, operating in two locations.
In 2006, a new state-of-the-art building was constructed at 150 Kilgour Road (close to the 350 Rumsey Road site). Both sites moved into the new building in 2006 and the facility was named Bloorview Kids Rehab. In 2010, the facility was named Holland Bloorview Kids Rehabilitation Hospital following a generous donation by the Holland Family.
Of course, a number of other facilities and organizations have also directly and indirectly contributed to what Holland Bloorview has become today. These include Easter Seals, Variety Children's Charity and the Christie Street Hospital.
Holland Bloorview Kids Rehabilitation Hospital is now Canada's largest children's rehabilitation hospital focused on improving the lives of kids with disabilities. We are a global leader in applied research, teaching and learning, and client- and family-centred care with a vision to create a world of possibility for kids with disabilities.