We help youth with disabilities  who are in high school connect with early work opportunities such as volunteering, co-op and paid employment. Check out our experience-based life skills programs and other employment services.
Holland Bloorview's volunteering and employment programs for youth
First point of contact for all programs:
Information & Application Session
---
Our programs
VolunteerABLE (Fall/Winter) or Youth@Work (Summer): Complete volunteer work placements with Holland Bloorview and earn volunteer hours. A job coach supports you to learn your roles and reach your goals. You meet other participants for life skills and career development workshops. 
Employment Action Coaching: If your goal is to start to volunteer or work, you will learn about how to job search,  make an action plan, and work with an advisor towards your goal. 
Ready to Work: Holland Bloorview job coaches help you connect with a Toronto employer and get you started in your paid summer job. (For youth who want a summer job and have participated in one VolunteerABLE or Youth@Work or Leading the Way and Employment Action Coaching. Youth must apply, interview and demonstrate commitment to job search activities and be available for summer work.)
Leading the Way: Do your high-school co-operative education placement or post-secondary fieldwork placement at Holland Bloorview. Includes coaching to support you with your goals, work life skill building and career development. (For current or former clients of Holland Bloorview who face barriers in finding suitable, accessible positions due to physical, learning and/or developmental disabilities.)  (Note this program is operating in a very limited capacity in 2021-2022).
Personal consultation:Meet an occupational therapist or life skills coach to talk about your employment goal.
Resources & tip sheets
Getting ready for life after high school? Virtual workshop series
Are you or someone in your life thinking about life after high school? Join our virtual group events for Toronto-based families and youth (ages of 14-26) with a disability and/or special education needs.
In each session you will learn about relevant resources and services, hear from lived experience mentors, and take a practical next step in the topic area. 
See our flyer for session descriptions and registration links.
Finishing high school and moving on to employment and/or continued learning? Virtual workshop
This workshop is facilitated by Holland Bloorview and ConnectAbility.ca
Workshop is designed for families and youth who are:
On diverse high school pathways including: students taking non-credit courses, graduating with a certificate or in a special education program
Between the ages of 16-26
Discuss and explore:
Accessing employment supports and resources
Other learning options and programs
Related online community resources
Hearing from staff, families and partners
Virtual family workshops: Starting early to prepare for employment and transitions
Project SEARCH Toronto
Project SEARCH Toronto is a school to work transition program for students with intellectual disabilities in their final year of high school.
Holland Bloorview Kids Rehabilitation Hospital is proud to be a co-site host for the Project SEARCH Toronto program, together with Toronto Rehab-UHN. Our other partners include: Community Living Toronto, the Ontario Disability Employment Network (ODEN), Toronto District School Board and United Way Greater Toronto.
Learn more about the program at projectsearchtoronto.ca and join an information session for the 2022 school year.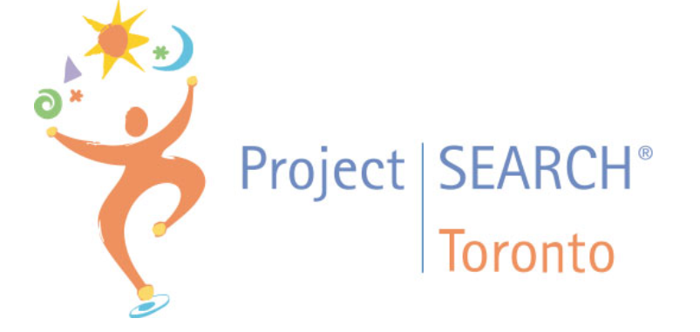 ProjectSEARCH Toronto recruitment poster 2022-23.pdf
For employers
Partner with Holland Bloorview to promote youth employment inclusion
Ready to Work:
Holland Bloorview job coaches connect employers with qualified, enthusiastic youth for summer positions

Employer resources & toolkits
Headed to college or university? Post-secondary education & career virtual workshop series
Designed for youth:
In high-school (grades 10, 11, 12 or 12+) and working towards your OSSD
Living with a disability and/or an autism spectrum disorder
Living in Ontario 
Parents/guardians are welcome to participate.
Virtual workshops are interactive. They include a mix of information (presentation style), discussion, activities and an opportunity to ask questions. We engage Youth Mentors to share their lived experiences.
See our events page for workshop topics, flyer and to register. The sessions will run live again in 2022/23. Recordings are available here. (Scroll to bottom and open workshop series section).
---
Our employment programs and services are part of the Transitions, Recreation, and Life Skills services at Holland Bloorview and are linked to our organization's strategy to support transitions to adult life. All of our employment programs are supported by donations to the Holland Bloorview Kids Rehabilitation Hospital Foundation.