Cerebral Palsy Health and Wellness Record
The Cerebral Palsy Wellness Record is a clinical tool that is informed by clinical practice guidelines, the literature, and focus groups with stakeholders to provide clinicians with prompts for exploring health and wellness for children and youth with cerebral palsy.
Designed around the 6 F-words of childhood disability [function, family, fitness, fun, friends and future], the  Wellness Record will be central to conversations about personalized care and individualized goals, using a wellness approach.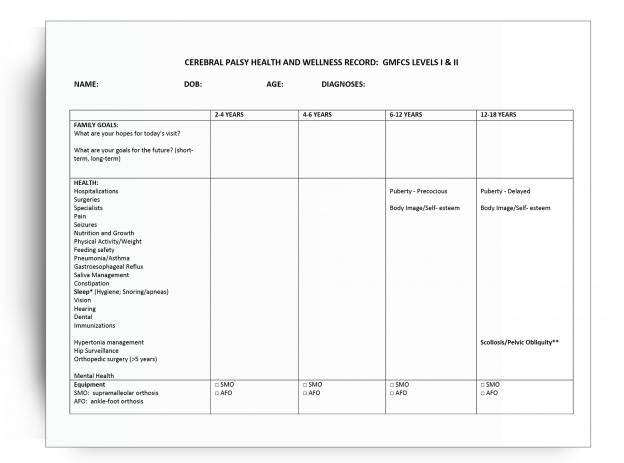 Join Our Mailing List
Sign up to receive helpful resources, breaking news, and special updates from Holland Bloorview.
Holland Bloorview e-newsletter