After ten years of planning, Holland Bloorview Kids Rehabilitation Hospital opened the doors to its new state-of-the-art facility at 150 Kilgour Road in Toronto in 2006.
Our building includes a number of innovative features that enables us to serve all of our clients and families under one roof. From food services, recreation areas and therapy facilities to resource centres and conference services, the opportunity to further our mandate as an organization and provide more comprehensive care to children with special needs and the general community, has never been more promising.
Below you will find more information about some of the special services featured in our building.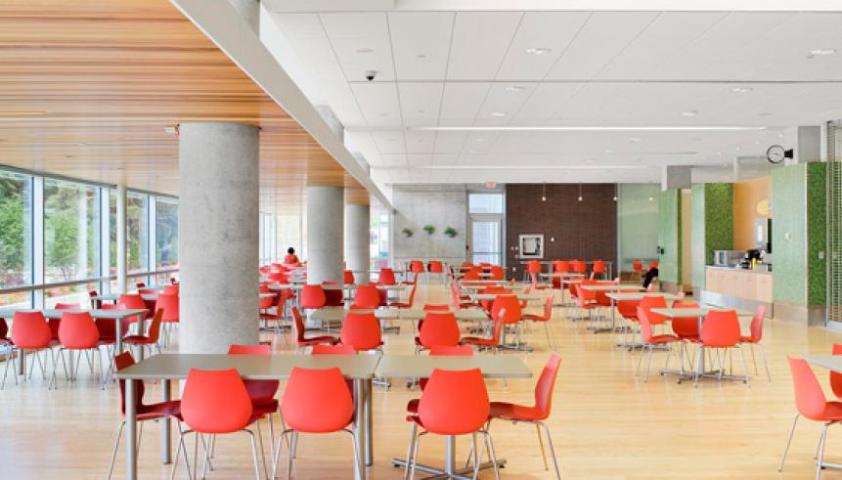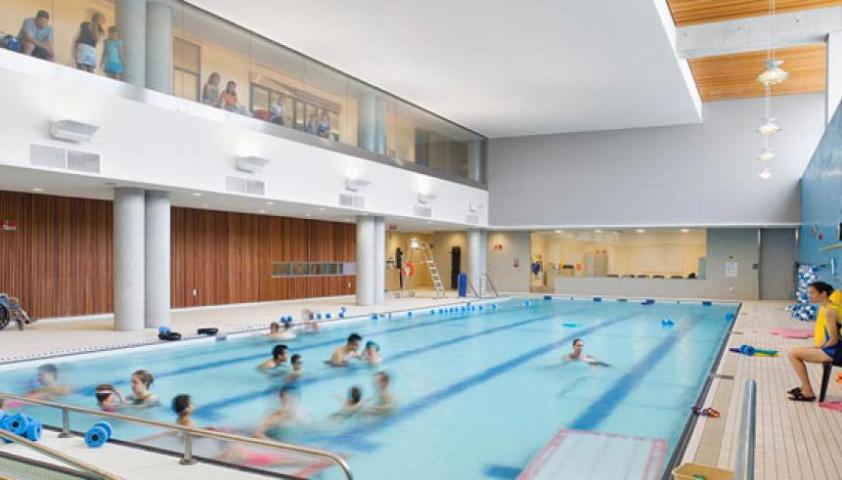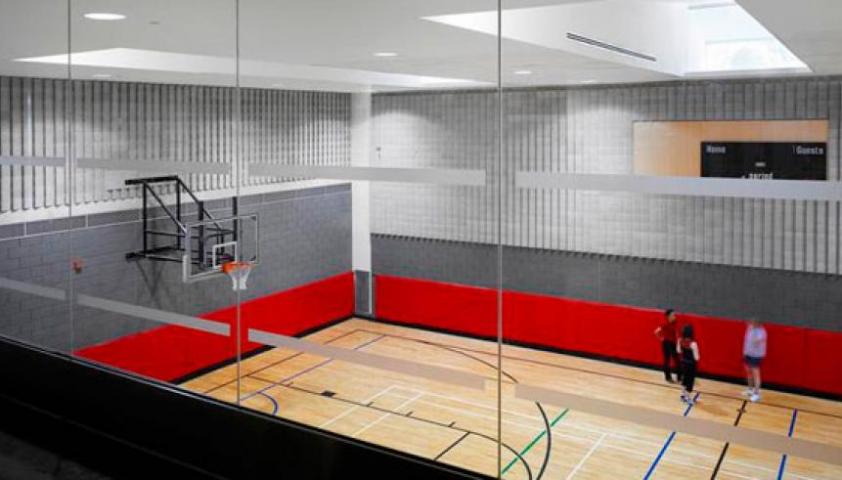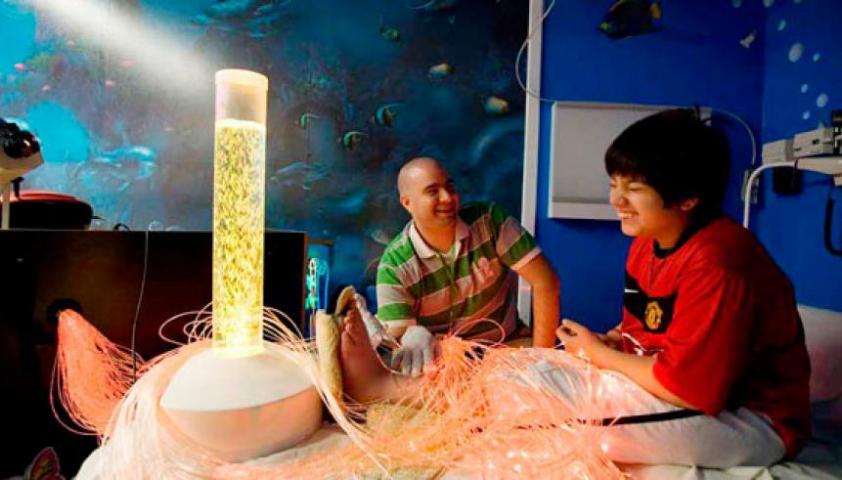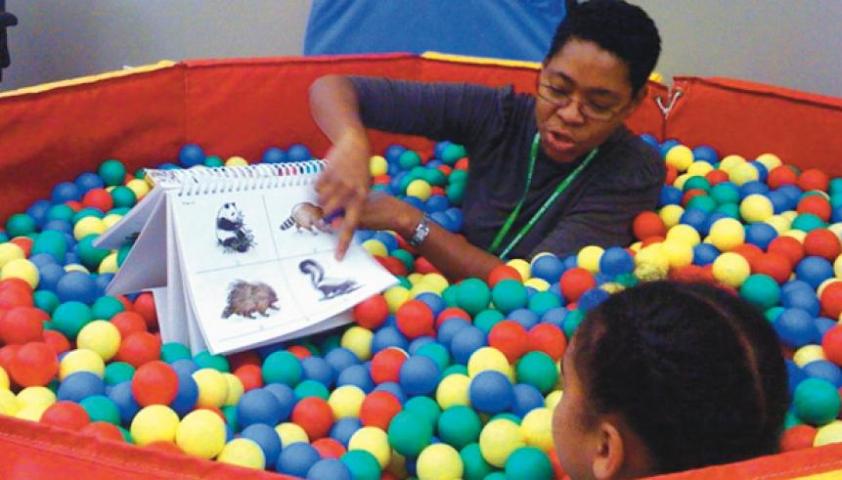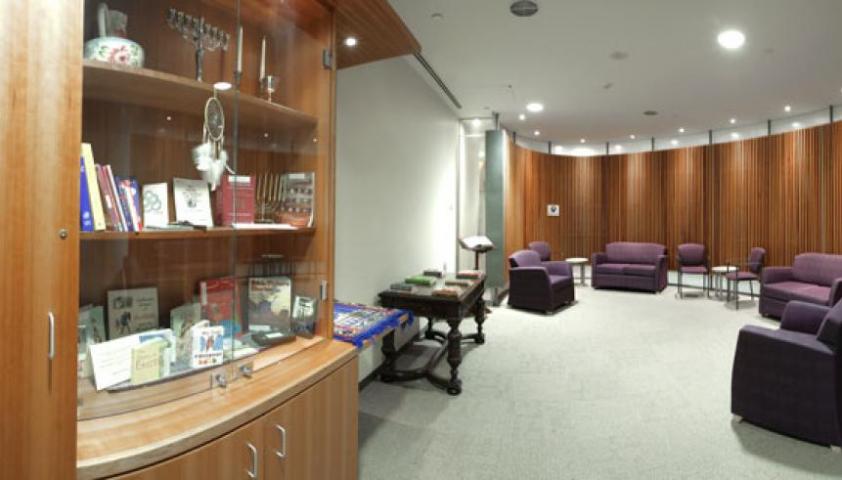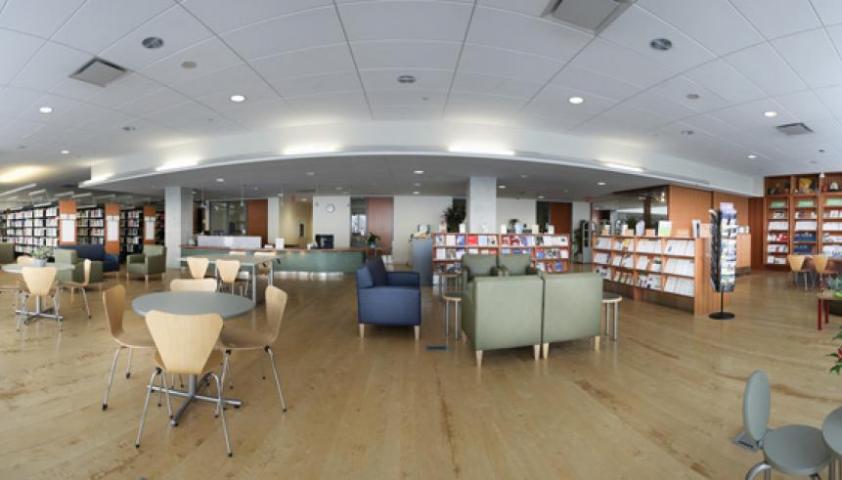 Gym
The Kinder Foundation Gym is a hardwood multi-purpose space that measures 20 meters by 12 meters. It can be used for a variety of activities, including: basketball, volleyball, badminton, ball hockey, pilates, yoga or boccia. Basic equipment can be made available, such as basketballs, plastic hockey sticks, floor mats, tennis racquets, bowling pins, hula hoops and other items.
Location: It is located on Level 0, west wing - accessible via the main elevators near Tim Hortons.
Hours: The gym is open 7 days a week 8:30 a.m. - 10:30 p.m.
Typically the gym is in-use during the academic year from 8:30 to 3:30 p.m.
To reserve the gym, please fill out the form and review the policies.
---
For more information and details, please contact:
Kristen English
kenglish@hollandbloorview.ca
416-425-6220 ext. 3541
Cafeteria and food services
Holland Bloorview Kids Rehabilitation Hospital offers onsite cafeteria and vending options - all of which are located on the building's main floor.
Swimming pool
Recreational or instructional aquatic programs are offered 7 days a week to the general community serving infants to seniors.
Community Snoezelen room
The community Snoezelen room uses music, lighting effects, gentle vibrations, tactile sensations and aromatherapy, which all provide opportunities for a unique sensory experience. It aims to provide an oasis of tranquility where you can relax and have the opportunity to choose an activity at your own pace.
The Snoezelen pool creates a gently stimulating environment by combining lights, sounds and textures with the medicinal effects of a warm therapy pool.
Holland Bloorview's community Snoezelen room and pool are open to Holland Bloorview clients, community agencies, schools and support organizations for children and adults with disabilities.
Ronald McDonald playroom
The Ronald McDonald Playroom is a supervised "fun zone" for children to play and relax.
It provides families with:
A supervised place to leave their children while they consult with doctors and therapists privately
A chance to research information in the Grocery Foundation Resource Centre
The opportunity to take a much needed coffee break before or after an appointment
Health sciences library
Our library serves the staff, physicians and students of Holland Bloorview Kids Rehabilitation Hospital in support of clinical, educational and research activities. Parents and families of children and young adults who are registered at Holland Bloorview are welcome to use the library facilities.
Reflection room
Holland Bloorview's reflection room is available to all families, clients and staff who would like a quiet space for reflection and prayer.
The reflection room is located on the 3rd floor (room 3W 480), across from the rear elevator doors and is open 24 hours a day.
All visitors to the 3rd floor must wear an "inpatient visitor" badge issued at main reception on level 1 and return it to reception after using the reflection room.
Change tables
Infant change tables located in our public washrooms will support children up to 50 lbs.
For children above 50 lbs, adult sized change tables are available in 1E170 on 1 East, and 2W505/2W125 on 2 West.