Events for Trainees
At Holland Bloorview's research institute, there are many trainee-led learning opportunities to address our unique learning needs. Collaboratively, we decide which opportunities benefit our growth as emerging professionals and how to best seize these opportunities. Below are the initiatives currently offered for BRI trainees. 
---
Annual Workshop
The annual Bloorview Research Institute (BRI) Trainee Workshop aims to inspire, coach, and connect students dedicated to improving the life of children with disabilities.
The event focuses on developing tangible and transferable skills for advancing any trainee's personal and professional goals, through discussion and practical skill building. Attendees will also have the opportunity to network with other trainees and scientists.
Recap of past year's workshops: 2019, 2018, 2017
Thanks to everyone who participated in the 4th Annual BRI Trainee workshop on March 7th, 2019! 
We are starting to plan for the 5th Annual BRI Trainee workshop in 2020.  Do you have any feedback or suggestions for future workshops? Let us know
---
Trainee Rounds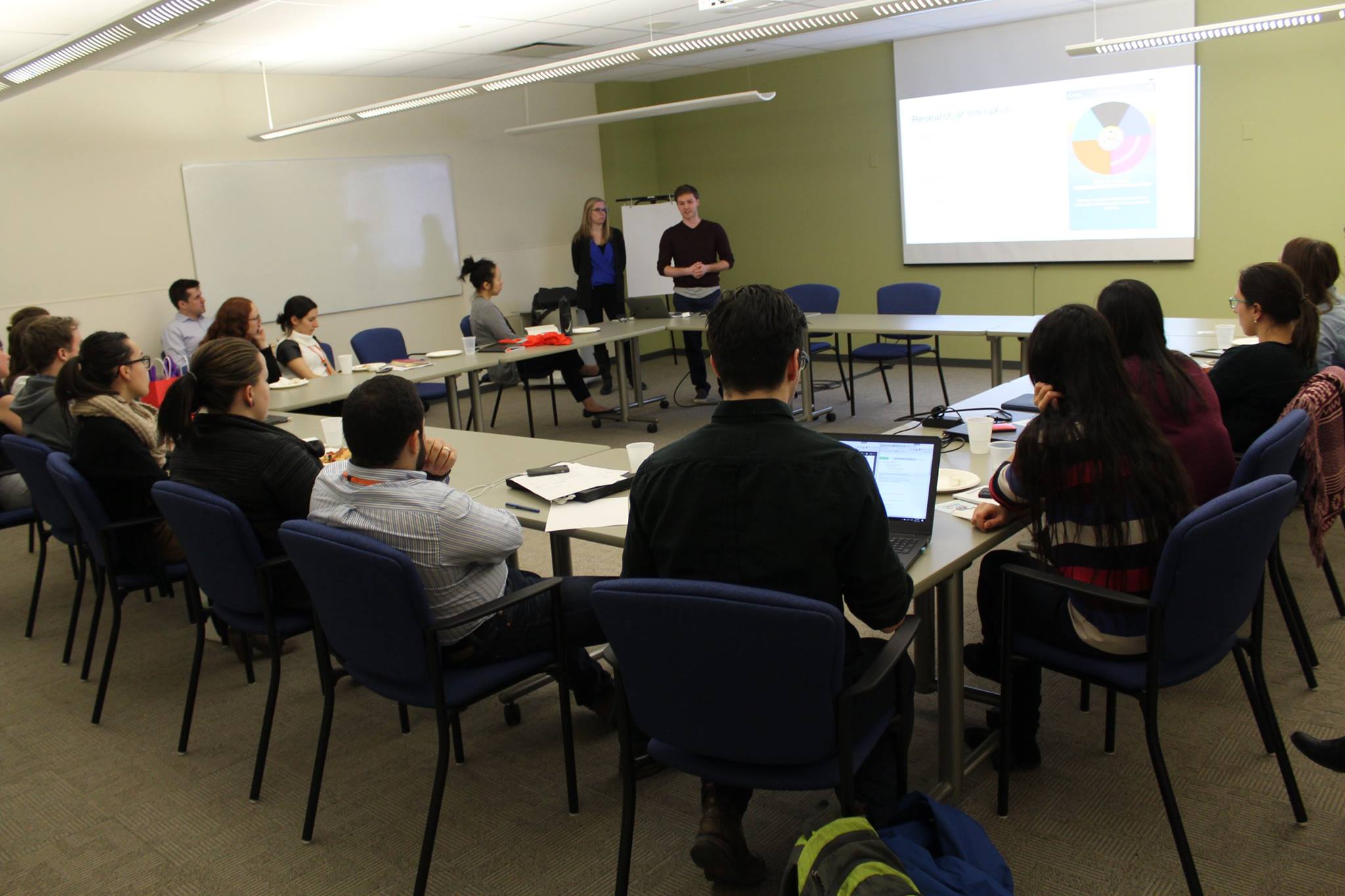 BRI Trainee Rounds are monthly forums which provide an opportunity for trainees at Holland Bloorview's research institute to gather, engage in cross-disciplinary learning, and meet other trainees and interesting speakers.
At each round, internal or external speakers give seminar presentations which expose trainees to a wide variety of topics and provide us with learning and experiential opportunities that help us grow as professionals. The rounds target diverse areas of professional and academic need, including familiarizing with the research process, improving networking skills, understanding family engagement in research, and navigating career planning. The topics are chosen based on trainee and administrative suggestions.
Do you have ideas for future rounds topics, or feedback on past rounds? Contact us! We would love to hear from you.
Upcoming Round:
When: Tuesday, March 26th, 2019, 12 p.m. to 1 p.m.
Where: 4W415
What: Recruitment & connect2research
Presenter: Sophie Wang
Description: As we approach the spring and summer months, many trainees will be entering the recruitment phase of their research and begin searching for participants that fit their inclusion/exclusion criteria for their respective studies. Although potential participants may contact you, our connect2research platform at Holland Bloorview helps to connect researchers directly with potential participants. Come discover what connect2research is, how it can help you through your recruitment process, learn about the future direction of the program and how you can help shape the next phase. 
Pizza will be provided to all trainees that attend! 
---
Future Rounds
When: Tuesday, April 30th, 2019, 12 p.m. to 1 p.m. 
What: Navigating Research and Publications
Presenter: Dr. Virginia Wright
When: Tuesday, May 28th, 2019, 12 p.m. to 1 p.m.
What: Family Engagement 
Presenter(s): Nadia Tanel, Beth Dangerfield & Family Leader
---
BRITE's Food with Friends
Food with Friends is your chance to get together with fellow trainees over lunch to discuss research-related challenges, concerns and opportunities. Use this event to meet other trainees, seek advice about research-related problems you may be facing, and learn some tips and tricks about the research process here at the BRI. Bring your lunch (we will provide the coffee), and come join us for an hour of informal discussion and problem solving. Each event will be loosely structured around a certain theme, such as 'recruitment strategies', 'completing REB applications' or 'preparing for committee meetings and defenses'.  
If you have any requests for discussion topics, feel free to email BRITE with your suggestions!
Upcoming Meeting Dates:
| | | | |
| --- | --- | --- | --- |
| Date | Time | Room | Theme |
| Wednesday, October 28, 2020 | noon - 1p.m. |  Zoom |  Coping with Virtual Learning |