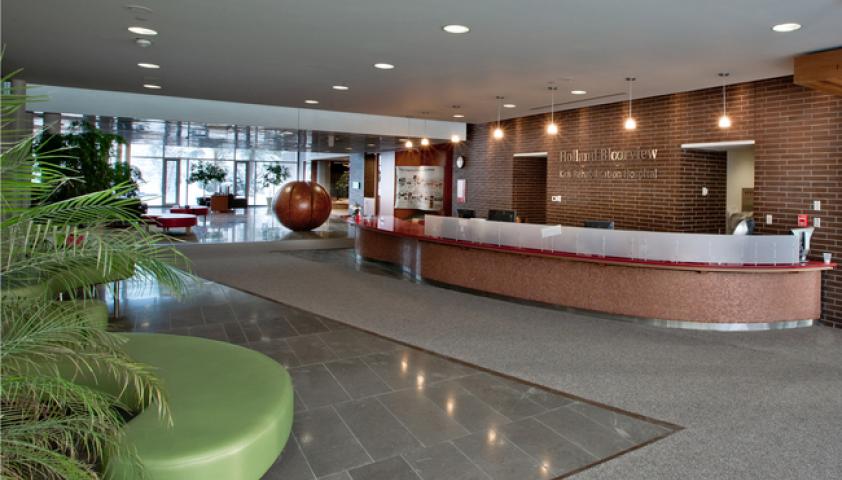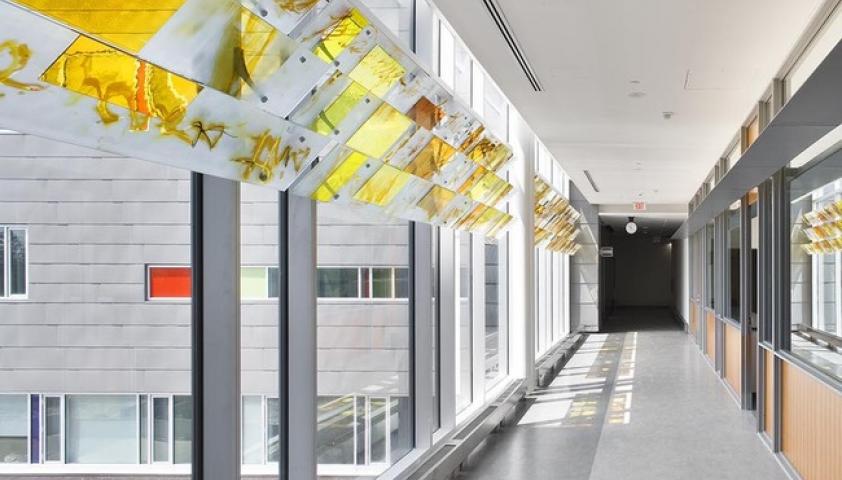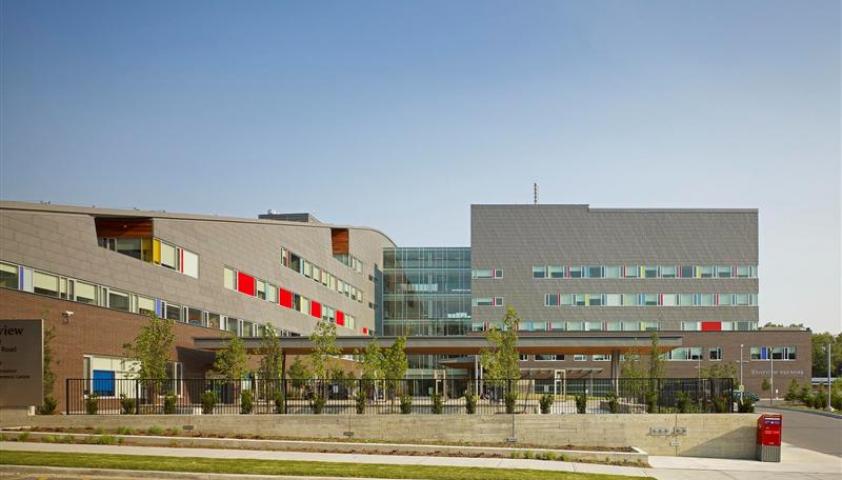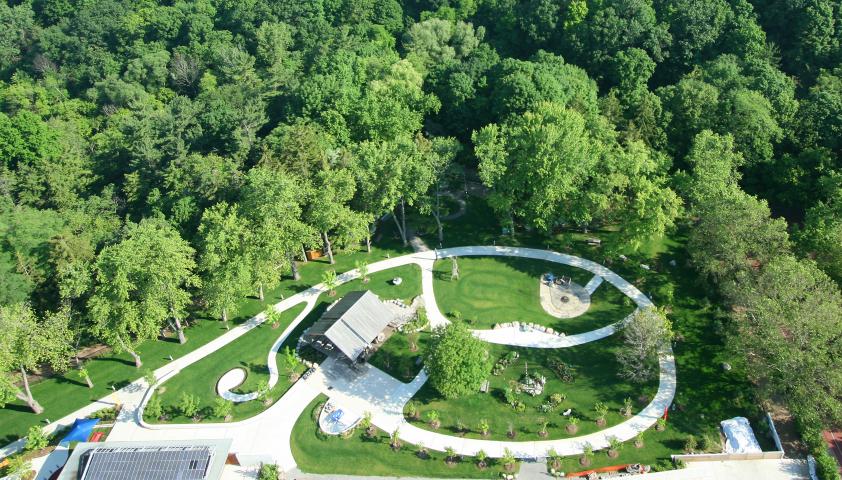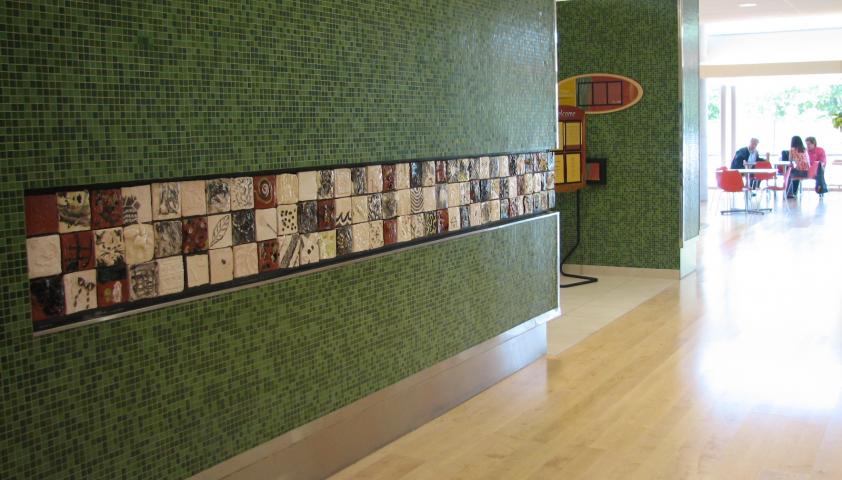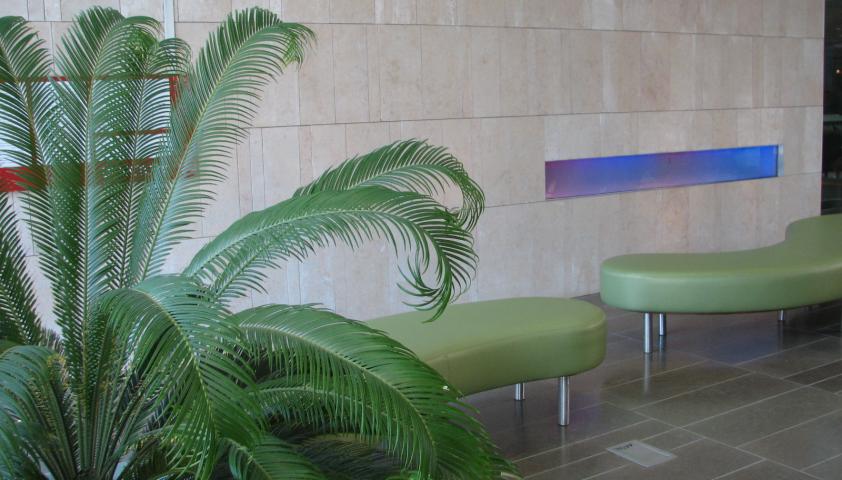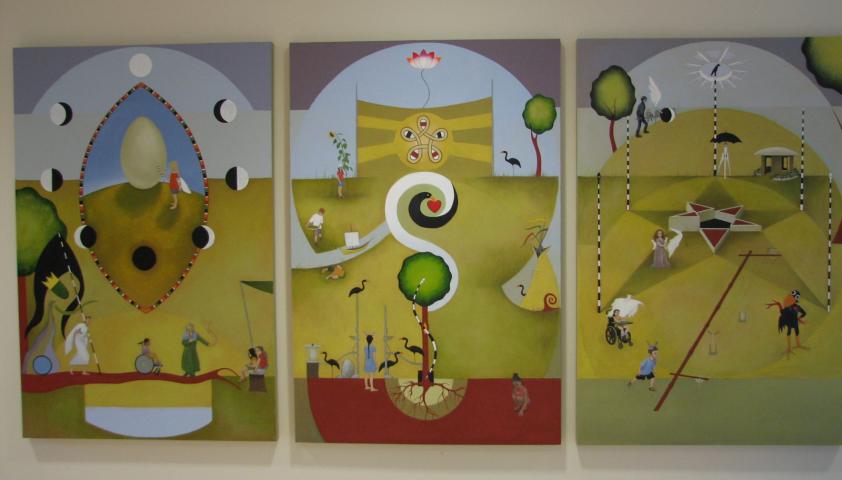 In 2006, Holland Bloorview Kids Rehabilitation Hospital opened the doors to its new state-of-the-art building. The plan for the new building focused on ensuring that our facility and the surrounding grounds were completely accessible.
When you enter the hospital, you will find oversized elevators with two-sided access, wide hallways, unique floor finishes, textures, colours and lighting. The architecture features many floor-to-ceiling windows that connect all of our visitors to the outdoors. The building has received worldwide recognition as a model for accessible design and exceeds the minimum building codes required for accessibility.
From every angle, this facility shows our high level of respect for the clients we serve. It is a spectacular environment to enable kids with disabilities and special needs to achieve their personal best.
Overview