Transforming the future of childhood disability research
The need for rigorous science in the field of childhood disability research is immense – there are approximately 400,000 children and youth with disability in Canada.  Holland Bloorview is a leader in childhood disability research.  We need to scale up so we can impact more kids and more families around the globe.  As global leaders in understanding and improving the quality of life of children with disabilities, Holland Bloorview Kids Rehabilitation Hospital (Holland Bloorview) is at the forefront of radical change in the way childhood disability research is conducted across the globe.
To reach critical mass in childhood disability research, Holland Bloorview's research institute (the Bloorview Research Institute (BRI)) is embarking on the largest research expansion in its history. The growth of the Bloorview Research Institute includes establishing a world-class, developmental neuroscience program, recruitment of additional scientific talent – resulting in the most significant concentration of childhood disability researchers in the world – and the acceleration of commercialization activity arising directly from research conducted within the BRI.
"We are at a critical juncture in our formative journey as a research institute. We are poised, like never before, to shape a future without boundaries for children, youth and families through excellence in research and innovation. To discover for action at even greater intensity and audacity, our space, equipment, and scientific expertise must undergo strategic expansion. This investment in infrastructure, technology and people will forever change the way childhood disability research is conducted." (Tom Chau, vice-president of research, Holland Bloorview)."
In April 2018, Holland Bloorview announced a bold fundraising campaign to expand the Bloorview Research Institute to increase global impact for kids with disabilities. The entirely donor-funded campaign will help drive forward client- and family-centred research that will make transformational discoveries for the most meaningful and healthy futures for all children, youth and families.
World-class developmental neuroscience program
A world-class, fully accessible, child-friendly MRI facility onsite will be built exclusively for research purposes. The design and concept of the facility is a research imaging space that puts children and families at ease with a customizable immersive environment and embodies a décor philosophy that applies to the entire suite, including assessment rooms and client and family waiting areas. It will feature child-selectable lighting, images, and projections to create a truly unique experience for each individual undergoing a research MRI scan. The ultimate goal is to ensure that all children, youth and families feel supported, comfortable and confident to return to the MRI facility for research purposes.
Image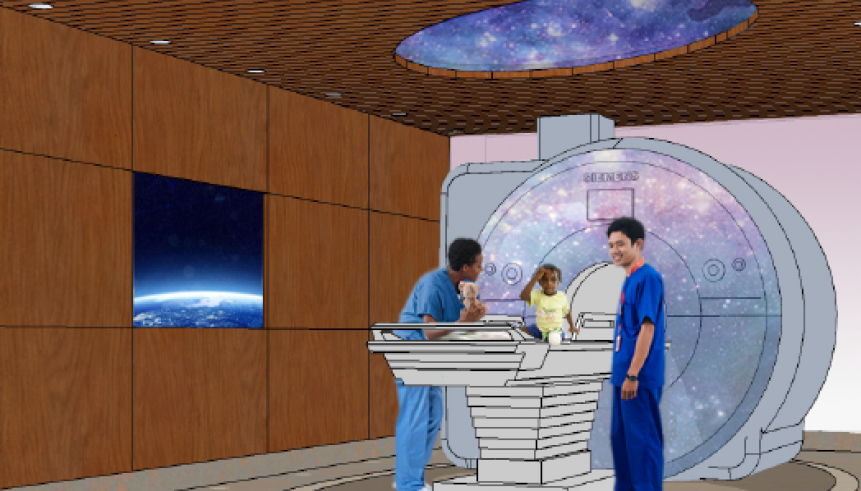 Growing research for global impact on childhood disability
At Holland Bloorview, we are committed to ensuring that the research we conduct has real-life impact on the lives of all children, youth and families. Conducting meaningful, life-changing research has been the core of our work since 2004. To continue to put knowledge into practice and generate research that will have a profound impact on care, policy, advocacy, and teaching worldwide, the Bloorview Research Institute will be adding a new commercialization and incubator space, shared research spaces with state-of-the-art specialized equipment to enable unprecedented research, and new scientists to join our growing talent pool.
Image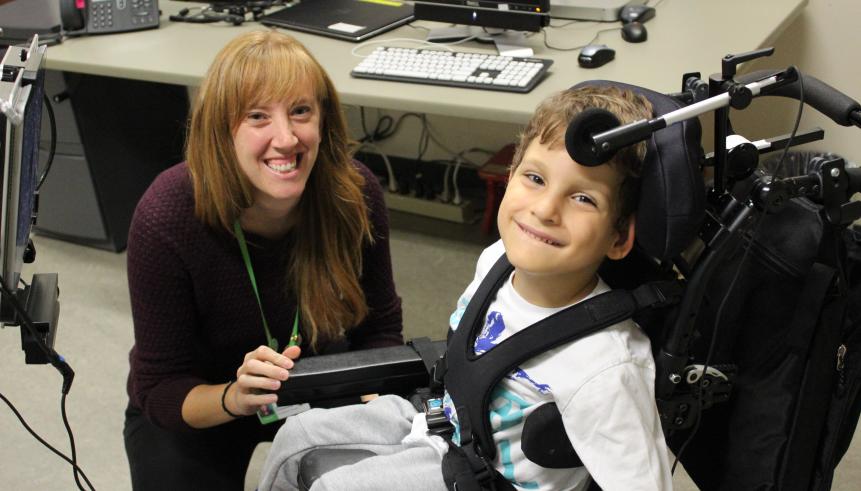 To support our growth and expansion efforts, an additional 10,000 square feet of space will be added to the existing building. Construction will begin in early 2020 and be completed in 2022. Collectively, the addition of new space, equipment, and talent will enable the most meaningful and healthy futures for all children and youth.
"Research for us represents hope. The hope that something can change in our kids' life; that something can be possible in the future thanks to the effort of inspired minds, generous hearts and strong synergies." (Manuela Comito, parent).