Read testimonials from clients and families of Holland Bloorview's prosthetics services.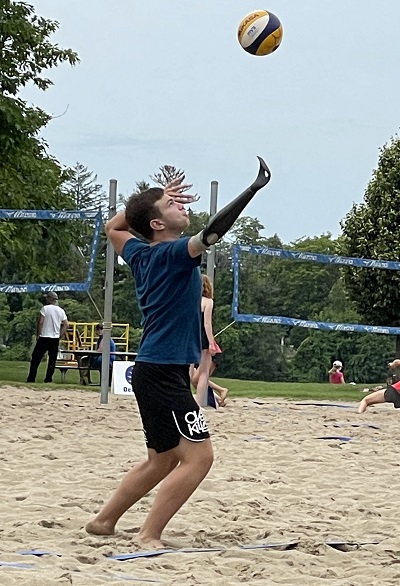 I have had a phenomenal experience with Christa and Lisa at Holland Bloorview. My prosthetic has greatly improved my volleyball game, and I also use the mushroom tumbler and weightlifting attachments to build muscle in my right arm and shoulder. - Nicholas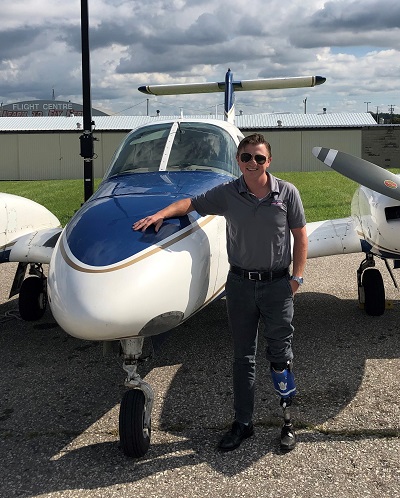 My experiences at Holland Bloorview have always been fantastic! The team builds the highest quality devices that suit all of my daily personal, athletic, and work related activities. - Mike









 
The one thing that I really appreciate is that when you walk into the doors at Holland, you get a sense of calm & peacefulness; no excessive noises or interruptions from the outside at all — one can gather his or her thoughts if need be. - Nonit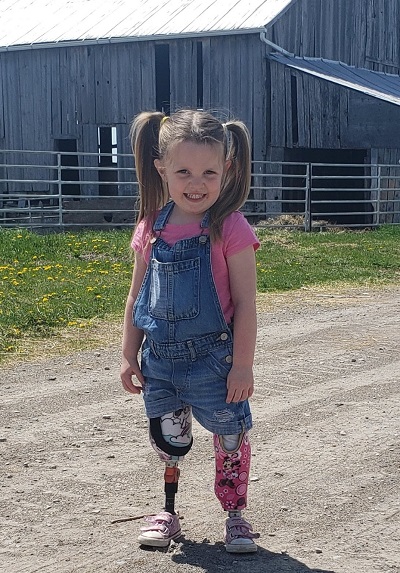 Holland Bloorview and the staff in the Prosthetics and Orthotics Department are absolutely amazing. They pay attention to every little detail to make sure Michaela is comfortable in her prosthetic legs or "leggies" as she calls them. We are very grateful to be able to have such a great, accommodating team working with Michaela. Holland Bloorview definitely feels like family to us! We're excited to have more great experiences with Holland Bloorview as Michaela grows.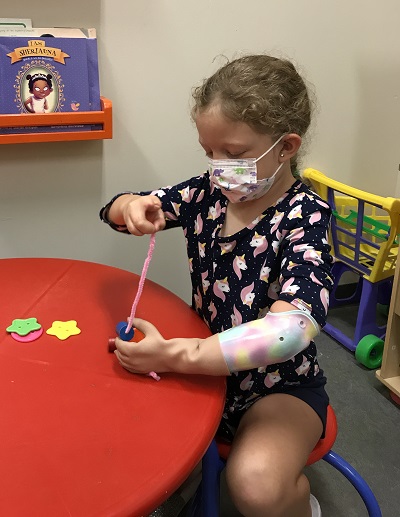 I love coming to Bloorview.  I have fun at Bloorview.  I learn lots of new things with my prosthetic arm. - Michaela B.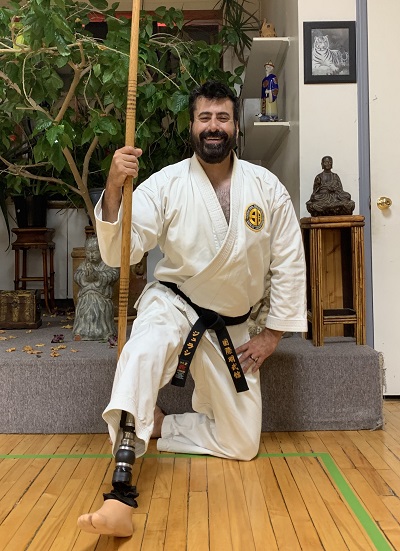 My thanks to everyone at Holland-Bloorview.  They listen carefully to my needs and work incredibly hard so I can live my life to the fullest. - Michael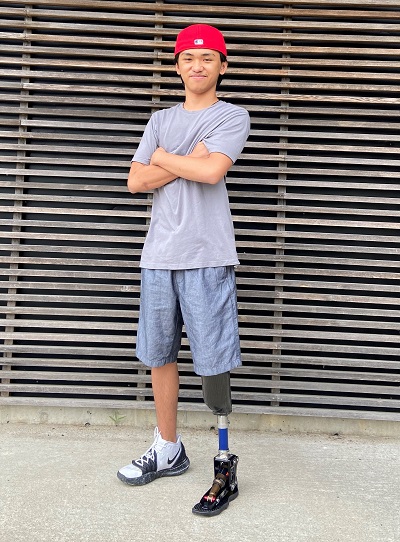 My experience with Holland Bloorview has been phenomenal, they've helped me through the journey of walking again starting from physiotherapy to walking then to running. My prosthetic leg is a very very useful work of art that helps me to be "normal" again and I'm very thankful for the various types of prosthetic legs that I'm able to try out like the Versa Foot 2 , Running Blades , etc… that help me enhance my ability to be an amazing kid. - Nathanelle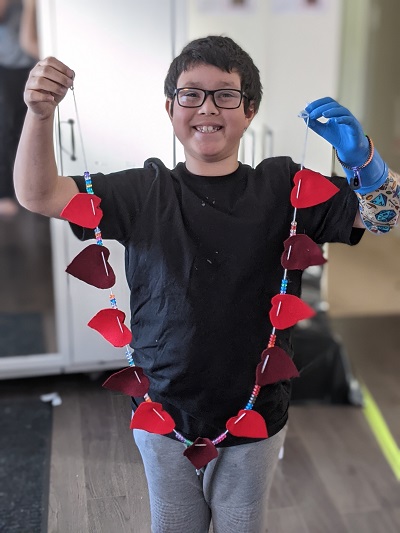 We are so grateful for all of the care and support we have received at Holland Bloorview. With Malcolm growing so fast, we have often needed to go and have his prosthetics adjusted, or get a new one altogether, and it is always a pleasant experience for all of us. Malcolm loves to come and show off what he can do with his myo arm, and learn how to do new things to help him with day-to-day life.
One of his favourite things about the prosthetics department is that they let him be creative with his new prosthetics and use fun patterned fabrics to make them look awesome! - Malcolm