Image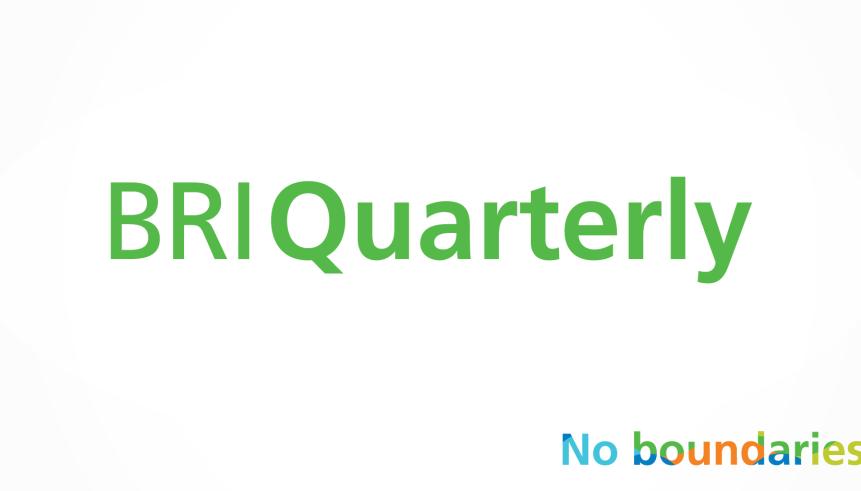 January 2023 (covers news, announcements and happenings from October to December 2022)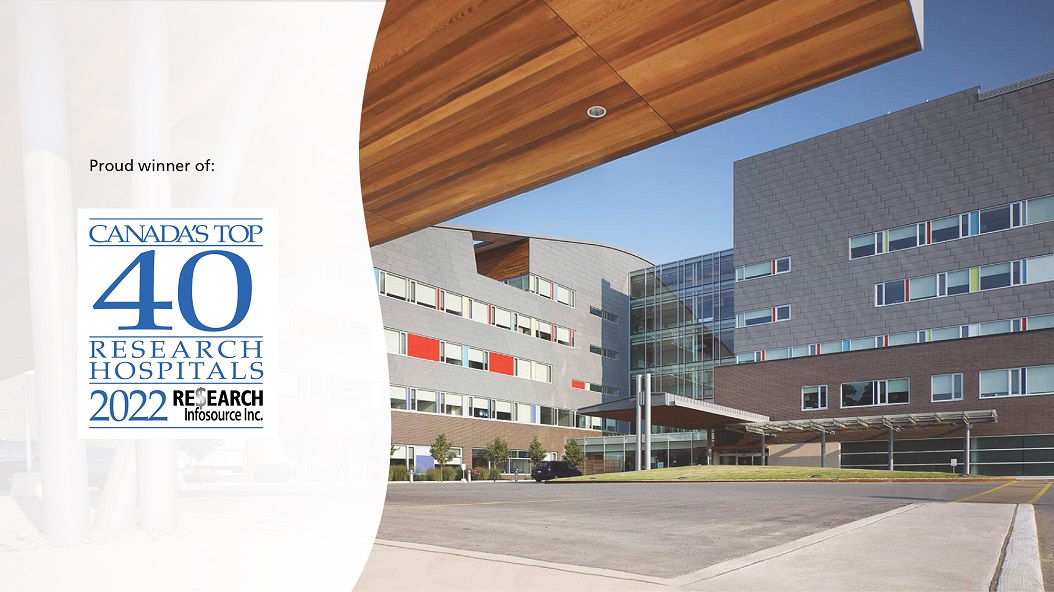 Research Powerhouse
Holland Bloorview Kids Rehabilitation Hospital continues to rank among the top three research Canadian hospitals in two significant hospital categories according to Research Infosource Inc.'s annual ranking of Canada's research hospitals released today. Read more
---
Top Stories
Diagnostic silos hold research back: Learn more about Dr. Anagnostou, BRI's new vice president of research and how her passion for science and biology charted a course that has led her to leading the research helm of Canada's largest pediatric rehabilitation hospital.
Read more
New Chair in pediatric rehabilitation: Dr. Elaine Biddiss, a senior scientist and head of the PEARL Lab, has been named the new Bloorview Childrens Hospital Foundation Chair in Pediatric Rehabilitation. Read more
Navigating conversations about disability disclosure: senior scientist Dr. Sally Lindsay blogs about disability and disclosure as part of the launch of the new youth HAPPY toolkit to create more accessible workspaces for youth. Read more
More BRI stories can be found here.  
---

New Publications/International Talks
Here are the latest publications on childhood disability research from Holland Bloorview's research institute from January 2021 to December 2022.
Click here for more information
---
Spotlight – Call for INSPIRE applications
Do you know of an innovation that we should be using at Holland Bloorview?
Is there an innovation developed at Holland Bloorview that you want to start using in your department?
Innovation for System Partnerships, Implementation and Evaluation (INSPIRE) is putting out its first CALL FOR APPLICATIONS!
INSPIRE will be providing funding up to $25,000 CAD for projects focused on implementation of  solutions here at Holland Bloorview.
The purpose of this funding is to support the real-world implementation and adoption of innovative solutions and tools developed at Holland Bloorview within Holland Bloorview.  Solutions can be any new knowledge, intervention, product and/or technology that support children, youth, and families living healthier and more meaningful lives. These are not limited to technology or digital solutions and can address either clinical or operational gaps within the hospital.  The proposal should aim to evaluate the feasibility and value of implementation of an identified solution at Holland Bloorview.

Important Dates:
Call for applications: January 31, 2023
Application deadline: March 6, 2023
Apply now:
Form is found on FreshDesk for BRI applicants and on HB Connect for Holland Bloorview applicants
Questions? Contact Sharon Wong or Mani Kang co-executive directors for INSPIRE
---
BRI Resource – Research Communications Tool Kit
Attention researchers and trainees! Do you have a study that you want to recruit participants for through our hospital's communication and social media channels? Interested in raising awareness of your new research study or project across the wider hospital community and beyond?
We have created a new Research Communications Tool Kit with tip sheets and online resources to help you with 1) study recruitment promotion efforts and 2) communicate your research to targeted audiences through Holland Bloorview's digital channels.
The tool kit is available on our BRI Resource Portal now (search: 'Research Communications').
Contact Suelan Toye, Senior Research Communications Specialist (stoye@hollandbloorview.ca), and she would be happy to walk your research team through the toolkit.
---
BRITE Corner
Update on BRI Holiday Fundraiser
 
The BRI Holiday Fundraiser has come to a close, raising over $6,000 to support the therapeutic clown program! We want to congratulate the EPIC Lab for being this year's top fundraisers!
We also want to thank everyone for supporting our therapeutic clowns and the BRI community, whether that was making a donation, purchasing from our bake sale, or sharing the fundraiser on social media. Everything helps and we all know how far this money goes. There's no doubt that the clowns will be more than grateful for the support so THANK YOU!
BRITE Rounds Event
Our second BRITE Rounds event of the year, 'Navigating REB: Research Ethics and Applying for Ethics Approval', took place on January 16th. Led by members of the Holland Bloorview Research Ethics Board, Monica Hung and Aurélie Besson, the hour-long session educated trainees on the research ethics process, and steps/strategies when applying for ethics approval.  
Your BRITE co-chairs, Kieran Wheatley and Daniela Testani
---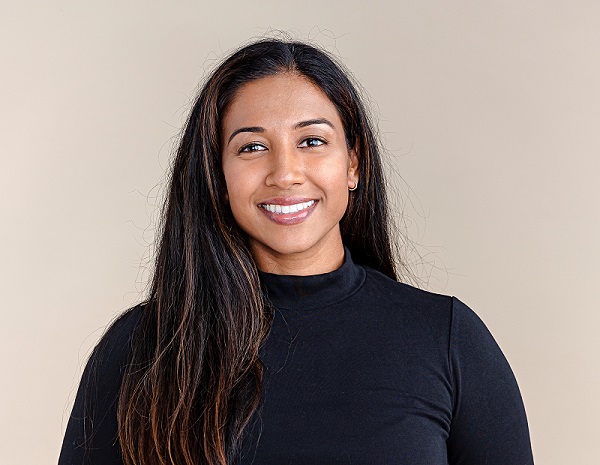 Trainee Spotlight
Each year, over 100 trainees from universities across Canada come to the Bloorview Research Institute (BRI) to collaborate with some of the world's top scientists in the field of pediatric disability research to advance scientific knowledge – and champion a world of possibilities for kids with disabilities and their families.
BRI Quarterly speaks to one research trainee, Sachi Wijekoon, who is a postdoctoral fellow working with Dr. Melanie Penner at BRI's Autism Research Centre.
How did you get interested in your field of research?

Having been trained as an occupational therapist and as an occupational scientist, I am interested in the factors (e.g., personal, sociocultural, environmental, etc.) that influence how people engage in their everyday occupations and how their participation affects their health, identity, and sense of purpose.
There are occupations which do not meet society's standards of health, productivity, or prosociality such as smoking, substance abuse or gang affiliation (these are referred to as "dark occupations"), but nonetheless provide meaning and purpose to the person engaged in them. I am interested in understanding the complex factors that influence individuals' occupational choices and participation in "dark occupations" and how this engagement may provide meaning, purpose and/or a sense of well-being. Such an understanding is important to address underlying needs and motivations that lead to participation in dark occupations.
My current work involves exploring factors that influence autistic people who engage in online hate. This study has allowed me to gain a deeper understanding of how engagement in online hate may provide meaning, purpose, and/or a sense of well-being to autistic people.
What drew you to Holland Bloorview's Bloorview Research Institute?

It was well known to me that Holland Bloorview's BRI is a well-respected institution with a reputation for excellence in research. So, when I saw an opportunity at the Autism Research Center that aligned with my interest in exploring dark occupations as well as my methodological knowledge and skills in phenomenology, I jumped at the chance. I was excited about the prospect of learning from world-renowned scientists and experts, as well as working with a diverse and multidisciplinary research team, which would provide me with valuable opportunities for professional development and collaboration.
I am humbled to work with a research team with varied professional and personal backgrounds (e.g., pediatrics, psychology, occupational therapy, criminology, lived experience with Autism, involvement in hate speech/groups, people from minority groups, etc.) - their unique vantage points enrich the analytical and interpretive components of the research.
Additionally, the opportunity to work with a respected mentor like Dr. Melanie Penner, who has a wealth of experience and expertise in the field, was a valuable asset for personal and professional growth.  All of these factors made BRI an ideal place for me to pursue my research interests.  
What are you and your study team working on right now?
We are currently collecting and analyzing data to understand how autistic participants involved in online hate speech forums describe autism spectrum disorder, their social networks, and their personal and societal context by 1.) analyzing online posts written by autistic participants (as identified by natural language processing methods), and 2.) interviewing autistic people who are currently or formerly involved with online hate speech forums and their social network.
While immersed in this data, I recognized that prolonged exposure to emotionally demanding research can have negative impacts on researchers. To better understand the emotional labor involved and the emotional impact on researchers immersed in emotionally demanding research, and ways to mitigate these depleting and detrimental effects, several members of the research team and I are conducting a collective autoethnography.
How can your research unlock a new world of possibilities for children and youth with disabilities and their families?
The lack of rigorous studies on the participation of autistic people in online hate is concerning and highlights the need for more research in this area.
We are aiming to fill this gap by identifying factors that amplify the risk of certain autistic people becoming involved in online hate, which could inform prevention and rehabilitation efforts to steer autistic people away from this "dark occupation" and towards healthier and more prosocial occupations.
This study has the potential to shed light on the complex factors that influence occupational choices and participation for autistic individuals, and unlock new possibilities for autistic children and youth and their families by providing insights that can improve their health and well-being.
Specifically, this study can contribute to the development of more effective prevention strategies, interventions and support mechanisms that can help autistic individuals access opportunities for more fulfilling and meaningful lives.
What do you like to do in your spare time?
In my free time, I enjoy working out, reading, recreating complex recipes, food styling, and socializing with family and friends.
---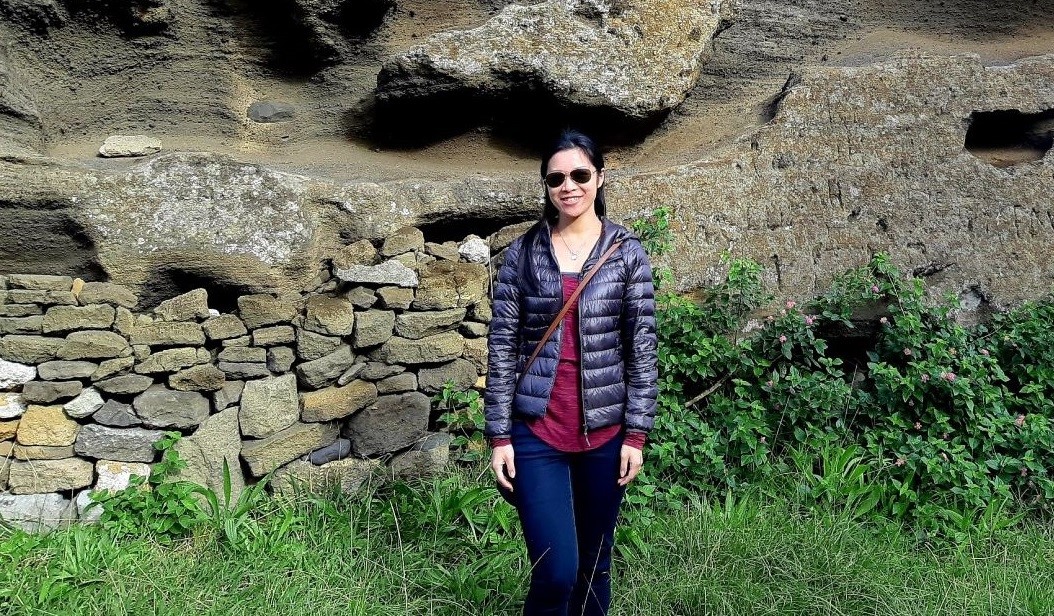 Staff Spotlight
It's no secret that Holland Bloorview is full of everyday heroes. But how well do you know them? Let's get to know Monica Hung, research ethics coordinator at the Bloorview Research Institute's Research Operations office.
What did you want to do/be when you grew up?

I was never exactly sure what I wanted to do; I knew it was something in health care, but the exact position I was at a loss about. In school, not many people tell you about positions in the backend of healthcare, it's always the patient facing roles that most people are exposed to and aware of. Research administration was not something on my radar initially but a role that I discovered after working a few years on the clinical side of things.
What did you do before you came to Holland Bloorview?

I was a research ethics coordinator at Sunnybrook Health Sciences Centre. After eight years there, I decided I wanted a change; still within the same sphere of work, but in a different environment that would expose me to more varied tasks and responsibilities.
What is your role here?

I'm the research ethics coordinator and act as the liaison between the Research Ethics Board (REB) and researchers. This role includes facilitating the research ethics review process and being responsible for interpreting REB guidelines/practices governing human research participant protection.
Biggest guilty pleasure?

Watching Korean and Chinese dramas 
Personal pet peeve?

Negative people. There's already so much hate and division in society right now, I don't want more of it in my personal life.
What do you like to do in your free time?

If I had unlimited free time (and money), I would love to do more travelling and experience different cultures/cities. The picture is actually from my last international trip (pre-COVID!) to Portugal.
---
Upcoming Events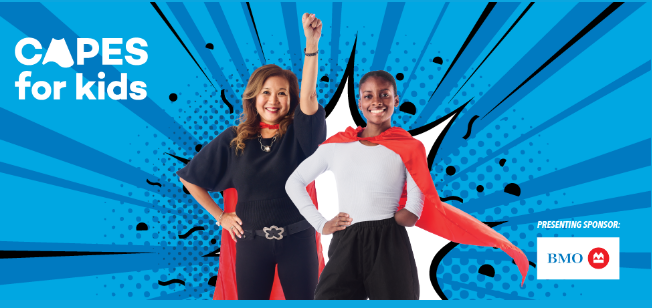 Feb. 6, 2023 | Capes for Kids Night at the Raptors 905 with guest Pascal Siakam

Be a part of history, while supporting kids at Holland Bloorview! Come and see your Raptors 905 take on the Maine Celtics on Monday, Feb 6th. At the game, you'll help us attempt to break the official Guinness World Record with special guest Pascal Siakam for the largest gathering of people wearing capes.
All you need is to buy a ticket and we'll provide the cape and entertainment.
Learn more

Watch this promo video
_________________________________________________________________________
Feb. 16th | BRITE Rounds | Navigating Funding and Scholarly Opportunities at BRI
Our third BRITE Rounds event of the year 'Navigating Funding and Scholarship Opportunities at BRI', will be taking place Thursday February 16th at 12:00 - 1:00pm. This month's session will be led by Meghann Proulx, the Grants, Contracts, & Awards Manager of the Bloorview Research Institute Operations Team.  This 1-hour session will educate trainees on how to take advantage of funding opportunities and enhance application skills! The session will be hybrid, trainees on site are welcome to join us in the kitchen conference room (4W235), otherwise please login to the zoom link attached. 
As a reminder rounds events are opportunities for Brain Research Institute Trainees to learn more about the research process, advance their skills, and connect with others at Holland Bloorview.
Additionally, 3 lucky trainees will receive gift cards to Skip the Dishes, as a thank you for participating! 
Zoom link:
https://utoronto.zoom.us/j/8941039290
Meeting ID: 894 1039 2908
---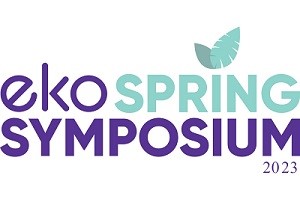 April 12 to 13, 2023 | EKO Spring Symposium
Empowered Kids Ontario's annual conference – the Spring Symposium – returns this year at the Sheraton Centre in Toronto. Holland Bloorview Kids Rehabilitation Hospital in partnership with the Bloorview Research Institute is a proud sponsor of this symposium, which will showcase plenary talks, fireside chats, panels and much more – covering a range of contemporary topics in child development.
Registration opens February 6th. Visit EKO's website for more details and how to register.
---

April 17 to 21, 2023 | Teaching and Learning Week – the ABC's of Education: Appreciation, Belonging & Connection
The Teaching and Learning Institute is thrilled to invite our valued staff, students and family leaders for a week-long celebration aimed at recognizing the strengths of our educators at Holland Bloorview and offering an opportunity for us all to reflect on and learn from each other's lived experiences and knowledge. More information on the event program and registration will become available in the coming weeks.
Please note, we are officially accepting nominations for our upcoming Teaching and Learning Institute Recognition Awards! Do you know a colleague who has contributed positively to education at Holland Bloorview? Visit HBConnect to learn more.
---
November 2023 | BRI Research Symposium
 
Are you a member of the BRI community and are hosting an event? Please contact Suelan Toye at stoye@hollandbloorview.ca to promote your upcoming event in the next issues of the BRI Quarterly.
____________________________________________________________________________
About BRI Quarterly 
BRI Quarterly, the forefront of childhood disability research, is the online publication of Holland Bloorview Kids Rehabilitation Hospital's research institute (the Bloorview Research Institute (BRI)).
Holland Bloorview's research, teaching, technology development and innovation will be driven by a no boundaries philosophy, which encompasses the following key impact areas: Discover for action, personalize pathways, connect the system, and co-create with children, youth, families and alumni. Ultimately, the goal is to enable better access to the most advanced and proven care, ideas and treatment.
About Bloorview Research Institute
Holland Bloorview's research institute is housed at Holland Bloorview Kids Rehabilitation Hospital, a top 40 Canadian research hospital that is fully affiliated with the University of Toronto and serves over 8,000 families annually. The Bloorview Research Institute (BRI) is recognized across the world for its unique client population and leadership in the field of childhood disability. Learn more.
Share Your News
If you've recently presented at a conference, celebrated an award, grant or publication; or have a story idea, please contact Suelan Toye at stoye@hollandbloorview.ca to share your news in the next BRI Quarterly!