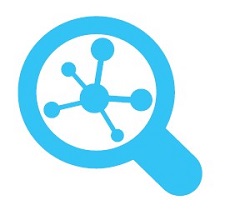 Bloorview Research Institute's core research facilities are made up of eight unique Discovery Hubs that enable specialized research and scientific discoveries in childhood disability research. These shared facilities are fitted with state-of-the-art research equipment and technology designed to foster collaboration, quality and access. Each hub was designed in collaboration with scientists, research staff and clients and families and was intentionally built to support data collection with children across all disability groups such as cerebral palsy, autism, brain injury, spina bifida and muscular dystrophies. The research equipment and infrastructure in these hubs is managed collaboratively between users and BRI Operations.
Psychosocial Ecological Discovery Hub
The Psychosocial Ecological Discovery Hub will support studying people's developmental diversity, behaviours, experiences and community participation, their social settings and rehabilitation services, societal issues around stigma as well as quality of life and interventional outcomes. 
The hub will house five multi-purpose data collection rooms outfitted with state-of-the-art behavioural observation recording systems and two fully equipped clinical assessment rooms (e.g.: sink, stadiometer, exam bed). Collecctively, these rooms allow for flexible and creative data generation, including cognitive and behaviourial assessments, interviews and focus groups. 
Each space is comfortable and welcoming for children and families, and can be configured to meet the needs of any particular study.
Current users:
Dr. Jessica Brian
Dr. Barbara Gibson
Dr. Anne Kawamura
Dr. Gillian King
Dr. Sally Lindsay
Dr. Laura McAdam
Dr. Melanie Penner
Dr. Timothy Ross
Dr. Shannon Scratch
Neuromodulation Discovery Hub
The Neuromodulation Discovery Hub will support research that advances our understanding of developmental diversity through the use of neuromodulation-based therapy. 
This hub contains tDCS and rTMS equipment, as well as TMS robot for accuracy and repeatability.
Current users:
Dr. Evdokia Anagnostou
Dr. Deryk Beal
Data Science Discovery Hub
The Data Science Discovery Hub supports research that will look at how data science tools can be applied to a wide range of areas including: 
'Big data' in child health research and related industry-academic projects
Data-driven personalized interventions
Translational bioinformatics 
Artificial intelligence for tech-based assessment and interventions
Administrative health data and health system utilization
Quality improvement
 
The hub comes equipped with high performance computing resources and tools.
Current users:
Dr. Evdokia Anagnostou
Dr. Jan Andrysek
Dr. Danielle Baribeau
Dr. Tom Chau
Dr. Azadeh Kushki
Dr. Melanie Penner
High Performance Discovery Hub
The High Performance Discovery Hub will support research that provides new insights into the mobility and physical activity of children with disabilities. Researchers can then develop novel treatments including assistive technology such as prosthetics, orthotics and wearable systems to enhance motor learning.
The hub will include state-of-the-art motor rehabilitation technology such as the Lokomat gravity-eliminating treadmill, exoskeletons and motion-capture and gait analysis equipment (formerly available in the Gait Lab).
Current users:
Dr. Jan Andrysek
Dr. Virginia Wright
Dr. Darcy Fehlings
Gaming/App Development Discovery Hub
This hub supports research on the design and evaluation of interactive media including "mixed reality" video games and mobile apps for young people of all abilities for health, play, and learning.  
The hub will be outfitted with gaming hardware (3D sensors, wearable sensors, tablets smart watches), game development stations and a behaviourial data collection system to support co-creation and testing of interactive media to address family- and clinician-driven needs.
Current users:
Dr. Elaine Biddiss
Dr. Shannon Scratch
Dr. Sharon Smile
Brain & Body-Machine Interfacing Discovery Hub
This Brain & Body-Machine Interfacing Discovery Hub supports research to connect the body and brain to external devices to facilitate communication, interaction, and physiological measurement enabling children with severe neurological disorders to interact with the world around them.
This hub comes equipped with Transcranial Doppler ultrasound, Near Infrared Spectrometer (NIRS), full head optical topography and medical-grade EEG.
Current users
Dr. Evdokia Anagnostou
Dr. Tom Chau
Rapid Prototyping Discovery Hub
The Rapid Prototyping Discovery Hub will support a broad range of research such as modifications to existing instrumentation, developing custom instrumentation, prototyping and evaluating new device designs.
The hub contains standard workshop tools (e.g.: drill press, grinder, saws, circuit mill), soldering stations, 3D printer, universal structural tester, CAD stations, and sewing machines.
Current users:
Dr. Tom Chau 
Dr. Jan Andrysek
Imaging Discovery Hub
The majority of children treated at Holland Bloorview have a disorder that affects the brain. The Imaging Discovery Hub will support research on how MRIs can chart the diversity of brain development from infancy, adolescence to young adulthood in individuals living with and without disabilities. 
This hub contains Canada's first fully accessible, child-friendly, customizable and immersive research MRI. The research facility comes equipped with a 3T Magneton Prisma and two small, flexibly configured, accessible data collection rooms
Visit our research MRI webpage for more details.
Current users:
Dr. Evdokia Anagnostou
Dr. Jan Andrysek
Dr. Danielle Baribeau
Dr. Tom Chau
Dr. Darcy Fehlings
Dr. Deryk Beal
Dr. Azadeh Kushki
Dr. Laura McAdam
Dr. Shannon Scratch