Image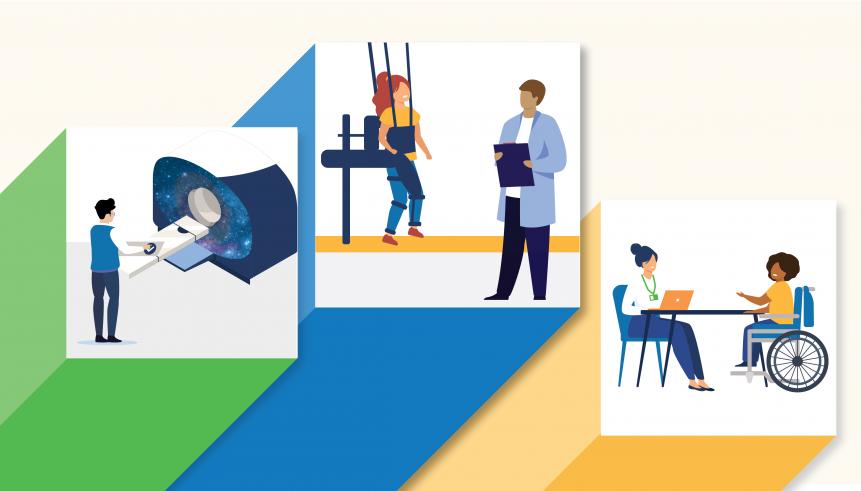 The 16th Annual BRI Symposium
Building Up and Building Out: Elevating and Expanding Childhood Disability Research
The 16th Annual BRI Symposium is an opportunity to showcase the leaps and bounds that Canadian research has made in advancing the field of childhood disability globally through ground-breaking research, discovery, innovation, family engagement, and action. This year's focus is on the advances in childhood disability research and innovations that scientists at the Bloorview Research Institute has made.
This year, the symposium will take place on Monday, November 15th. 
The virtual event will be hosted on Whova, an interactive, online event platform. Once you register through Event Brite, you will be sent a link on how to access our event on this event platform, which will go live on November 1st.  Sign up for a free account on Whova using the same email you registered with.
For the best event experience, download the Whova mobile app or watch the event from your desktop computer or lap top through the web app. Watch this video to learn to how to use Whova.
Holland Bloorview's research institute's annual symposium is a sought-after event that combines research and the family perspective in highlighting current and upcoming research, and engages health professionals, families, scientists, and government in a united discussion on key areas of focus in childhood disability research. The annual BRI Symposium is Canada's largest hospital-based pediatric disability health-research conference that combines research and the family perspective.
Thank you to our Lead Sponsor, Ontario Brain Institute, for sponsoring this year's event: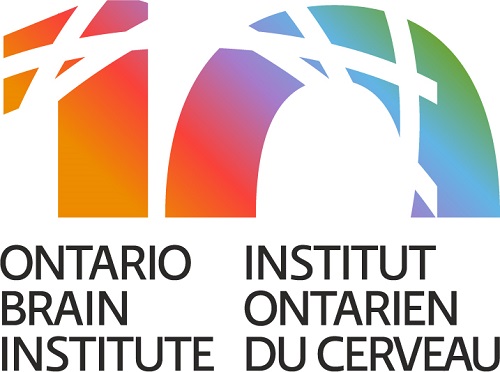 REGISTER NOW
Register using this link on Event Brite.
Our BRI symposium will go live on the Whova platform on Monday, November 1st.  After this date, click this link to sign up on Whova for the event using the same email address you used to register on Event Brite.
Learn how to watch the event on Whova using different devices here (desktop computer/laptop/mobile app).
Event Agenda
Time
Event
9 to 9:20 a.m.
Welcome Remarks
Dr. Tom Chau, VP of Research, and Peter Welsh, Holland Bloorview family leader
9:20 to 10 a.m.

Keynote: Mickey Milner International Professorship Lecture
Will This Place Always Be Like This?
Presented by: Dr. Ron Buliung, Graduate Chair of Geography and Planning, University of Toronto

10 to 10:10 a.m.
BREAK
10:10 to 10:30 a.m.
Quick Hits
Research presentations by five top BRI trainees
10:30 to 10:40 a.m.
Enabling real world impact through community partnerships
Presented by: Dr. Tom Mikkelsen, President and Scientific Director, and Christa Studzinski, Manager of Partnerships, Ontario Brain Institute
10:45 to 11:30 a.m.

Breakout Sessions

A Talk from the Heart with Elder Little Brown Bear, O.Ont.

Moderated by Dr. Tim Ross, EPIC Lab, BRI
 

A panel discussion with Paralympians Mike Whitehead (wheelchair rugby - 4 Paralymics, 2 Parapan Am Games) and Danielle DuPlessis (wheelchair basketball - 2020 Tokyo Paralympics)

Moderated by Dr. Virginia Wright and University Toronto doctoral student Roxy O'Rourke, SPARK Lab, BRI

11:30 a.m. to 12:30 p.m.
Virtual Poster and Exhibitor Booth Session
12:30 to 1:10 p.m.
Lived Experience Keynote
'I am What I Do and What I Feel'
A conversation with Dr. Temple Grandin, acclaimed scientist, inventor and autism advocate, and a professor of animal science at Colorado State University, and Dr. Evdokia Anagnostou, Canada Research Chair in Translational Therapeutics in Autism Spectrum Disorder
1:10 to 1:20 p.m.
BREAK
1:20 to 1:40 p.m.
Art Panel: Illuminating a Hidden Narrative
Presented by Dr. Amy McPherson, ProFILE Lab
1:40 to 2 p.m.
Awards Ceremony and Closing Remarks
Mickey Milner International Professorship Lecture

Photo credit: Angela Lewis
Will this Place Always Be Like This?
Presented by Dr. Ron Buliung, Graduate Chair of Geography and Planning, University of Toronto
Professor Buliung's lived experience as a parent to a disabled child motivates his commitment to research and advocacy centered on place, childhood disability, and disability justice. In this talk, he uses stories and narratives from his family's everyday life and his research as evidence of the problematic absence of disability justice; the giant chasm between "human rights" and lived experience. Professor Buliung sheds light on the inner workings of some places that do not make it easy to be a disabled child or a parent to one, places that extract substantial invisible physical and emotional labour to facilitate access to social participation. Indeed, life and research coalesce into a rejection of the status quo and the uneven meeting of minimum requirements. During his talk he shares research about access to education and food insecurity for disabled people. In doing so, he draws attention to elements of research design that centre childhood and disability, and key findings. Professor Buliung calls attention to public criticism (# thankyoutwitter!!!) about disability studies, arguing that such criticism paradoxically supports continued work as an ally-parent-scholar. He concludes with some discussion about future research possibilities.  
Biography
Ron Buliung is a Full Professor in the Department of Geography, Geomatics and Environment at the University of Toronto Mississauga, and the Graduate Chair of the University of Toronto's tri-campus Graduate Programs in Geography and Planning. He holds a PhD in Urban Geography from McMaster University. Ron has dedicated his career to studying the experiences of children and youth in cities. Early on, that work centred on the journey to school, inequalities in how children travel to school, and how school travel connects with and impacts childhood health.
During the past decade, however, he has re-oriented his research program to focus almost exclusively on the various ways in which disability and ableism permeate the institutions that govern and produce the places within cities where we live, work, play, and learn. He can take no credit for this sharp re-orientation in his research program. As the parent of a child with a neuromuscular condition known as spinal muscular atrophy and a direct recipient of care services from Holland Bloorview, Ron acknowledges the critical role that one of his children, who refers to herself as a disabled child, has played in reshaping the way she looks at and experiences almost everything. In this way, Ron occupies an isolated and dual space between academia and the lived experience of parenting a disabled child.
This coming year, he will teach the first course to be offered in the programs he chairs on the subject of disability. That course, entitled, "Disability and the City," will host students from the University's Master of Science in Planning, and research stream graduate students in geography. Through his teaching practice, Ron hopes to encourage the next generation of planning practitioners to explicitly consider the problems of ableism in their profession and in the built environment.
Lived Experience Keynote with Dr. Temple Grandin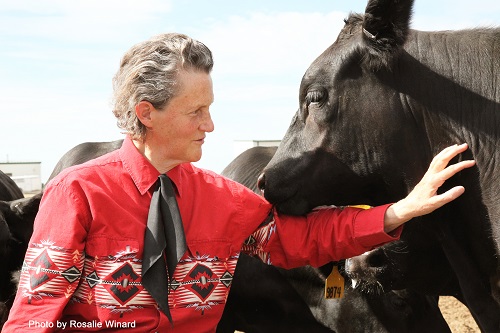 'I am What I Do and What I Feel'
A Conversation with Dr. Temple Grandin, acclaimed scientist, inventor, author and autism advocate
Dr. Temple Grandin is well known to many as a trailblazer in her lifelong commitment to advocating for the autism community and her work in animal sciences. As a professor of animal science at Colorado State University for more than 25 years, she been referred to as the 'most famous person working at CSU' by her peers.
Her life's work has been to understand her own autistic mind and to share that knowledge with others. She has challenged conventional stereotypes of ASD with messages about autism and 'differently-abled brains'. A prolific author, she has penned best-selling publications on autism such as Emergence: Labeled Autistic.
Her understanding of her own mind has also helped her in her work with animal behaviour. She is one of the most respected experts both autism and in animal behaviour in the world. With her ability to visualize information, she has a successful career designing livestock equipment handling systems that are more humane. Today, have of the cattle in the U.S. are handled in facilities she has designed.
Her keynote, I am What I Do and What I Feel, will take delegates on a journey from her early childhood to illustrious career as an inventor, animal behaviourist, author and advocate. Dr. Evdokia Anagnostou, Canada Research Chair in Translational Therapeutics in Autism Spectrum Disorder and co-lead of Holland Bloorview's Autism Research Centre, will interview Dr. Grandin.

Biography
Temple Grandin is a professor of animal science at Colorado State University.  When she was two and a half years  old, she had  no speech and all the symptoms of severe autism. Early intensive speech therapy enabled her to speak by age four. Her mother always encouraged her interest in art and urged her to draw many different things.  Good teachers and mentors were essential for Temple's success.  Her high school science teacher challenged her with interesting projects where she had to figure out how to make things work.  When studying in school became a pathway to becoming a scientist, she was motivated to study.
An HBO movie titled Temple Grandin was made about her life and Temple was inducted into The National Women's Hall of Fame and The Academy of Arts and Sciences.  Facilities she has designed handle over half the cattle in the U.S.  Some of her most important books are New York Times Bestseller Animals in Translation, Thinking in Pictures, The Autistic Brain, and The Way I See It. Riding horses and caring for them helped her get through difficult teenage years when she was bullied and teased.
OBI talk: Enabling real world impact through community partnerships
The Ontario Brain Institute (OBI) is advancing brain health solutions, from lab to life. As we embark on our next 10 years of existence, we continue our commitment to breaking down barriers for getting evidence-based technologies and practices into the community. An integral part of this process is to foster partnerships between community partners and companies to ensure the solution is impactful for the patient and their care partner. We will showcase of our on-going activities in this space and how we are creating shared wins for both the community and the company.
Speakers:
Tom Mikkelsen, MD
Tom Mikkelsen is the President and Scientific Director of the Ontario Brain Institute (OBI), a provincially funded, not-for-profit research centre that aims to establish Ontario as a world leader in brain research commercialization and care. Tom has had an impressive career in neurobiology, spearheading the Brain Tumor Program at Henry Ford Hospital, where he was key in building both the clinical trials program and laboratory of tumour biology. In his work with OBI, he advocates for a collaborative approach to science that engages both patients and industry in the process.
Christa Studzinski, PhD
Christa Studzinski is the Manager of Partnerships at the Ontario Brain Institute where she helps companies partner with clinicians, researchers, and patient groups, to clinically validate their technologies. Prior to joining OBI, she completed post-doctoral fellowships at the University of Kentucky and the University of Toronto. While completing her PhD in Pharmacology from the University of Toronto, she also co-founded a contract research organization and participated in research that led to the FDA approval of a medical food for Alzheimer's disease.
Breakout Session: A Paralympian Experience
Have you every wondered what it takes to train for and compete in the Paralympics?  Join us for an engaging panel discussion with Paralympians Mike Whitehead and Danielle Duplessis who will share their athletic journey with us and answer our questions on competing at an elite level.  The panel will dig deep on the role that research and innovation have played in parasport and how emerging athletes can become a part of the parasport world.
The panel will be moderated by Dr. Virginia Wright, a senior scientist at BRI's SPARK Lab, and Roxy O'Rourke, a University of Toronto doctoral student studying kinesiology and physical education. 
About Mike Whitehead
Before his spinal cord injury, Mike Whitehead was an avid multi-sport athlete who enjoyed basketball, volleyball, hockey, soccer and badminton. He was introduced to wheelchair rugby when his future teammates, including David Willsie, came to visit him at the Parkwood Rehabilitation Hospital in London, Ontario. He quickly became hooked on the contact and the level of competition and made the national team, just one year after his injury.
Mike has been a mainstay in Team Canada, have competed in four Paralympic games (2 silvers & 1 bronze), five World Championships (1 gold, 1 silver & 2 bronze) and two Parapan Am Games (1 gold & 1 silver). He has taken on a mentorship role with his younger teammates in recent years, by his sharing his experiences and knowledge of the sport.
Most recently, Mike coached Canada's wheelchair rugby team at the Toronto Invictus Games and was a guest speaker at a TEDxBeaconStreet event in Boston.
About Danielle Duplessis
Danielle was an accomplished multi-sport athlete in her home province of New Brunswick, competing on provincial and high-school basketball, soccer, and volleyball teams. Unfortunately, a series of injuries to her left knee that began at the age of 16 would eventually force her retirement from stand-up sports due to chronic pain and instability.
In 2017, shortly after her last knee injury, Danielle reached out to ParaSport New Brunswick to learn more about participating in wheelchair sports. She was welcomed into the adaptive sport world with open arms, and has been playing wheelchair basketball ever since!
Her career kicked off quickly, as she won Gold with the Canadian Women's team at the 2019 Para Pan Am games in Lima, Peru only two years after beginning to play wheelchair basketball. Most recently, Danielle travelled to Tokyo to play in the 2021 Paralympic Games, where she and team Canada finished 5th. She is looking forward to playing in the upcoming wheelchair basketball world championships in Dubai, 2022.
Outside of her participation in para-sport, Danielle is also an active learner. She recently completed her M.Sc in Rehabilitation Science from the University of Toronto, where she was supervised by Dr. Shannon Scratch and Dr. Elaine Biddiss, and carried out her research at the Bloorview Research Institute! The enthusiasm and support of her supervisors allowed her to pursue her education while balancing the commitment of training as a high-performance athlete. Since defending her Master's, Danielle has moved on to study at York University, where she is pursuing a degree in Clinical Developmental Neuropsychology. 
Breakout Session: A Talk from the Heart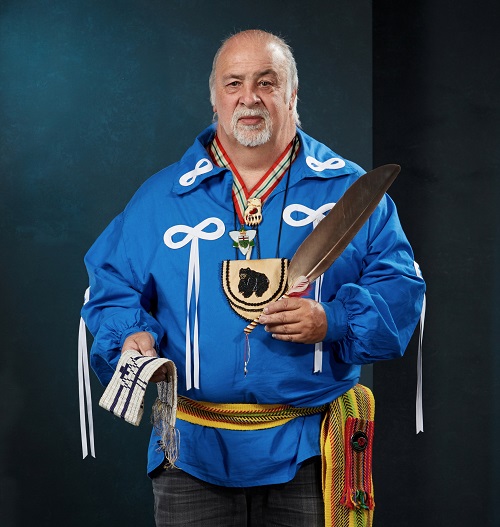 "A Talk from the Heart"
Presented by Elder Little Brown Bear, O.Ont.
Join us for a wide-ranging and interactive discussion with Ernest W. Matton (Athehsa Niohkwá:rita:a, Elder Little Brown Bear) - a highly respected Métis Elder and spiritual ambassador who blends Traditional teachings with mainstream information to provide holistic healing approaches for Aboriginal and non-Aboriginal community members. 
Topics that may be covered during this session include the Two Row Wampum Belt, the Three C's of Healthy Relationships, creating welcoming health care environments for Indigenous people, Indigenous peoples' relationship to research, and enhancing health care equity for Indigenous people.
This talk will be informed by Elder Little Brown Bear's straightforward guiding philosophy, which is that "people don't care how much you know, they want to know how much you care."
Attendees are invited to ask questions at any point during this interactive session. The discussion will be moderated by Dr. Tim Ross, scientist, EPIC Lab and assistant professor (status only), University of Toronto's Department of Geography and Planning
Biography
Ernest W Matton, (Athehsa Niohkwá:rita:a) (Elder Little Brown Bear) – Is a highly respected Métis Elder, and  spiritual ambassador who blends Traditional teachings with mainstream information to provide holistic healing approaches for Aboriginal and non-Aboriginal community members and professional disciplines.
He is both a sought-after seminar speaker and effective group facilitator an expert in the areas of Trauma/Addictions/Mental Wellbeing (Health), grief, suicide, conflict resolution, forgiveness, mediation, anger release, and Building Healthy Relationships.
He shares this expertise as a proud member of the Toronto East Health Network family. There, he is the, Director of Aboriginal Education, Programs, Culture and the Founder/Elder of theAccredited Leading PracticeAboriginal Healing Program a program he has spent the past nine years developing at Michael Garron Hospital Toronto East Health Network and Co Director and Co-Producer of Healing the Nation documentary and Conductor of the Bear's Den All Nations Traditional Medicine Sweat Lodge.
He inspires bridging culture and professional disciplines in today's hectic world, to assist people in finding what works.  Drawing from his academic background, vast work and personal life experiences, he focuses on what works to bring balance and inspiration to everyday life and makes wellness practices and spirituality simple. He says that "being Aboriginal is not a life style it is a way of life".
 He is a graduate of CANADORE COLLEGE and BROCK UNIVERSITY. He is a member in good standing with the (CACCF) Canadian Addiction Counsellors Certification Federation and (OAMHP) Ontario Association of Mental Health Professionals.
He wears the YELLOW SASH with pride in Honouring those missing and murderer Aboriginal Women and girls. He speaks to the commitment to breaking the cycle of violence and abuse. Elder Little Brown Bear's guiding philosophy is simple: "People don't care how much you know, they want to know how much you care".
He has been recognized for the following;
Brock Alumni Achievement Award for Service beyond the classroom to make a real difference in the lives of those you work with.
Inducted into the Order of Ontario by Ontario's Lieutenant Governor The Honourable Elizabeth Dowdeswell. 
Sovereign's Medal for Volunteers in recognition of his contributions to Outstanding Indigenous Leadership by Her Excellency the Right Honourable Julie Payette, Governor General of Canada
Received the very prestigious Barb Robinson Indigenous Award of Excellence from the Canadian Addictions Counsellors Certification Federation
David Crombie 2018 Urban Leadership Award.
Premier's Awards for College Graduates. 
Colleges Ontario – As a Premier's Awards recipient, he was awarded a $5,000 bursary from the Ministry of Training, Colleges and Universities that will be donated to the college from which he graduated.
Canadore College – 2018 Alumni Hall of Fame inductee.
He has been Honoured with the Human Spirit Award by the Canadian College of Health Leaders
The recipient of the Mino Bimaadiziwin Award (Indigenous Award), one of the City of Toronto's Access, Equity and Human Rights (AEHR) Awards.