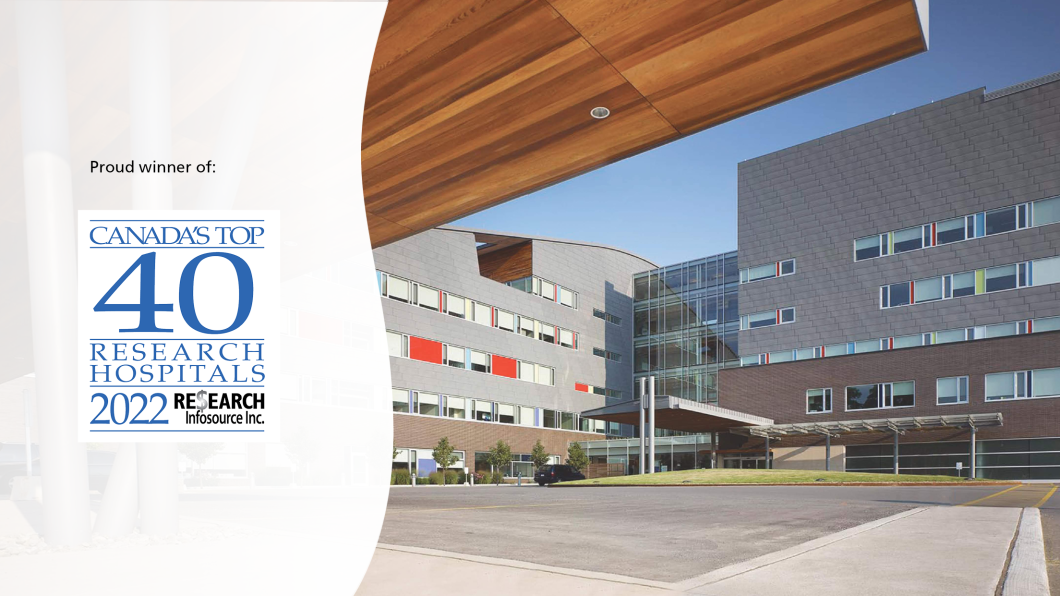 Research powerhouse
Holland Bloorview ranks among top 3 research hospitals (small tier) for researcher intensity, hospital intensity in Canada
Holland Bloorview Kids Rehabilitation Hospital continues to rank among the top three research Canadian hospitals in two significant hospital categories according to Research Infosource Inc.'s annual ranking of Canada's research hospitals released today.
In the organization's ranking of the top 40 research hospitals in Canada based on last fiscal year, Holland Bloorview took second place in the Researcher Intensive Organizations category for small-tier hospitals (spending less than $400 million). On average, each researcher received $654,700 in funding in 2022.
The hospital also took third place in the Hospital Intensive Organizations category for small-tier hospitals with 12.9 percent of the hospital's total expenditures allocated to research spending.
Overall, the hospital placed 34 out of the top 40 hospitals and ranked 33rd in hospital research spending growth.
"These rankings are a testament to the transformational research everyone on our BRI team is doing to co-create with our clients and families a world of possibilities and meaningful outcomes for all," says Dr. Evdokia Anagnostou, vice president of research and director of the Bloorview Research Institute. "I am grateful to our staff and trainees, for their unwavering dedication to research into developmental differences and childhood disability; and, to our scientists, for their incredible leadership.
I am also thankful for the continued funding we have received from our generous donors and community supporters and the government who recognize that research is essential and critical."
Canada's Top 40 Research Hospitals 2022 ranking highlights Ontario hospital's leadership role in defining the province as a competitive centre of health research and innovation, both at the national and global levels.
Research Infosource Inc. ranks institutions annually on numerous indicators including success in attracting financial support for research and research intensity by hospital and per researcher. The organization surveys between 70 to 80 hospitals, networks and health authorities to be considered for Canada's Top Research Hospitals each year.
The full ranking can be found here
Read the media release here