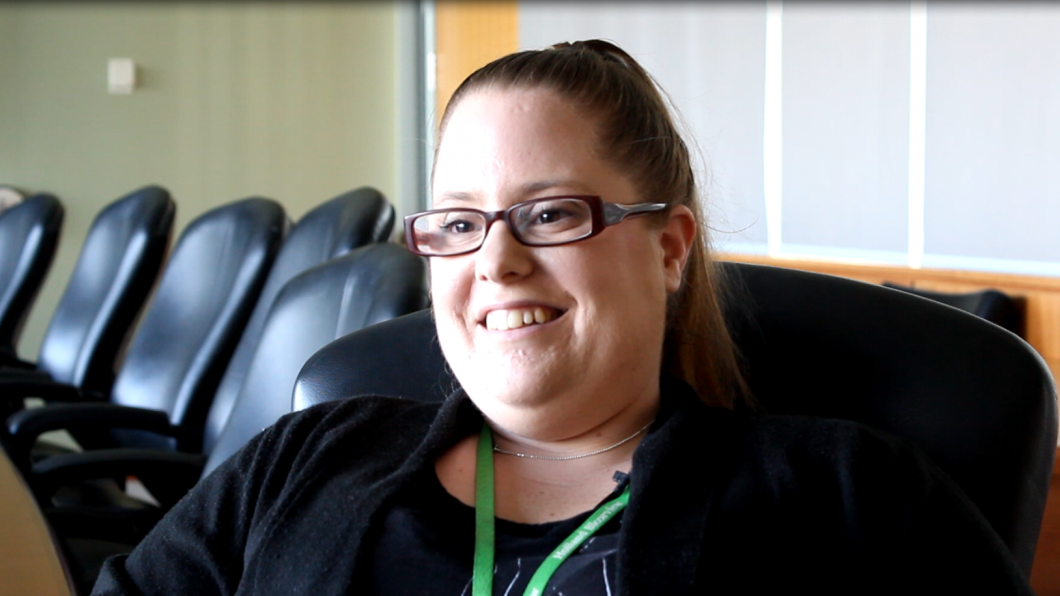 Story
Using the youth voice to shape the MRI
Melissa Thorne knows firsthand how terrifying an MRI can be.
Since she was a child, Melissa, who has spina bifida and hydrocephalus, has participated in at least ten scans, experiences she defines as claustrophobic and daunting.
"The MRI is very noisy when it starts, it's a big tube that you're in, and laying still for over an hour for a little kid is really challenging," she says.
Previously a patient at Holland Bloorview, Melissa is now a youth leader on the hospital's MRI committee—as well as a youth facilitator in the spina bifida clinic, the lifespan clinic, and the Youth Advisory Council—and is using her lived-experience to help create a child-friendly atmosphere for the upcoming MRI suite.
With Holland Bloorview home to Canada's first-ever immersive, customizable, child-friendly, and accessible research MRI, Melissa really wanted to ensure that planning was cognizant of the diverse range of children with disabilities, who would be using the machine.
 "It was a hospital effort to make this child-friendly and youth-friendly and just being able to have that feeling that you're being heard for your needs, I think it'll be awesome." 
As the youth voice, she pushed for individuality in the suites, with customizable features catering to each client's needs—such as dimming the lights and changing the projections on the wall—in order to create a comfortable experience for both families and clients.
In terms of projections, a committee vote took place and the Youth Advisory Council was also involved in final decisions.
When asked, if she was a client, which projection she'd choose, Melissa mentions there's a nature one with a mountain range that has a pretty nice calming effect. 
"With Holland Bloorview's mission they're trying to make [the MRI experience] a little less medicalized and scary. To be able to integrate distractions in the MRI suite is a big deal," she says. "I'm really looking forward to how all our efforts will change MRI feature."
The new MRI is fully donor-funded and online contributions can be made below.