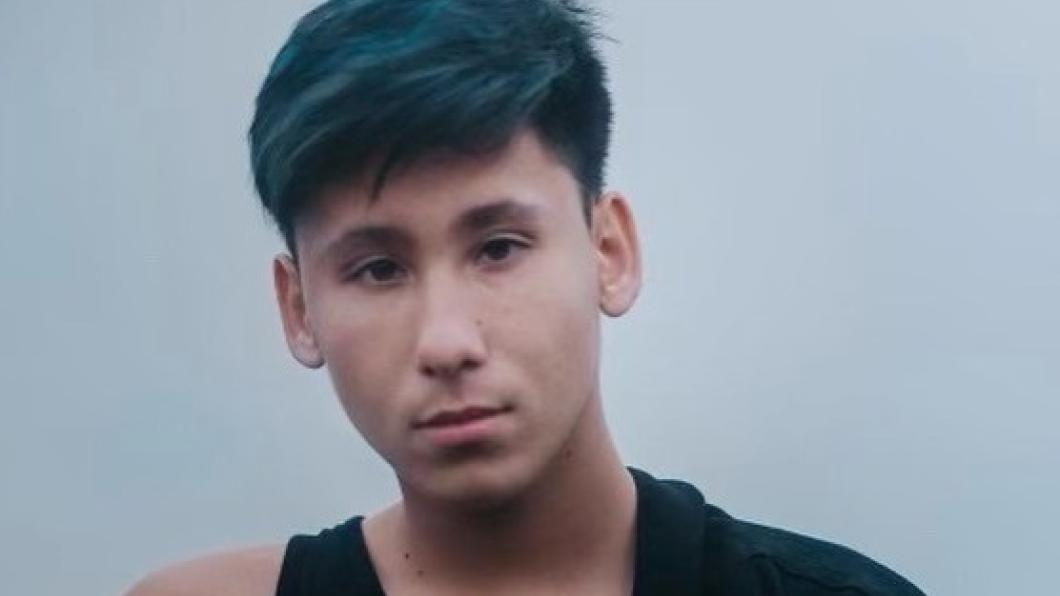 Story
Spotlight on Tai
As an ambassador for Holland Bloorview Kids Rehabilitation Hospital, Tai (who uses he/they pronouns interchangeably) has done everything, from emceeing one of the hospital's biggest fundraising events, An Evening of Possibility, to hosting an auction, to participating in the Dear Everybody campaign to increase disability representation in media.
In fact, Tai's experience as an ambassador for Holland Bloorview is what led him to consider a future on stage and screen.
"It all started with delivering speeches for Holland Bloorview, and then one of the first acting jobs I had was a commercial where I was seen making a peanut butter and jelly sandwich," Tai recalls.
Since that first commercial shoot, Tai has played many different characters. But one of their favourite roles to play was Ren, the main character in the movie-turned-musical, Footloose.
"It was so cool to play Ren as a person who uses a wheelchair because it was a starring role, and I hadn't done that yet," says Tai. "Also, Ren dances a lot, so we had to find ways to make that work for me."
Whether dancing in Footloose or filming a commercial, Tai continues to challenge assumptions about what is possible for performers with a disability.
And he credits Holland Bloorview with helping him do so.
"Working with Holland Bloorview has given me so much more knowledge about what is good disability representation, what isn't and where it is missing," Tai explains.
And while Tai continues to advocate for disability representation on stage, in film and television, he's also eager to explore other parts of his identity.
"It's sometimes difficult to balance being an advocate for people with disabilities and sharing my story, and not putting my disability at the centre of everything that I am," says Tai.
That's why Tai is excited by his role in Fashion Dis, a TV series that helps people with disabilities find their style.
"A lot of times, people only see my wheelchair," says Tai. "With fashion, I'm able to dress myself up and feel confident so that when people are staring, I know it's not just about the chair."
While filming the show, Tai tried on all kinds of different looks and even had their hair dyed blue. While the dye has since faded, Tai is still showing their style. He even worked with one of the Fashion Dis experts, Izzy Camilleri, to design his custom prom outfit, a purple satin top with pearl accents.
After prom comes graduation, and a move to Toronto Metropolitan University (TMU) in September. At TMU, Tai plans to study media production and learn how to create different types of content, like podcasts, radio programs and TV shows.
"One of my dreams is to be a host, interviewing cool people and hearing their stories," says Tai.
This summer, that dream will become reality, as Tai hosts the brand-new show from Lopii productions, Dream It to Be It.
As he takes on these new roles of host, actor, and university student, Tai fondly remembers his first role at Holland Bloorview.
"Being an ambassador gave me the opportunity to feel confident and speak up about the things I care about, like disability representation. That's still with me today and I know I have the Holland Bloorview community behind me."
Call to action Text
Support kids and youth with disabilities to achieve their dreams
Donate today.