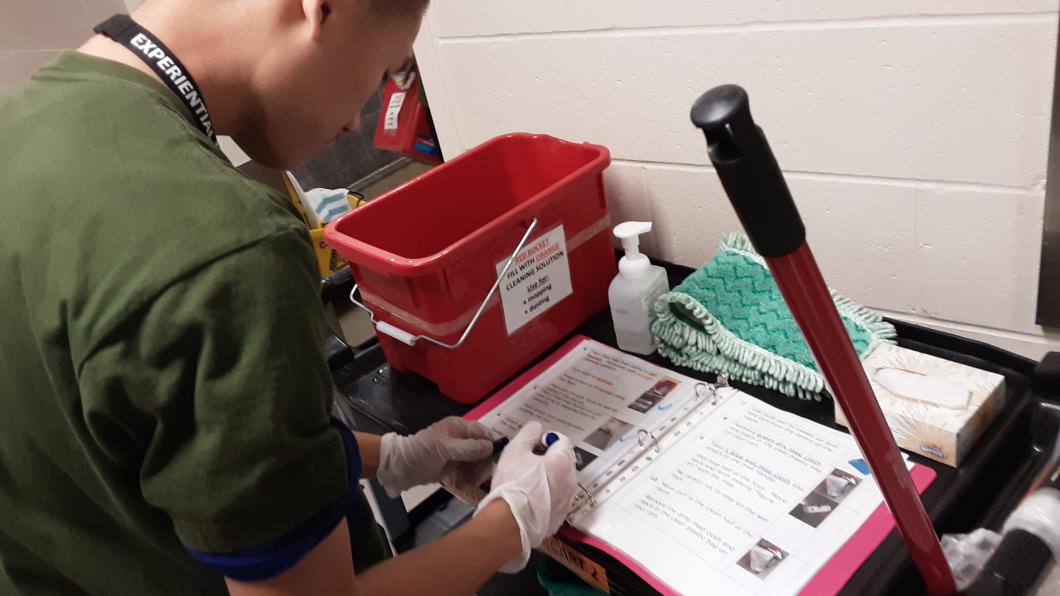 Story
Project SEARCH: Getting students workforce ready
Project SEARCH is a 10-month school-to-work transition program for youth with developmental disabilities in their final year of high school.  Project SEARCH helps students develop competitive, transferable skills required for entry-level employment.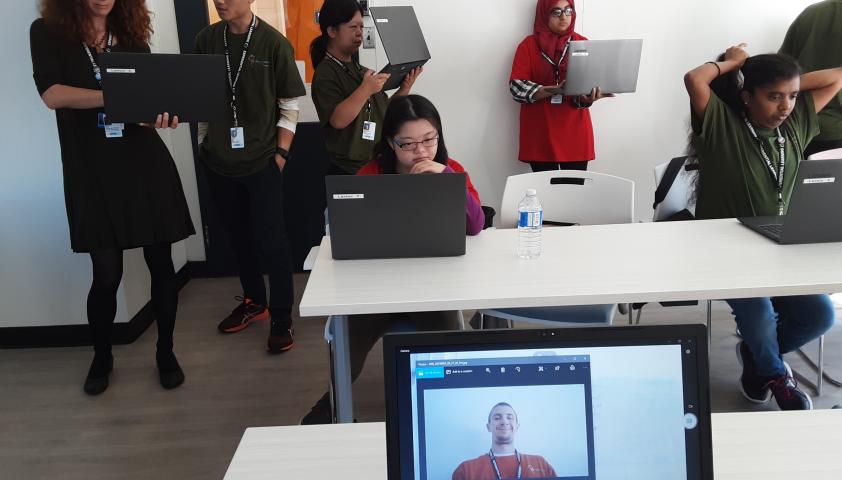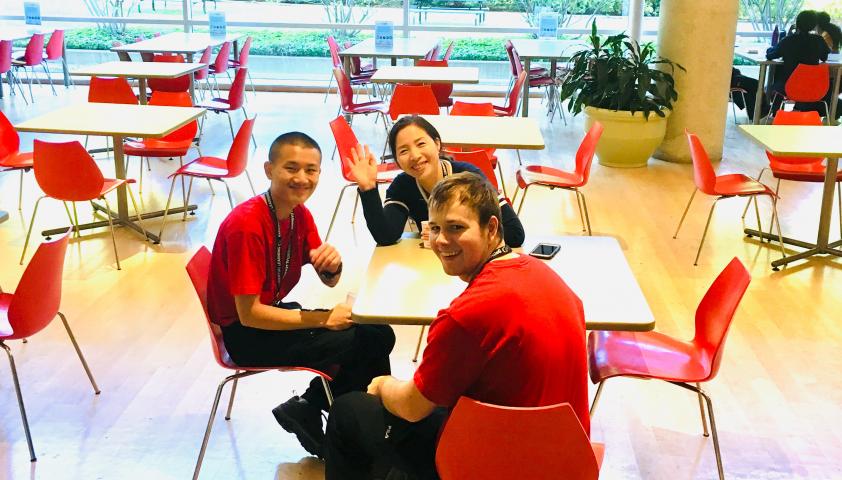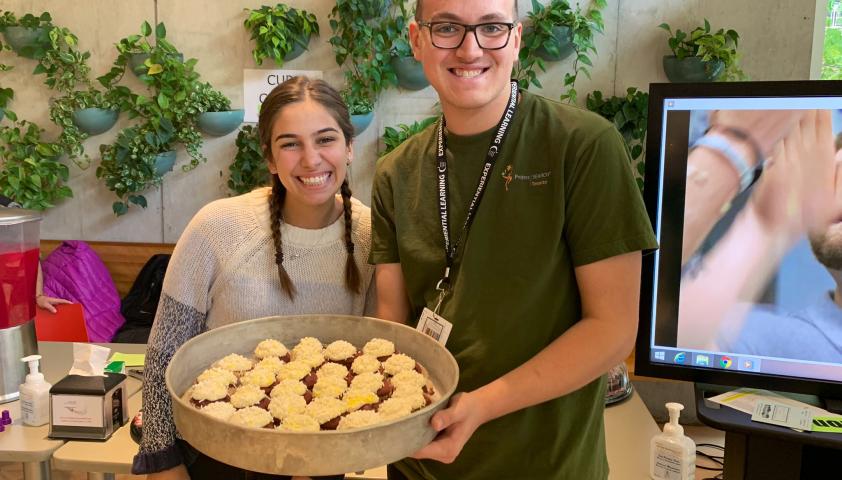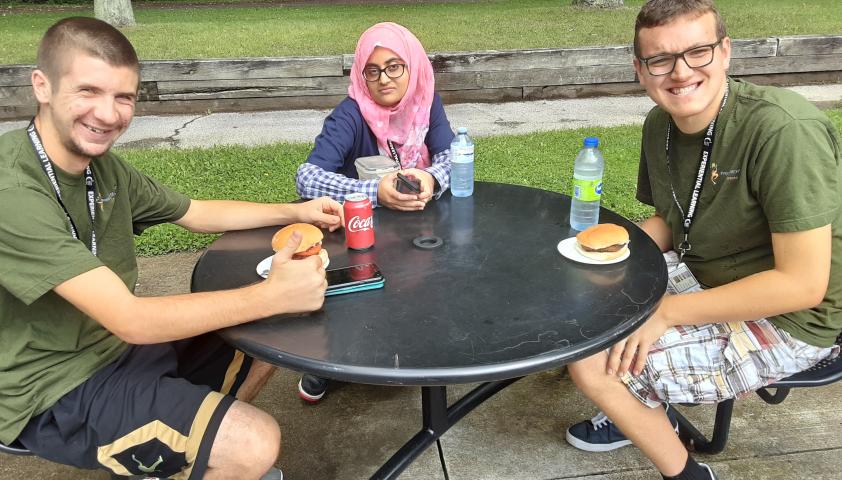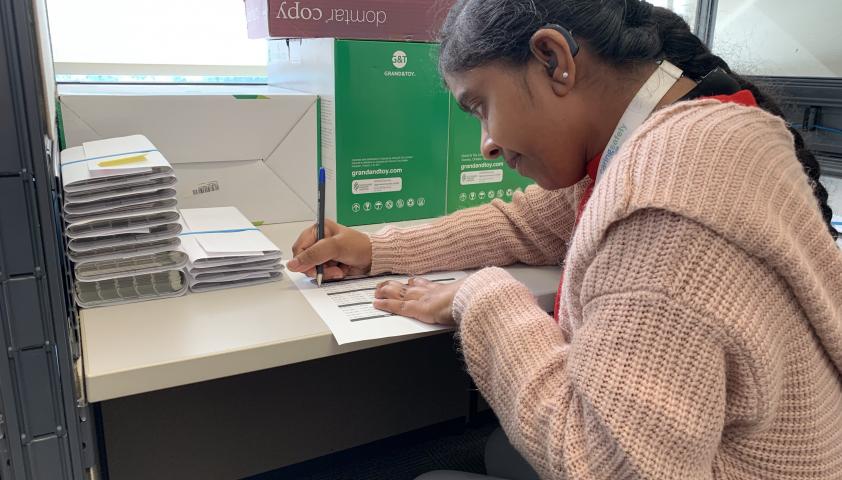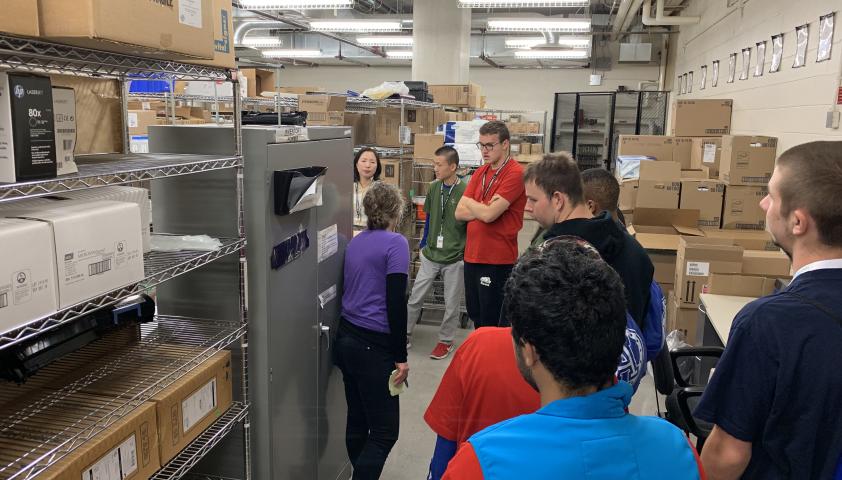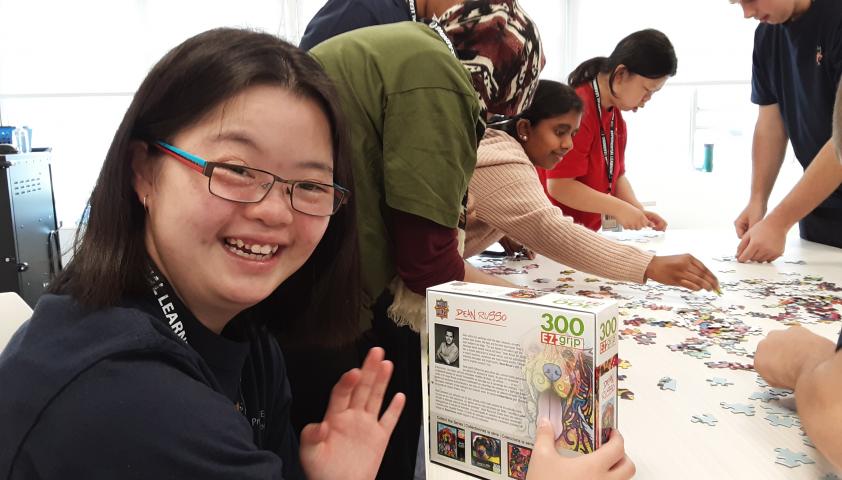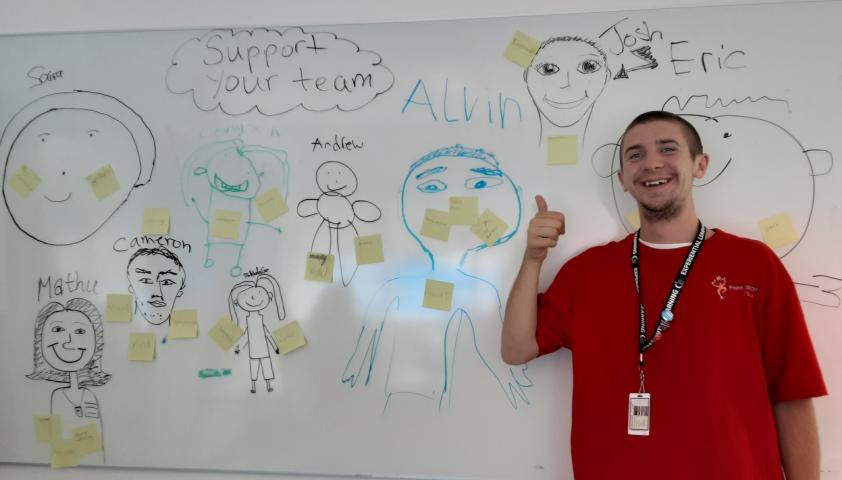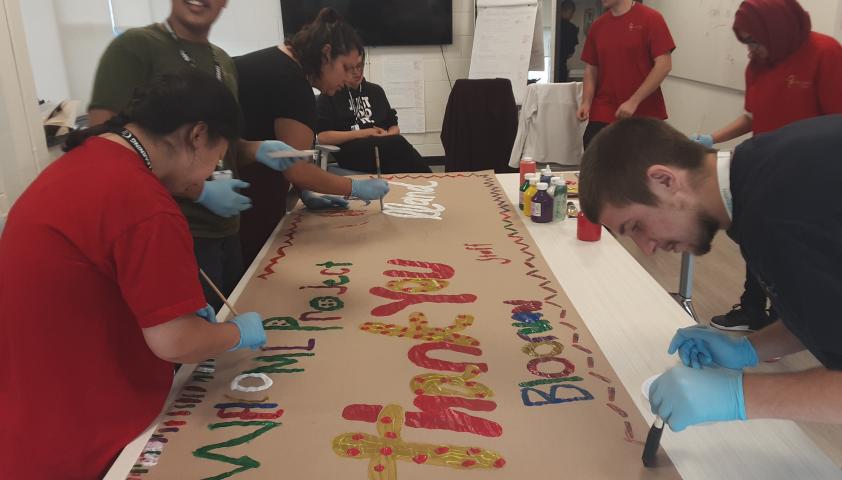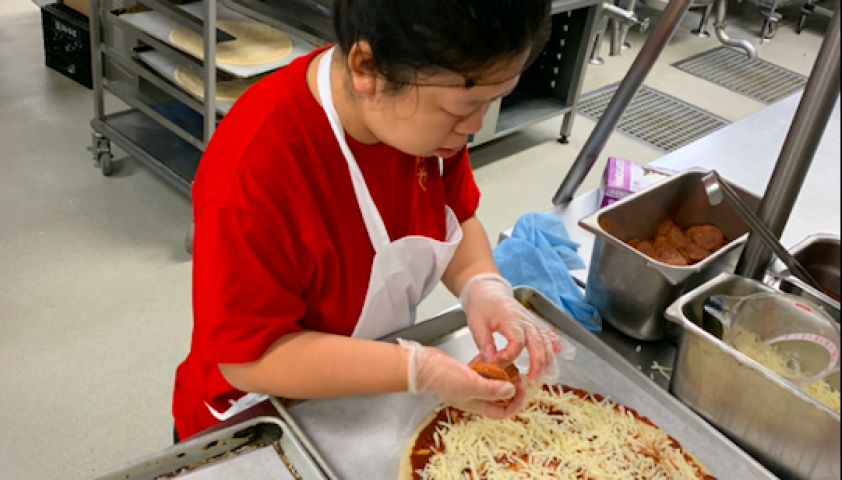 "When students with significant intellectual disabilities graduate high school there may be a really big gap between entry level employment and their skill set," says Lisa Cunha de Freitas, the Project SEARCH Toronto Teacher.  "This program is a perfect bridge."
The program was started in 1996 by the Cincinnati Children's Hospital in an effort to be an inclusive employer of the young people it served. Since its inception, the program has more than 600 sites worldwide, with the Toronto location connected to the Toronto District School Board (TDSB), UHN Toronto Rehab, the Ontario Disability Employment Network, Community Living Toronto, and United Way Greater Toronto.
This year, Project SEARCH has 10 TDSB students completing their cooperative education placements at Holland Bloorview and UHN Toronto Rehab, in various departments. Job coaching is a key component of the program's success. Two job skills developers from Community Living Toronto support the students in class and on the job.
While assigned to their placements, students also participate in hour-long class sessions based at UHN Toronto Rehab—made up of the Project SEARCH and cooperative education curricula—where they're taught about workplace culture, and appropriate social and professional skills. The program boasts a 75%+ employment rate for students post completion.
And one student, Andrew, who was a co-op student with Holland Bloorview's Foundation, where he counted coins, delivered mail, did some admin work, was offered a part-time role  as stewardship and administrative assistant on the Foundation one he's done the program. 
"I'm excited to do it," he says. "I'm excited for the experience and to work with everybody again."
And according to Lisa, this truly shows how the students are just rising to the occasion.
"We have amazing staff, team, and support through the partner organizations. The cooperation and joint leadership with all the organizations involved, that's what makes something like this happen," she says.
"It's really challenging organizations to think about the complex, systematic tasks where people who may take a little longer to learn – but over time can learn just as well – can acquire hard and soft skills.  They have capabilities beyond what people might initially think."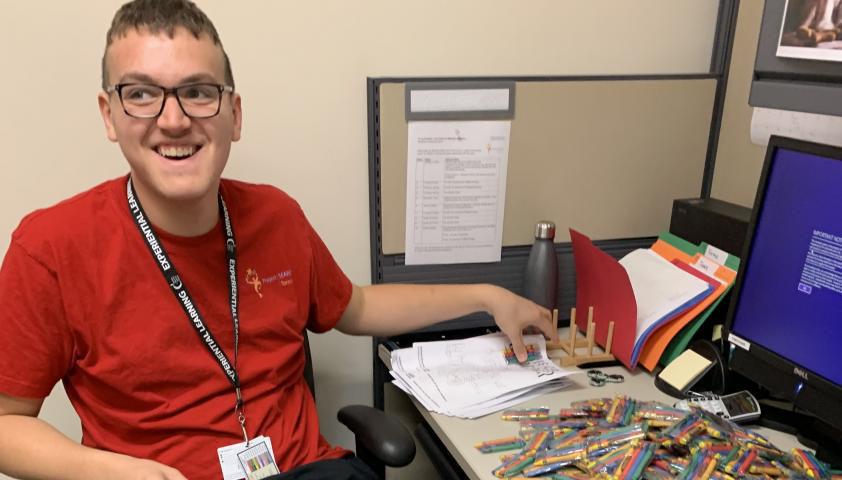 Andrew, 19

What do you do at Holland Bloorview? 
I'm working at the Holland Bloorview Foundation. I'm counting coins, folding papers, delivering mail, computer work, emails, stuff like that. 
Can you tell me a little bit about Project SEARCH and what it lets you do?
It will help me get a full-time job at the end of this year. 
What do you like so far about the program? 
The environment, people, and the new opportunities. 
What's something you've learned? A new skill or a new fact? 
Apparently in an interview, it takes about eight seconds for someone to decide if they like you or not. 
Why did you decide to apply for Project SEARCH?
I thought it would be a good opportunity to get a job and meet new people.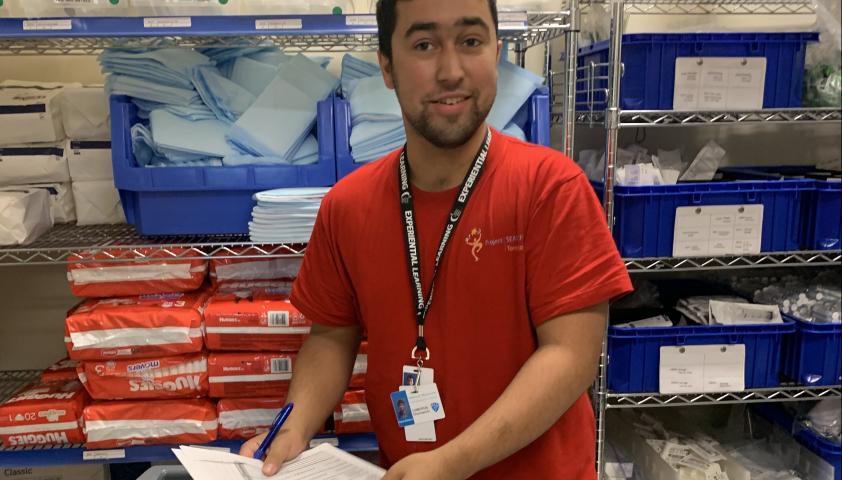 Cameron, 20
 
What do you do at Holland Bloorview?
I work in materials management. I deliver packages, stock the units, and put information in the computer system. 
What's something new that you've learned? 
Going independently to different stock rooms and checking supply quantities. I didn't know how to do it but they showed me. 
What's it like working there?
It's good. It's hard but I try my best. 
Why are programs like this important?
Because it helps you find a paid job in the future. 
What does Project SEARCH allow you to do?
Project SEARCH allows me to know what level I'm at, working at, and what I'm going to do with my abilities.
Is there a skillset you want to learn? 
I am still going to learn more about receiving stock, I'm going to learn about purchasing, and I'm becoming more and more independent.
What would your dream job be? 
I love cooking.  I know how important it is to cook food and keep food at a certain temperature for safety.  I would love to cook for the patients or clients in the hospital and deliver it.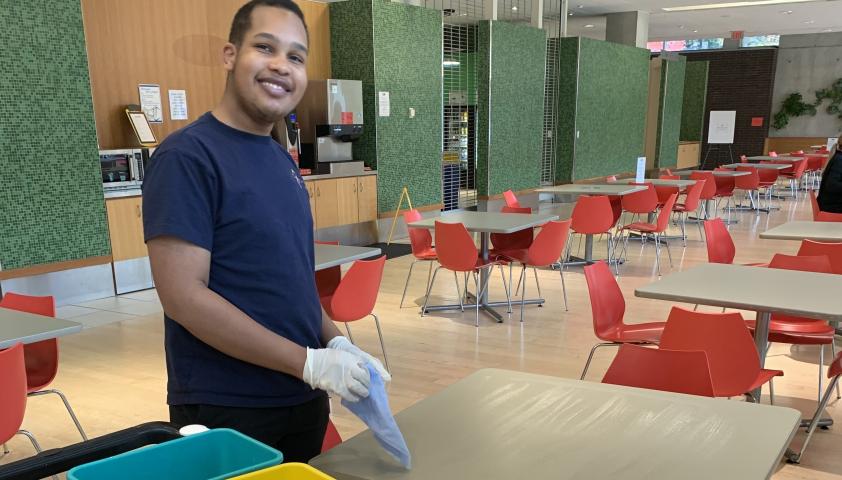 Alvin, 20

What do you like about Project SEARCH?
My teacher is helpful. She understands me for who I am, my interests, my challenges. And as far as co-ops go, sometimes I get tired when I'm working so she will help me advise my boss to accommodate me on that. She helped me a lot. 
Sometimes she'll talk to my mom. Recently she just talked to my mom about how I'm working at my placement. 
What is something you learned?
I learned to work with clients and to cope when something is a problem: to take your time and to overcome it. 
What jobs do you do?
So far I have been doing quality and safety. 
What is your dream job? 
A motivational speaker. I always think I like to understand people and how different people work. Everybody is special, everybody has needs, and nobody is perfect.
Why are programs like Project SEARCH important? 
It makes me feel opportunistic: it's a step and a huge one. You can take a big step backward, or tiny steps forward, and Project SEARCH feels like a big step forward. 
---
On top of Project SEARCH, Holland Bloorview also has a Transitions Strategy in place, which helps 16- to 26-year-olds with disabilities ease into adulthood through services and support.
These services include: the Ready to Work program, for youth ages 15 to 26 who want a summer job; personal consultations where youth meet with an occupational therapist or life skills coach to talk about their employment goals; and Youth@Work where youth complete volunteer placements and workshops at the hospital alongside a job coach.