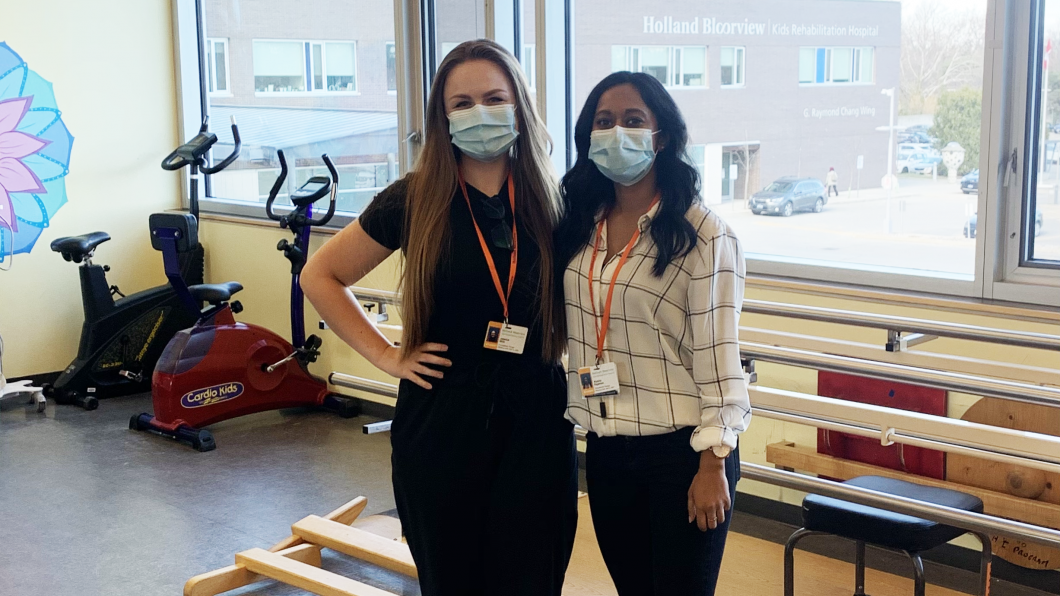 Story
Empowering the leaders of tomorrow
Holland Bloorview is breaking barriers for students through the hospital's Teaching & Learning Institute.
We believe in developing the next generation of paediatric disability healthcare workers. With that in mind, the hospital has spent years partnering with Ontario-based universities to host students participating in practicum placements. These opportunities provide students with access to state-of-the-art accessible facilities, mentorship by expert teachers, hands on experiential learning, and experiences with disability and healthcare that they can take into their futures, even far-beyond Holland Bloorview.
And one of the Teaching & Learning Institute's more unique offerings us the OnTrack Student-Led Environments (SLEs) where students get a chance to plan and execute all clinics and appointments, like the Harmony OnTrack music therapy virtual clinic for example.
We talked to four recent students to hear their personal stories and learn how their time at Holland Bloorview set them up for success in their field of paediatric study within and beyond the hospital's walls.
---
This is Jessica
Jessica was an occupational therapist (OT) student working with the Brain Injury Rehab team.

Did doing your placement at Holland Bloorview live up to your expectations?
Surpassed them. I was hopeful that I would have lots of opportunities to interact with clients of Holland Bloorview and their families. I was hopeful, despite all of the things going on with COVID, that I would still have the opportunity to check out different areas of the hospital. Which I did, whether it be shadowing other occupational therapists or arranging for phone calls to hear about their role. Holland Bloorview didn't let the pandemic hinder my learning.

What did you learn from Holland Bloorview that you would carry with you on your professional journey as an OT?
The placement really left me with a lot of the foundational skills needed for being an occupational therapist. This was my first time having my own clients in a clinical setting and it's very different working with children when you have a health objective to achieve. The main thing I will carry with me from Holland Bloorview is the strength-based perspective when working with clients. It is something that all the staff at Holland Bloorview modeled very well.

What is your fondest memory of you time with us?
In a pandemic, I was concerned that people might be stressed and that I was going to be forced to tone down my questions, but everyone was always supportive of students and willing to make students' learning a priority. My preceptor always offered me many opportunities to ask questions. Sometimes she would even stay late just to make sure that all of my learning needs were met and I really appreciated that.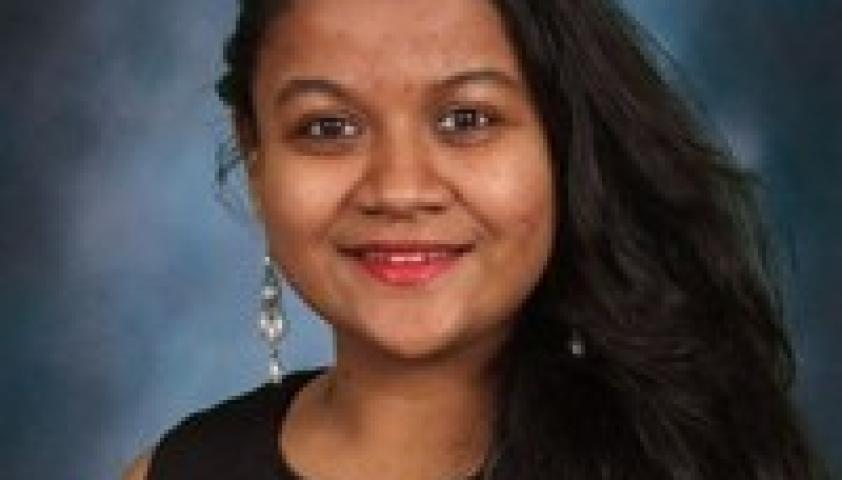 This is Samiha
Samiha was a social work student at the Communication, Learning, and Behaviour Team (Autism Program) and Neuromotor Team.
Why did you choose to do your placement at Holland Bloorview? 
My sister got diagnosed here when we immigrated to Canada 10 years ago. The social workers I met inspired me to pursue this career path. I also took the first disability course at the Factor-Inwentash School of Social Work by Professor Keith, who also worked here [at the time], and he encouraged me to continue my disability justice journey. In the class, Holland Bloorview was spoken of as an organization where folks with disabilities felt heard, and I am so eager to be a part of Holland Bloorview to continue learning and growing as a social worker at the Child Development Program moving forward.
What were some highlights of your time at Holland Bloorview?
The highlights of my internship included: learning more about resources and case management, joining the data group of the IDEA Taskforce, and running virtual Parent Support ASD groups.It was truly an amazing community of staff, family leaders, students and families, and I felt privileged to be a part of that.
What are some things that you've learned here that you'll take with you into your career?
I've learned how to be more family-centered, implement strengths-based practices, and how to better utilize interprofessional collaboration.
Would you recommend this program to other students pursuing a pediatrics-focused profession?
Absolutely.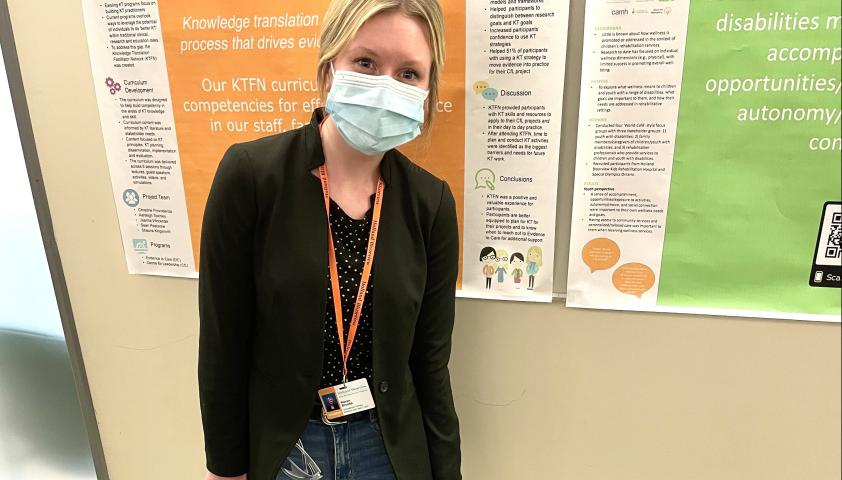 This is Raven
Raven was an occupational therapy student for the Outpatient Seating Clinic and the Spina Bifida and Spinal Cord injury unit.
What is something that you really took away from being a student at Holland Bloorview? I learned that Holland Bloorview prioritized making sure we were providing family-centered and client-centered care.
What was something that exceeded your expectations at Holland Bloorview?
I did not expect the extent of the interprofessional shadowing that I got to experience. My preceptors and all staff really prioritized our learning. Not only did I learn the different roles and perspectives, but also how those roles integrate with my profession.
What was your favourite part about working at Holland Bloorview?
I think I just loved how comfortable the setting was, it didn't seem like a hospital setting. I think Holland Bloorview has done so much to make it not feel industrial or clinical.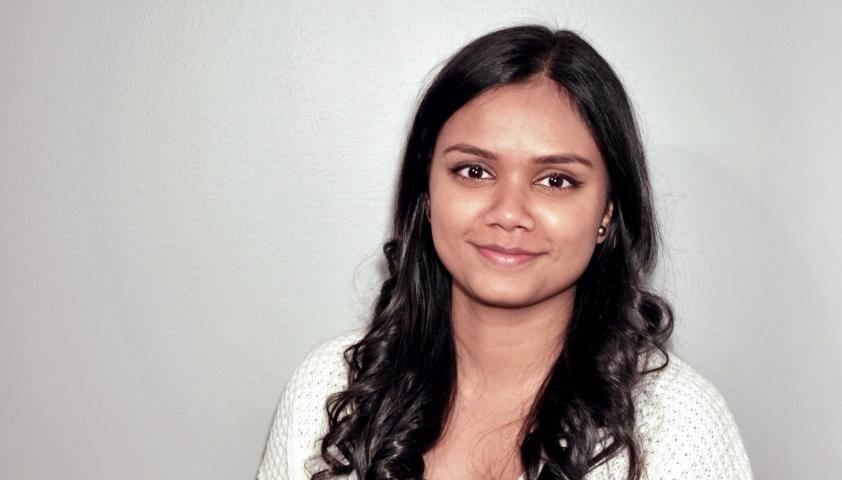 This is Samantha
Samantha was a Student Occupational Therapist working in our Student-Led Transitions Navigation Hub.

What sets Holland Bloorview's Teaching and Learning Program apart from others?
For the most part, students took the reins and led appointments with clients, but our supervisor was there whenever we needed support. We connected with clients and their families to help them identify and reach their goals for their transition-to-adulthood. These included students using solution-focused coaching to support clients and families in completing things like complex government funding forms. I've been in a traditional placement before and comparing that to the student-led environment, I can say that I feel way more confident in my abilities and competent as a future clinician. I feel like anybody who hasn't had a student-led environment placement doesn't know what they're missing out on. There should be more of these out there.

What did you like most about participating in this program?
There was a lot of peer-to-peer interaction which allowed me to work very closely with the other students that were involved in our clinic in varying capacities, such as Social Workers and Music Therapy students. This allowed for a lot of interprofessional collaboration and communication on a daily basis. It also gave me an opportunity get my hands into a bunch of other roles, explore different career paths, and learn about different divisions of the hospital.

How was your learning experience with virtual learning and appointments?
You wouldn't expect to get the level of connection and learning as you would virtual versus in person, but I was pleasantly surprised by how much I learned and the various skills I gained. I came into the placement a little worried about how virtual appointments would work, but I left knowing that I most likely learned everything that I needed to, even though it was virtual.
Call to action Text
Help support the next generation of pediatric healthcare professionals.
Donate Now