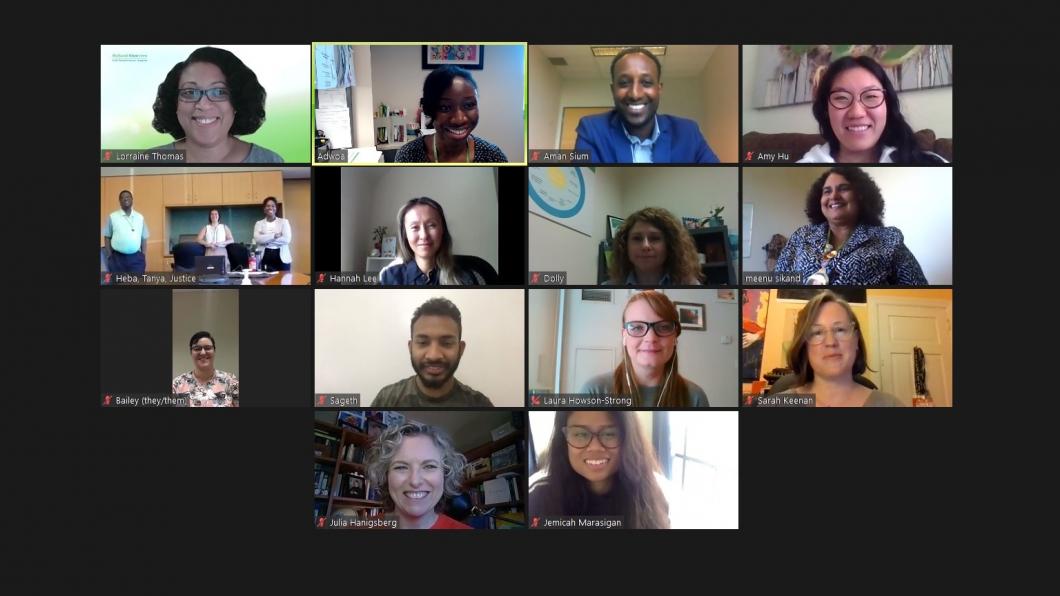 Holland Bloorview names inaugural members of Inclusion, Diversity, Equity and Accessibility Task Force
Establishing foundation for anti-racist and anti-oppression frameworks and solutions among group's objectives
Holland Bloorview Kids Rehabilitation Hospital has taken another step in promoting social justice within the organization by naming the members of the first Inclusion, Diversity, Equity and Accessibility (IDEA) Task Force. The group is composed of Holland Bloorview staff, advisors, youth and family leaders, and is co-led, as previously announced, by Meenu Sikand, executive lead, equity, diversity and inclusion, and Aman Sium, director, client and family integrated care.
The members of the IDEA Task Force are Justice Anning-Karikari, Tanya Escoffery, Shukri Farrah, Laura Howson-Strong, Amy Hu, Dilshad Kassam-Lallani, Sarah Keenan, Alifa Khan, Azadeh Kushki (advisor), Hannah Lee, Jemicah Marasigan, Dolly Menna-Dack (advisor), Fiona Moola (advisor), Sageth Ravendran, Dr. Sharon Smile (advisor), Lorraine Thomas, Bailey Valois and Logan Wong.
"This is an extremely diverse group of individuals committed to the social justice and anti-racism agenda, and more specifically they are willing and able to initiate uncomfortable conversations around race, gender identities, abilities and intersectionality," says Sikand. "I am excited to have access to their individual and collective wisdom, lived experiences and energy, which are needed to actively move forward Holland Bloorview's anti-racism work plan."
"As an organization, we know we are not where we need to be in relation to racial and social justice-seeking structures and practices. Our admission of that is only the beginning," says Sium. "By assembling this incredible group of advocates, and focusing our collective energy on some difficult work and conversations, we are making a concerted effort to do this work the right way."
The task force will be gathering social demographics data on who the hospital employs, and who is systematically missing, through the upcoming employee engagement survey. Among its other goals, it will also establish subcommittee members who will review the proposed work plan and help to prioritize actions, and reach out to different parts of the hospital via the co-chairs to share the vision, mandate and raise organizational awareness of the work ahead.
Through Sikand and Sium, the task force reports to Julia Hanigsberg, president and CEO of Holland Bloorview, and is a crucial component of the hospital's action plan to tackle racism, as outlined in its statement on anti-Black racism.