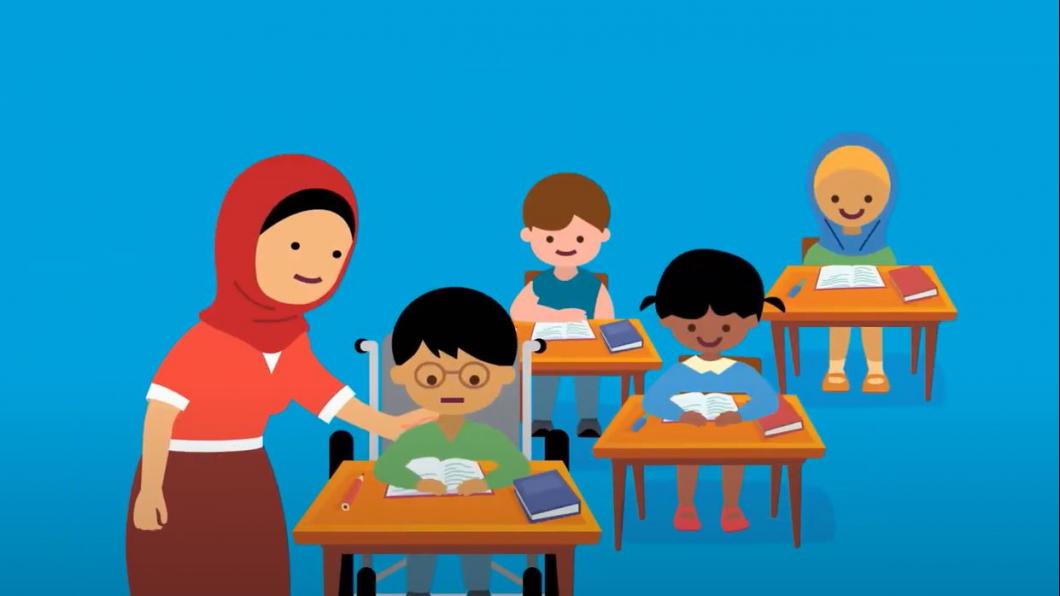 Loss of in-person school led to worsening mental health for kids during pandemic: preliminary findings
New preliminary data has found that the loss of in-school services have resulted in worse mental health outcomes for kids
"Our data shows that kids and youth need safe in-person school as well as recreational, physical and social activities," says Dr. Evdokia Anagnostou, a senior clinician scientist at Holland Bloorview Kids Rehabilitation Hospital.
"Simply put, our kids should be back in school with their teachers and peers so they can thrive."
Dr. Anagnostou is a co-author of an ongoing study launched last summer on the impact of the COVID19 pandemic on children's mental health. The study is led by The Hospital for Sick Children and POND (Province of Ontario Neurodevelopmental Network) teams including Holland Bloorview, McMaster University, Lawson Research Institute and Queen's University.
Dr. Anagnostou's finding is one part of a recent series of preliminary findings in the ongoing study. This study currently has over 2,700 participants living in Ontario, ranging in age from two to 18 years old.
Led by four research teams, each with their own area of expertise in child and youth health, the teams surveyed different participants at various points in time to gain a holistic view of how public health measures – including school closures – have played a role in negatively impacting child and youth mental health. The four research teams are: POND, the SickKids Child and Youth Psychiatry Outpatient Program, The Applied Research Group for Kids (TARGet Kids!) and Spit for Science.
Loss of in-person school had significant impact on child and youth mental health
The research team's initial findings show mental health did not improve as the school year progressed, building on their previous findings that a majority of children and youth reported worsening mental health during the initial COVID-19 lockdowns in 2020. Across participants with and without pre-pandemic mental health diagnoses, more than half of 758 children aged eight to 12 years old and 70 per cent of 520 adolescents aged 13 to 18 years old reported clinically significant depressive symptoms during the second wave (February to March 2021).
Among 1,494 participants, the researchers observed a strong association between time spent on online learning and depression and anxiety in school-age children (six to 18 years old). The more time students spent on online learning, the more symptoms of depression and anxiety they experienced.
In a separate but related study published in the Canadian Journal of Public Health on July 8, TARGet Kids! researchers found the public health measures implemented in Ontario between April 14 to July 15, 2020, were associated with a decrease in outdoor time and an increase in screen time among young children under 10 years of age. The study also found this association was stronger in females compared to males, and children aged five years old and above compared to children under the age of five.
The bottom line: Kids need school, friends and fun
The preliminary findings from the ongoing COVID-19 mental health study have not yet been peer-reviewed but the research team intends to publish a number of different articles containing the recent data.
The research team says that by sharing preliminary findings now, they hope to provide policy-makers, public health agencies and others with the information they need when considering decisions that will impact children and youth in Ontario.
"Our data overwhelmingly point to the significant and sustained mental health effects that the public health mitigation strategies and school closures have had on children, youth and their families in Ontario," says Dr. Daphne Korczak, principal investigator of the larger study and child and adolescent psychiatrist at The Hospital for Sick Children. "Kids need school, they need their friends and they need to have fun. As our focus shifts to reopening society, we must have meaningful conversations about prioritizing the needs of our children and youth."
The ongoing COVID-19 mental health study is supported by the Canadian Institutes of Health Research (CIHR), Ontario Ministry of Health, the SickKids Centre for Brain and Mental Health, the Edwin Leong Centre for Healthy Kids, the Department of Psychiatry at the University of Toronto and SickKids Foundation. In-kind support was provided by the Ontario Brain Institute.
The TARGet Kids! study was supported by Canadian Institutes of Health Research (CIHR), Fast Funding for COVID-19 Science and SickKids Foundation. The research is an initiative of TARGet Kids!, a primary care research network co-led by SickKids and St. Michael's Hospital of Unity Health Toronto.
Read full story here.