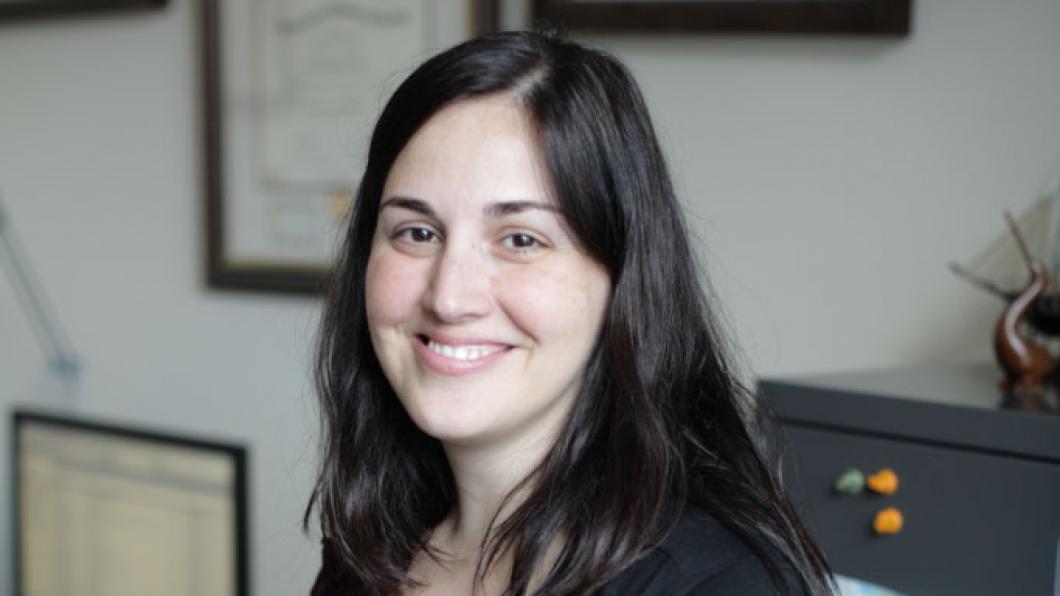 Our Kids Are Not OK
New research finds kids' mental health deteriorated during the first phase of pandemic, especially those living with autism
COVID19 public emergency measures have taken a toll on the mental health of children and teens, especially those living with autism, finds a new study by the Hospital for Sick Children (SickKids) and Holland Bloorview.
The study showed that a large majority of children and youth experienced harm to their mental health during the first wave of the pandemic. Greater stress from social isolation, including both the cancelling of important events and loss of in-person social interactions was strongly associated with mental health deterioration.
But for children and youth living with autism and their families, the mental health decline was especially acute.

"Although most children and teens experienced challenges with mental health in our study, kids with autism, intellectual disability and related conditions seemed to be particularly vulnerable when it came to irritability, hyperactivity, inattention and mood difficulties," says Dr. Evdokia Anagnostou, a senior clinician scientist at Holland Bloorview's Bloorview Research Institute, and co-investigator of the study.
The scientist, who is also co-lead of the hospital's Autism Research Centre, added that many reasons may account for this mental health decline in children and youth with autism, including kids being in a more vulnerable state to begin with and having difficulty dealing with transitions and changes. These challenges are also layered on top of difficulties with online school, loss of therapies in the community and home, not to mention loss of respite – things that can overwhelm families who are already stretched.
"Mostly worse, occasionally better"
The research team surveyed more than 1,000 parents of children two to 18 years of age. They also surveyed nearly 350 youth aged 10 to 18 years from April to June 2020 across four cohorts of children and youth in Ontario: the Province of Ontario Neurodevelopmental Network (POND) study led by Dr. Anagnostou, the Child and Youth Psychiatry Outpatient Program at SickKids, The Applied Research Group for Kids (TARGet Kids!) and Spit for Science. This unique study design enabled the researchers to survey a large sample of children and youth both with and without pre-existing mental health or neurodevelopmental disorders.
Using a questionnaire, the researchers asked parents if they noticed any of the following changes in their child: depression, anxiety, irritability, attention span, hyperactivity and obsessions/compulsions.
Across these six domains – 70.2 per cent of school-aged children (six to 18 years old) and 66.1 per cent of preschool-aged children (two to five years old) reported deterioration in at least one domain. A significant proportion of otherwise healthy school-aged children experienced deterioration in a number of mental health domains, including depression (37.6 per cent), anxiety (38.7 per cent), irritability (40.5 per cent) and attention span (40.8 per cent).
However, a smaller proportion, 19.5 per cent of school-aged children and 31.5 per cent of preschool-aged children, reported improvement in at least one domain.
"We found that overall, children were doing mostly worse, and occasionally better, compared to their pre-pandemic selves," says Dr. Daphne Korczak, child and adolescent psychiatrist at SickKids, and principal investigator of the study. "We also found that the mental health impacts of the pandemic were greater for school-aged children during the first lockdown, underscoring the importance of in-class learning and extracurricular activities for children."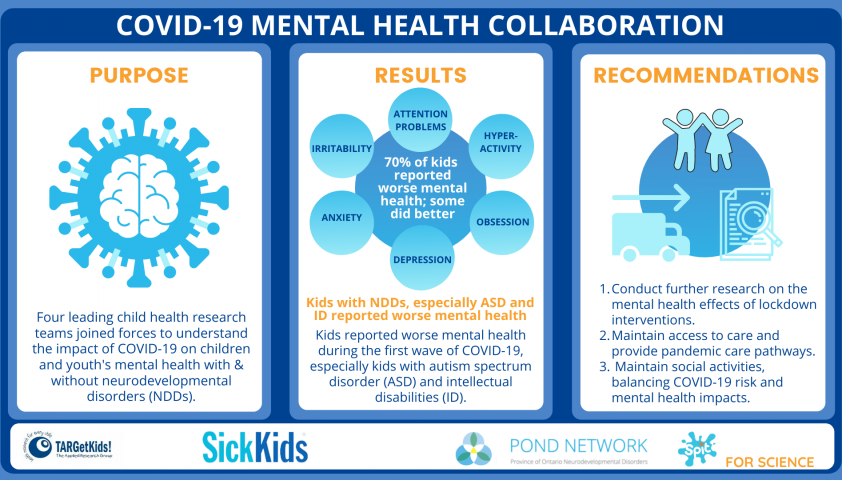 Variability among children with pre-existing mental health conditions
The study found children and youth experienced relatively similar overall mental health affects no matter their clinical history.
However, having a pre-existing psychiatric or neurodevelopmental diagnosis was associated with both improvements and deterioration in mental health. The researchers note that for some children with pre-existing conditions, the stay-at-home directives may have provided relief from sources of stress, therefore improving symptoms of anxiety or irritability. However, they say that for children with diagnoses such as ASD or ADHD, the loss of structure, consistency and familiar social interactions may have significant negative impacts on their mental health and well-being.
"Furthering our understanding of how different children are impacted by the pandemic is crucial to developing targeted interventions," says Dr. Katherine Cost, lead author of the study and Research Associate in the Department of Psychiatry. "Our study seeks to uncover these nuances by finding out which kids are being impacted, by which factors, and to what degree."
 "We need to consider providing children with autism further accommodations in in-school learning, access to therapies outside of school and ensure they have family supports," adds Dr. Anagnostou.
The researchers stressed that ensuring continuous access to mental health services will be an important mitigation strategy for all children and youth during the pandemic.
The study, Mostly Worse, Occasionally Better: Impact of COVID-19 Pandemic on the Mental Health of Canadian Children and Adolescents was published in European Child & Adolescent Psychiatry on Feb. 26.  
This research was supported by the Canadian Institutes for Health Research (CIHR), the Ontario Ministry of Health, the SickKids Centre for Brain and Mental Health, the Edwin S.H. Leong Centre for Healthy Children, the Miner's Lamp Innovation Fund in Prevention and Early Detection of Severe Mental Illness at the University of Toronto and SickKids Foundation.