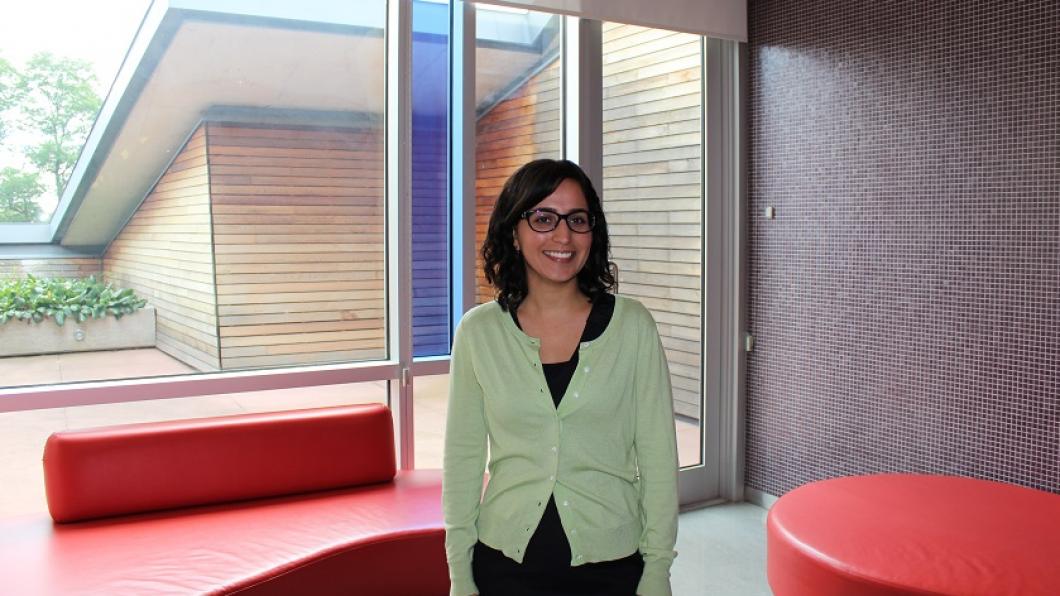 Facing kids' fears of dental visits with VR: study launch
Study will examine how technology may help kids feel more comfortable in the dentist chair
A visit to the dentist can be a terrifying experience for many kids, including kids with autism. A new study soon to be launched by Holland Bloorview's research institute hopes to help allay those fears.
Dr. Azadeh Kushki, senior scientist with the Autism Research Centre at Bloorview Research Institute, will be leading a new study funded by TD Bank Group through the TD Ready Commitment that looks at how virtual reality can help kids with autism experience a trip to the dentist without leaving the comforts of their home.
Children from Holland Bloorview Kids Rehabilitation Hospital's out-patient dental clinic will be recruited for the study to play with an interactive video of a dental office simulation. This video was developed by Shaftsbury XR in partnership with Holland Bloorview and McGill University, and funded by Autism Speaks Canada. 
Thanks to a donation by Samsung Canada, some 130 anticipated children in the study will each receive a tablet pre-loaded with the interactive video one week prior to their actual dental visit. During this time, they can explore the virtual dental office to get a 360-degree view of everything they would see as if they were actually sitting in a dentist chair.
 The researchers will then examine how engaging with the interactive video affects the children's anxiety levels.
"Dental appointments can be a difficult experience for many kids and their families," says Dr. Kushki. "The goal of this study is to learn if virtual reality technology can help change that."
Adds Dr. Molly Friedman, a pediatric dentist and co-director of the Dental Resident Program: "This tool will better prepare clients for their dental visit and allow more to be accomplished in fewer appointments, ultimately reducing the burden and stress on clients and families."
The research team plans to finish collecting their data by the end of the year.
Related stories:
TD gift puts high-tech supports in the hands of kids with autism
Research and Safety Go Hand-in-Hand

Note: all research studies conducted at Holland Bloorview's Bloorview Research Institute during the pandemic follows the latest public health guidelines to ensure the safety of all research participants and their families. Learn more to find out how Holland Bloorview is keeping clients and families safe during their research and clinical visits.
*Photo of Dr. Azadeh Kushki, senior scientist at Holland Bloorview's Autism Research Centre, was taken before the COVID19 pandemic.