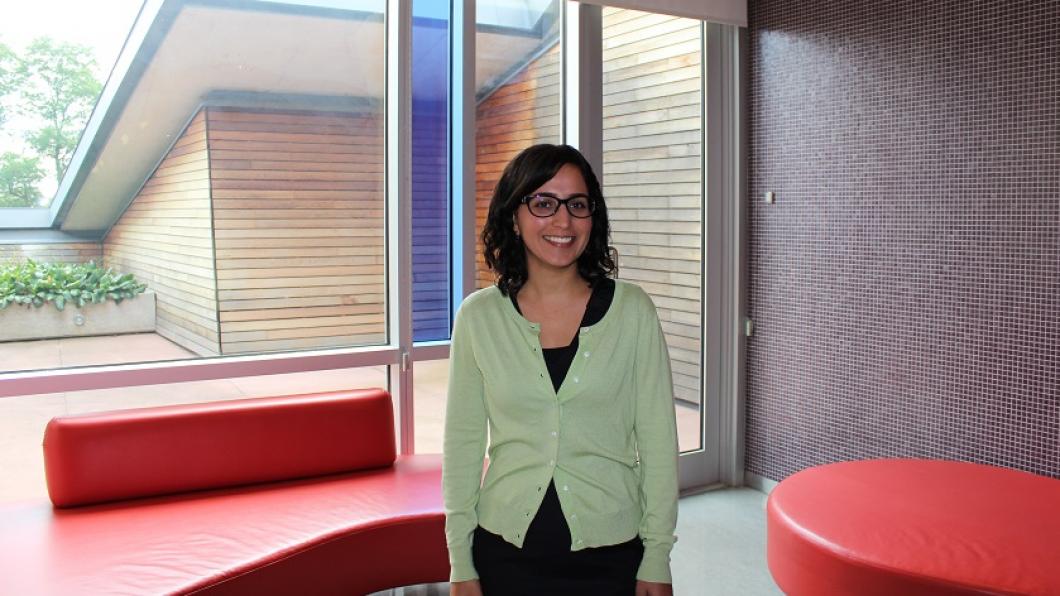 Empowering kids with autism with the help of wearable tech
Researchers bring technology from the lab to the real world to help kids with autism and their families track and manage challenging behaviours
Anxiety can have a negative impact on a child's physical and mental health. This is particularly true for many children with autism for whom anxiety can limit participation in everyday activities.
Enter Anxiety Meter, a new wearable technology tool developed by Dr. Azadeh Kushki and her research team at Bloorview Research Institute's (BRI) Autism Research Centre (ARC). The technology can track changes in a person's emotional arousal, such as anxiety levels, using their heart rate that is measured by smart watches and fitness trackers. The information is then displayed to the child and/or caregivers to help deescalate arousal levels.
Now, thanks to a new three-year CIHR (Canadian Institutes for Health Research) grant, Dr. Kushki and her team can continue her work.
"This technology can help caregivers and educators recognize early signs of emotion escalation so that calming strategies can be used in a timely manner," says Dr. Kushki, who is the principal investigator on the study.
Over the past seven years, the research team has been developing and testing the Anxiety Meter in a lab setting. Now, she, along with members of her team, is researching how to bring this technology to help children in real-world settings. 
To accomplish this, the project's goal is two-fold: 1) to partner with families, caregivers, and educators to design the Anxiety Meter for clinical and educational settings, and 2) improve the accuracy of the technology for detecting challenging behaviours related to emotional arousal in real-life settings.
"This new technology holds a great deal of promise for children who experience behavioural challenges related to elevated emotional arousal. We hope that this technology will empower children with autism and their caregivers and educators to better manage their anxiety," says Sharon Wong, one of the study's co-investigators and director of commercialization at the BRI.
The Anxiety Meter has been integrated into a commercially available app developed by Awake Labs, a Canadian tech company that enables people living with disabilities manage stress through wearable technology. The product is now available for use by adults living with intellectual and developmental disabilities.   In addition, the Anxiety Meter has also been accepted into UTEST, a start-up innovator incubator created in partnership by the University of Toronto Connaught Fund and the Toronto Innovation Acceleration Partners (TIAP).
The study's co-investigators are Dr. Jessica Brian, co-lead of ARC and clinician investigator, Dr. Suneeta Monga, associate psychiatrist-in-chief at the Hospital for Sick Children, Dr. Melanie Penner, clinician investigator; and Sharon Wong, director of commercialization.