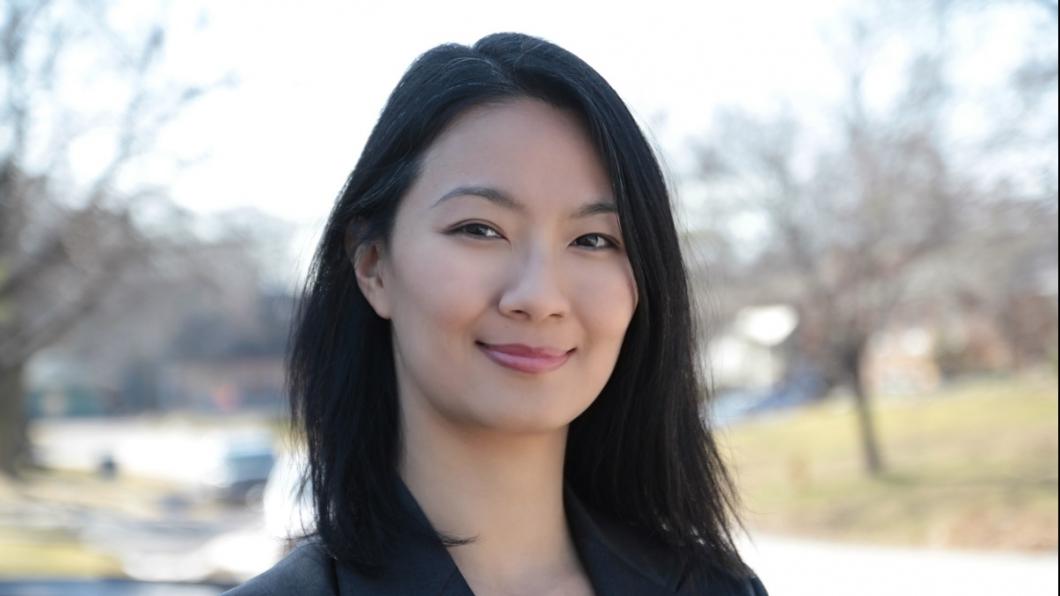 Holland Bloorview welcomes new Director of Commercialization, Sharon Wong
Holland Bloorview is thrilled to welcome Sharon Wong as the new director of commercialization, working in a unique, collaborative position between Holland Bloorview's foundation and research institute. She will begin her role on July 24, 2017.
Holland Bloorview's research institute is poised to lead the world in childhood disability research. Bold and creative, BRI scientists push the boundaries to find solutions for families. The needs are huge—there are approximately 200,000 children with disabilities in Ontario alone and millions worldwide. Over the next few years, the institute will be expanding to accommodate more talent, space, facilities, and state-of-the-art equipment. With the onboarding of Ms. Wong, it is already on its way to propelling a culture of innovation and a future of No Boundaries for children, youth, and their families.
The role of the director of commercialization will heavily involve integrating technology transfer across the hospital, providing commercialization consultation, and business development expertise. Their knowledge will be integral for supporting Holland Bloorview with establishing new partnerships with industry to transfer ideas into useful products that will provide a new revenue stream for Holland Bloorview and benefit clients, family, and the broader community.
Hear it from her:
Q1: What drove your interest in Holland Bloorview?
Wong: Holland Bloorview's values and mission of creating a tangible and positive impact in research, education, and clinical care, resonates deeply with my personal values and desire to be a positive contributor.
I'm extremely impressed with everyone I've spoken to at Holland Bloorview. Not only are its leadership a highly accomplished and intelligent team, but is also humble and a true reflection of the organization's values. I'm looking forward to working with such brilliant people from a wide range of disciplines who are truly making a difference.
I enjoy seeing things through to the end and am looking forward to supporting and advising inventors from ideation to market. I'm also excited for the opportunity to interact with all kinds of stakeholders from scientists, to business partners, to legal counsel, and patients and families. It will be rewarding to see the big picture and the impact that we can all have.
Q2: What impact do you envision coming from commercializing the research and technology at Holland Bloorview?
Wong: Commercializing the work of Holland Bloorview scientists and researchers is crucial for improving the quality of life of patients and their caregivers by making life-changing inventions accessible. The work that is done here is incredible and transformative, and my hope is to continue to attract top minds, promote innovation, and garner national and international recognition for the hospital and its research institute.
Q3: How do you see health care organizations making an impact across Canada and the world?
Wong: I believe that health care organizations can make the biggest impact by emphasizing research and innovation within their institutions. By translating and transferring their knowledge to other researchers, health care teams, and patients and caregivers, they can help create a more informed, cooperative, and empowered community.
Holland Bloorview is a terrific example of this in that it not only provides exceptional clinical care, but is also a leader in research, innovation, and education. This gives it the unique opportunity to create an efficient feedback loop with patients, health care teams, and researchers – while always serving as a strong advocate for its clients and families.
Q4: In your own words, describe the importance of discovering through research to create action and improve lives.
Wong: To improve lives, we need to stay curious and continue innovating. It is only through research and discovery that we can learn to apply novel ideas and identify new opportunities.
The progress we make through innovation creates an enormous ripple effect — impacting not just one patient, but everyone around them. In addition to personal impact, there's also social and economic impact to keep in mind.
Q5: What would you like people to know most about you?
Wong: I have a deep love for science and medicine, and my work must have meaning to me.
Overall, I'm excited and honoured to be working with such brilliant people in an organization that's committed to enhancing the quality of life for children and their families with a disability. I look forward to collaborating with multiple teams to progress the effort of making life-changing innovations accessible.
Biography
Sharon Wong comes from a background in health science and business; attaining a bachelor of science (B. Sc.) from McGill University, and a master of business administration (MBA) from Queen's University. She received her Project Management Professional (PMP) certification from the Project Management Institute (PMI) at the University of Toronto. Over the last 20 years, Sharon has been working in the field of science (from pharmacogenetics research to continuing medical education). She co-founded a successful digital health company called Zulimar in 2009 that is dedicated to creating digital solutions and tools to help educate health care providers based on the latest evidence and guidelines, and provide clinical-decision support through delivery of tailored recommendations.