Persistent symptoms services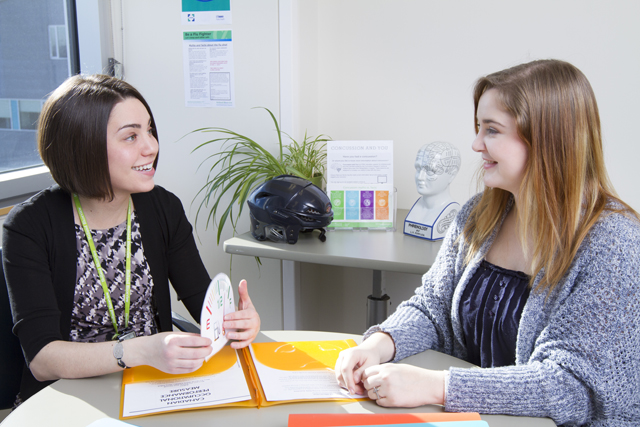 Holland Bloorview has the largest multidisciplinary pediatric persistent symptoms clinic in Ontario. We offer clinical consultation services for children and youth with persistent concussion symptoms. If symptoms persist for 4 weeks, and your child is unable to return to full workload at school or unable to return to sports, a physician may refer them to our concussion services for consultation. Please have your doctor complete our physician referral form. All of these services are covered by OHIP, and may include:
Medical follow up with a physician who is an expert brain injury
Neuropsychology
Occupational therapy
Physiotherapy
Social work
Services are individualized and depend on you and your child's goals and priorities.
Eligibility for persistent symptoms services
To be eligible for our clinical services, you must:
Have a diagnosis of a concussion
Be between the ages of 3 months and 18 years
Be referred by a physician
Be 4 weeks post-concussion with persistent concussion symptoms and unable to return to school or sports
Be willing to participate in setting goals with the support of the rehab team
Live in the Toronto area
Have family members willing to become involved in the therapy process
For more information view program criteria here.