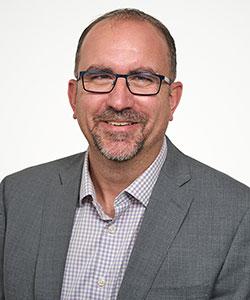 Deryk Beal, PhD, Reg. CASLPO, CCC-SLP
Senior Scientist and Chair, Research Ethics Board, Bloorview Research Institute
---
Research
Research Focus:
Dr. Deryk Beal specializes in the study of paediatric brain development and its disorders and is the principal investigator leading the CONNECT Lab. His research program aims to understand the neurobiology of developmental diversity and to innovate and evaluate new treatments for childhood brain-based disorders such as autism spectrum disorder, brain injury due to stroke or trauma, spinal cord injury and persistent pain. To accomplish these aims, researchers in the CONNECT Lab use tools such as magnetic resonance imaging (MRI), electroencephalography (EEG), transcranial electrical stimulation (tES) and transcranial magnetic stimulation (TMS). Dr. Beal partners with health-care practitioners, researchers, clients and their families for the purpose of accelerating our understanding of the best rehabilitation practices for the developing brain. Please see the CONNECT Lab research page for current and upcoming projects.
Research/Trainee/Volunteer Opportunities:
Prospective postdoctoral fellows, PhD, and MSc trainees hoping to train with Dr. Beal should familiarize themselves with current CONNECT Lab projects and his published works (click on Publications) as well as the training program at the University of Toronto. Note that there are two application deadlines for doctoral and masters programs: February 1 and June 1.
Interested trainees may send an email to Dr. Beal that includes their curriculum vitae, unofficial transcripts and their reasons for wanting to train in the CONNECT Lab. Undergraduate trainees hoping to join the CONNECT Lab are encouraged to apply for a paid summer internship with Dr. Beal via the Ward Family Summer Student Research Program.
Volunteer trainee opportunities are limited. However, if you are passionate about the neurobiology of language, cognitive neuroscience, neuromodulation and neurorehabilitation we would love to hear from you. Previous research experience and proficiency in computer programming languages such as Python, Matlab and R are an asset but not a requirement.
---
University Positions / Affiliations:
Assistant Professor, Department of Speech-Language Pathology, Faculty of Medicine, University of Toronto
Assistant Professor, Rehabilitation Sciences Institute, Faculty of Medicine, University of Toronto
Affiliate Faculty Member, Institute of Biomaterials and Biomedical Engineering (IBBME), University of Toronto
https://bme.utoronto.ca/faculty-research/cross-appointed/
Assistant Professor, Collaborative Program in Neuroscience, University of Torotno
http://www.neuroscience.utoronto.ca/faculty/list/deryk_beal.htm
---
Current Projects
---
Contact Info
Contact Information:
Bloorview Research Institute
Holland Bloorview Kids Rehabilitation Hospital 
150 Kilgour Road Toronto, Ontario M4G 1R8 
Tel: 416-425-6220, extension 3582
Contact Email:
dbeal@hollandbloorview.ca