Stories, News & Events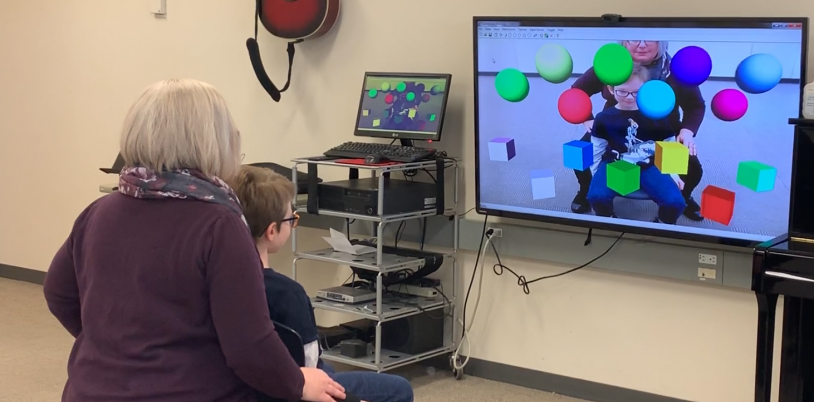 Andrea Lamont believes music is for everyone. That's why she was part of a team that helped create the Virtual Music Instrument. 
Two girls, two medical conditions, one family
In 2016, the Mills family adopted a six-year-old girl with spina bifida and kidney disease from China. This past September, they brought home a young Chinese teen with the same conditions. We talked…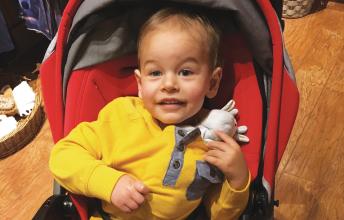 Noah's in the driver's seat now
Ivona, has watched Noah transform from a shy withdrawn baby into a happy, active, and social toddler.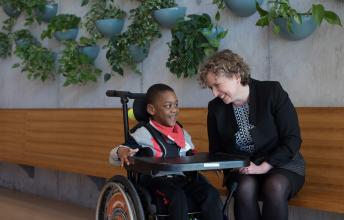 Holland Bloorview tops list for researcher intensity in listing of top 40 research hospitals
Holland Bloorview Kids Rehabilitation Hospital is ranked as one of Canada's top 40 research...
November
23
to
Family Workshop
Post-Secondary Transition Workshop
High school students and a family member learn about preparing for college or university
November
28
to
Family Event
Yoga for Caregivers
This free yoga class is for family caregivers of all levels of experience.
We want to hear from you! We value your unique knowledge and experience and welcome your input.
Join Our Mailing List
Sign up to receive helpful resources, breaking news, and special updates from Holland Bloorview.
Holland Bloorview e-newsletter