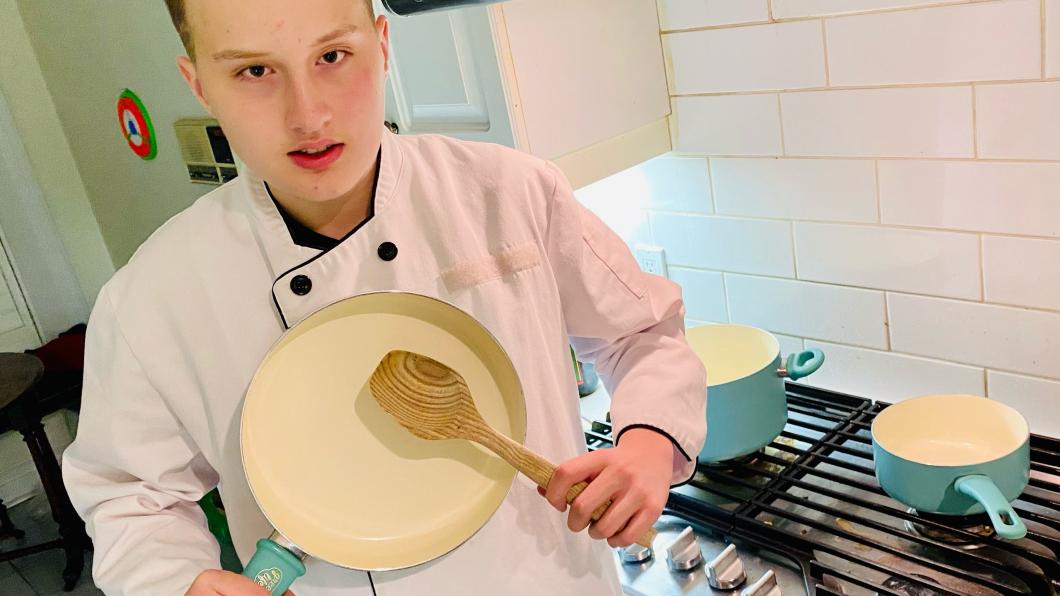 Story
What's cooking? Meet master chef Mick
As a self-proclaimed Ravenclaw, it's no surprise that Mick is already a wizard in the kitchen.
From ham in Coca Cola to some spicy enchiladas, the 14-year-old food aficionado is always cooking up a storm.
"I just wanted to start cooking to show other teens how," he says. "And also, so I can make food."
While his favourite recipe so far has involved some Nutella cookies he baked, Mick hopes to foster his talents in the kitchen on his journey to becoming a chef.
"With the pandemic he's trying to help other kids figure out how to make something for themselves if they're stuck at home," adds Mick's father, Lou.
Prior to the pandemic, Mick would spend most of his time in school or visiting Holland Bloorview for some research studies, sessions to work on his communications skills, or relax in the hospital's donor-funded Snoezelen Room—a multi-sensory space located in the hospital.
Now, he juggles both virtual and in-person classes, in between reading some of his favourite books like the Harry Potter series or listening to one of his favourite Canadian bands, Crash Adams.
And while he's waiting patiently to visit Disney World in Florida—a vacation that was postponed due to the global COVID-19 pandemic—he's excited to stay busy sharing his culinary journey on his page @mickscucina on Instagram.
 
---
Cook like Mick! Try one of his delicious recipes.
And remember, supervision by an adult is important.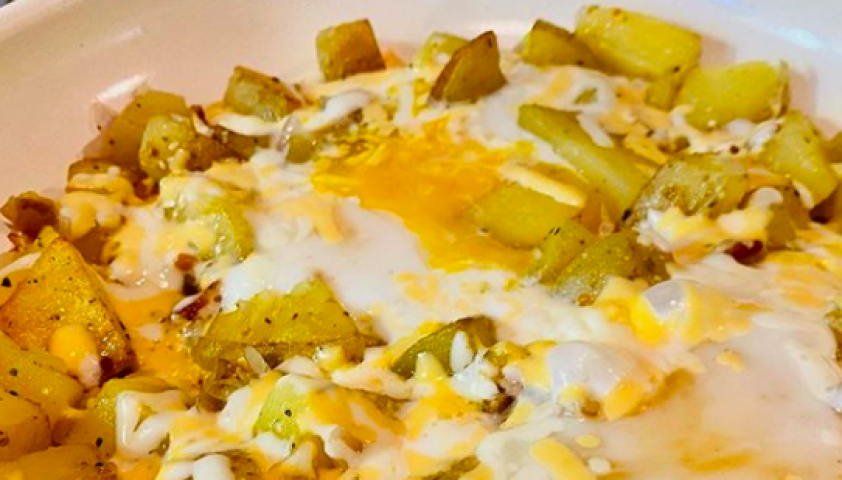 Cheesy Bacon and Egg Hash
What you'll need:
4 medium-sized potatoes, scrubbed clean and peeled
2 tablespoons olive oil or coconut oil
7 oz (200 g) diced bacon
2 scallions or spring onions trimmed and finely sliced
4 large eggs
1/4 cup shredded mozzarella or cheddar cheese
cracked pepper to season
 
What you need to do:
Dice potatoes into small 3/4-inch cubes
Heat the oil in a large cast iron skillet or pan over medium heat
Fry the potatoes in the hot oil and cook while stirring occasionally, until golden and crispy (about 20 minutes)
Add the bacon to the pan and fry while stirring occasionally for 10 minutes until crisp
Add the spring onions; stir them through and season with pepper (optional).
Using a wooden spoon or spatula, make four wells in the hash, crack an egg into each well and arrange the mozzarella around each egg
Fry until the whites are set and the eggs are cooked to your liking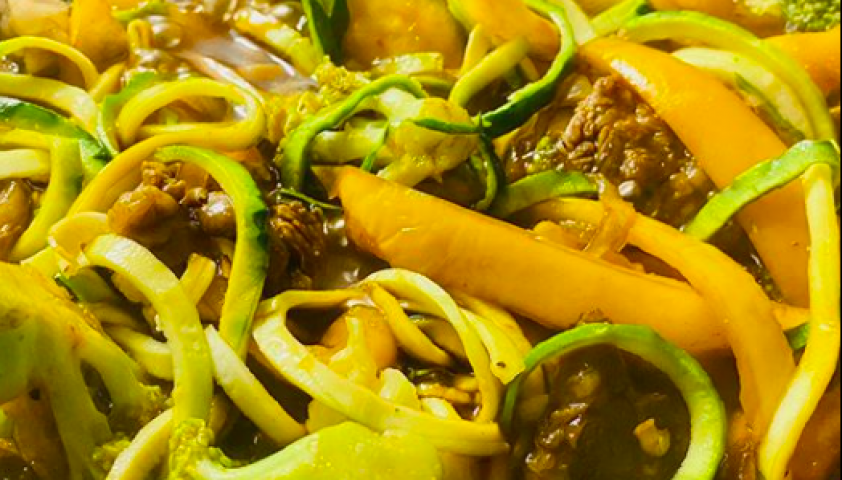 Steak Stir Fry
What you'll need:
Vegetables of your choice
1 whole, small onion
½ cup stir fry sauce
1 rib eye steak
Salt and pepper to taste

What you need to do:
Cut all your favourite veggies and set aside. Vegetables you can consider include bell peppers, carrots, broccoli, celery, and zucchini
Cut the onion and sauté in a pan
Once the onion is soft add cut up steak and cook until it's brown
Add stir fry sauce to the pan.
Add veggies stir till slightly tender and add salt pepper to taste
Serve while hot over rice or noodles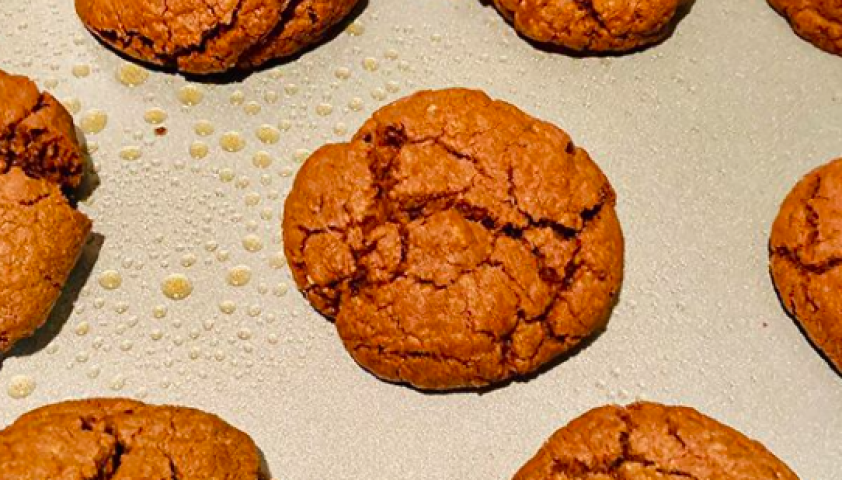 Nutella Cookies
What you'll need:
1/2 cup + 1 tbsp all-purpose flour
1 large egg
1 cup of Nutella
1 tsp baking powder
 
What you need to do:
Preheat oven to 350° F.
Line two baking sheets with parchment paper or spray a tray with cooking spray
In a large mixing bowl combine all ingredients until the batter is smooth
Roll the dough into balls (about the size of a golf ball)
Bake for 10 minutes in oven.
Cool for 10-15 minutes.
Call to action Text
Support kids like Mick as they go after their dreams!
Donate Now