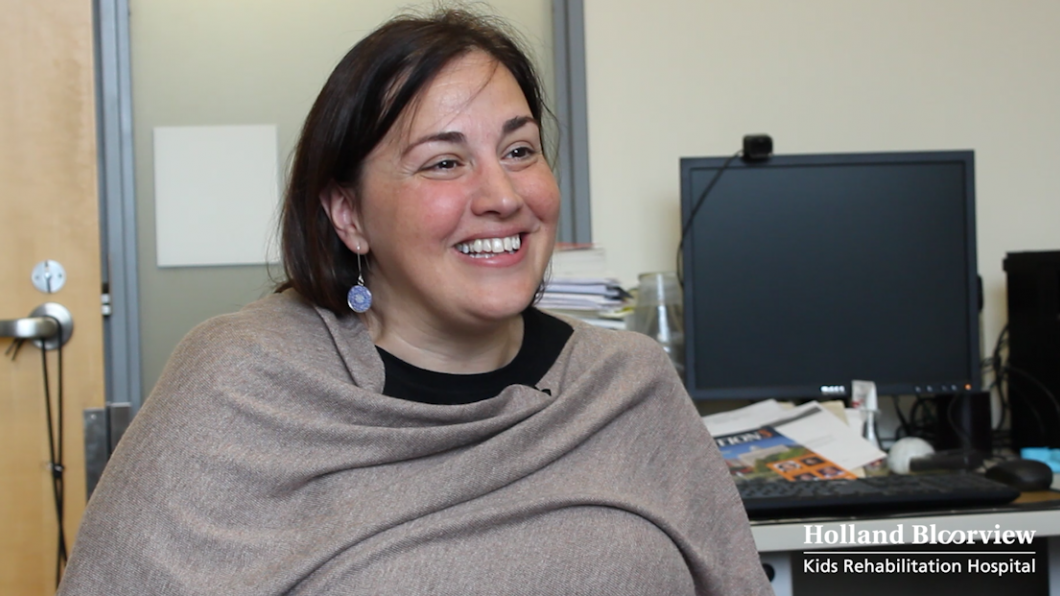 Story
First-of-its-kind MRI to enhance autism research
For the past two decades, Dr. Evdokia Anagnostou has spent her career studying the structure and function of the brain, as well as behaviour, thinking skills and health in children and adults with neurodevelopmental disorders, like autism.
Passionate about biology, neuroscience, and helping people, it's no surprise that as the assistant director of the Bloorview Research Institute and as the co-lead of the Autism Research Centre, she uses data to find new ways to help improve outcomes and quality of life for kids and families.
"Kids with autism may have some challenges with socializing and repetitive behaviours. They also have special gifts, like being detail-oriented, some are really good at math, music, or the arts," she says.
"What I am trying to understand is how their brain and body are different and which differences may cause distress or dysfunction so that we come up with solutions, that are tailored specifically to them, to make life easier and allow people to reach their full potential."
Now, thanks to Holland Bloorview's newest research MRI, her and her team can work more on discovering those answers. This new MRI is the first immersive, customizable, child-friendly, and fully-accessible research MRI in Canada.
An MRI, which stands for magnetic resonance imaging, is a large magnet that requires users to lie inside a large "doughnut" to have the inside of their bodies scanned.
And, for Dr. Anagnostou, she hopes the newest addition will help her and her team uncover even more about the many ways the brain is formed and how it functions in kids who have developmental disabilities, in order to provide individualized therapy and solutions.
"We have already started learning about the brains of kids who have these types of [neurological] differences, but we have to send them to other hospitals in other locations to get their scans done, where there may not be as much expertise in developmental differences" she says.
"So, I'm extremely excited to have the machine in-house where we have a lot of expertise on how to properly accommodate and facilitate kids with [disabilities] and make the participation in imaging research a pleasant and meaningful experience for them."
For many kids, an MRI scan can be both daunting and terrifying. But with Holland Bloorview's newest MRI suite, Dr. Anagnostou believes kids and families will feel optimal comfort before, during, and after each scan.
The suite is decorated with child-involved artwork, has a transparent door for parents to be able to see their child, bright, calming colours, and has accessible tables and chairs. And, to make the scanning process even easier for kids, one of its great features, according to Dr. Anagnostou, is the suite's ability to customize the environment through projecting digital images of the child's choosing throughout the process.
In the near future, kids will have the chance to choose between getting scanned "under the sea" or "in outer space."
Call to action Text
Support disability research today.
Donate Now