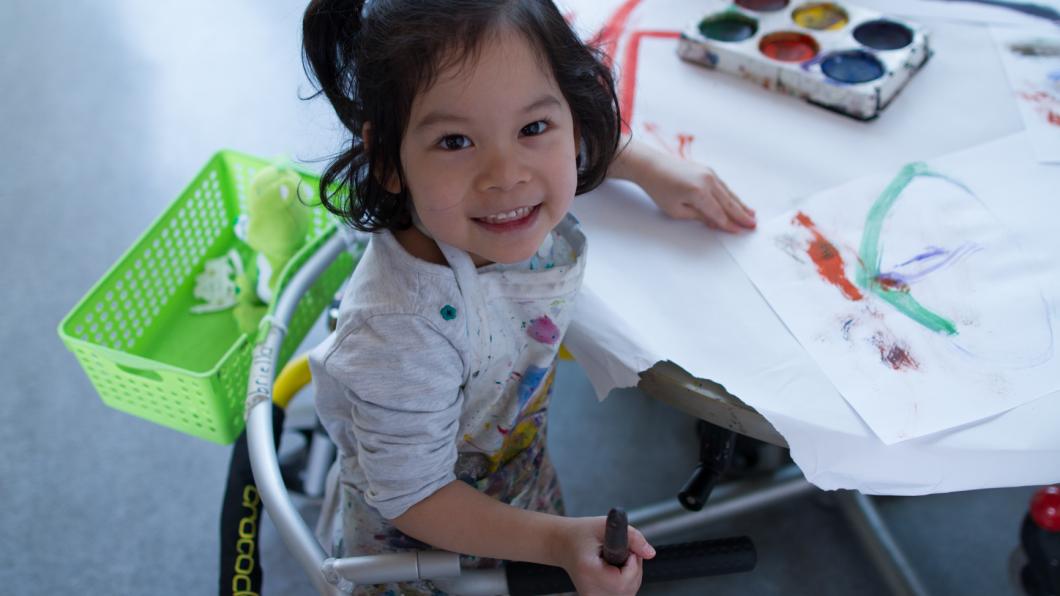 Story
A mother's wish
What's your biggest wish? Is it to travel or find a new job? Maybe you're hoping for some extra time for yourself or a more comfortable life for your family.
My greatest wish is to see my daughter, Gabbie, become a confident and independent young woman. It's a wish all parents share, but as a parent of a child with a disability, it truly is what I want more than anything else in the world.
It was just a few years ago that my wish was that Gabbie simply come home from the hospital. She was born premature at 27 weeks. She spent her first two months in intensive care in hospital. As you can imagine, those months were almost unbearable.
You see, Gabbie was diagnosed with cerebral palsy. It's scary when you don't know what the future will look like. You have so many questions and fears. As a new mom, I was afraid.
A hospital that instills hope
But thanks to Holland Bloorview, Gabbie and I are facing the future with optimism and hope. As you know, Holland Bloorview is so much more than a hospital. It's a community of doctors, nurses, parents, donors and volunteers who motivate us, inspire us and help us believe in ourselves every day.
Gabbie's cerebral palsy affects her motor skills. It takes her longer to learn and do things like pick up a paint brush or kick a ball. These simple activities that most kids take for granted are harder for Gabbie – but not impossible.
Thrilled with therapy
Gabbie is now six years old. She sees physiotherapists, a developmental pediatrician and occupational therapists. Her progress has been remarkable. You should see how much stronger and more mobile she's become!
Still, there are days I get discouraged and I worry that I'm not doing enough for Gabbie. But when she's eager to show me something new, she reminds me of the progress we've made. I see her self-confidence growing.
We're a fundraising family!
Holland Bloorview has given us so much, we wanted to give back. I volunteer as a Family Leader, helping other families adjust to childhood disability. I also share my experiences as a parent on a research committee. Gabbie even donated her sixth birthday money this year to help other kids at Holland Bloorview. I was so proud of her.
Gabbie still has a long journey ahead. And I know there will be challenges and setbacks. But those are overshadowed by what Holland Bloorview has given us. Its exceptional care, programs and compassionate staff have made the future worth celebrating.