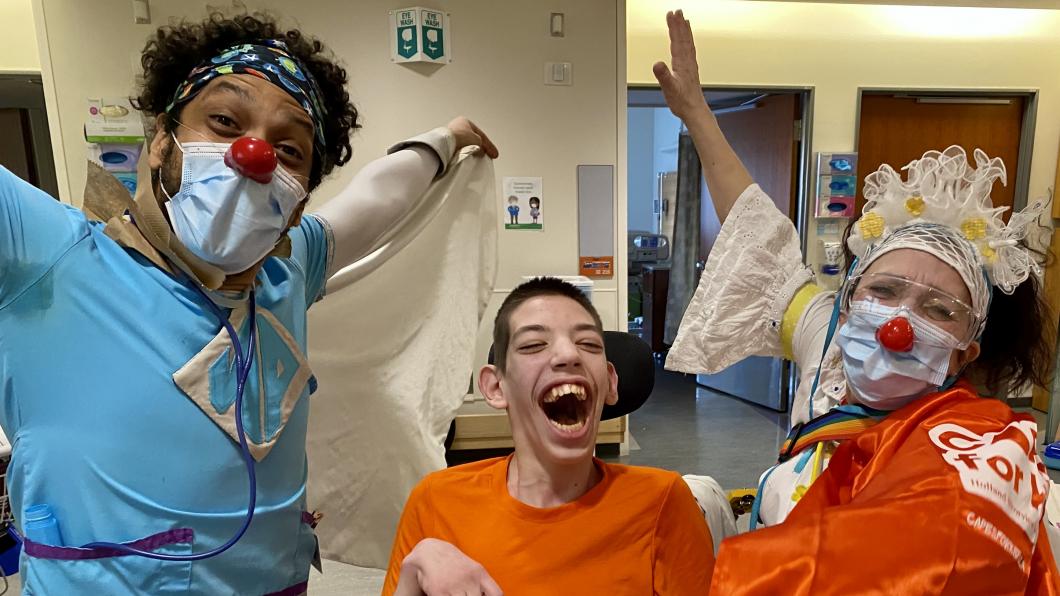 Story
Helping Matthew find his spark
For Matthew's mom, Julie, capturing him in one sentence is simple.
"He is the happiest boy on the planet," she says.  
Matthew loves listening to the musical artist Blippi, playing Super Mario Kart, making popcorn, spending time with his older brother and sister, and walking his dog Heidi. And at just 13-years-old Matthew is also on track to take on the world—and in his world that means on train tracks.
"He just wants to be a train conductor with his dad," she says. "That's all he has ever said, and he talks about it all the time."
It's leaps and bounds from when Matthew was just a baby.
When he was just a year old, he was diagnosed with spastic quadriplegic cerebral palsy—which affects all four of his limbs.
 "He was four when he first began to use his power wheelchair. And when he was diagnosed, his prognosis was bleak, so we never expected any independence from him," she says. "For him, to be able to drive a wheelchair was big."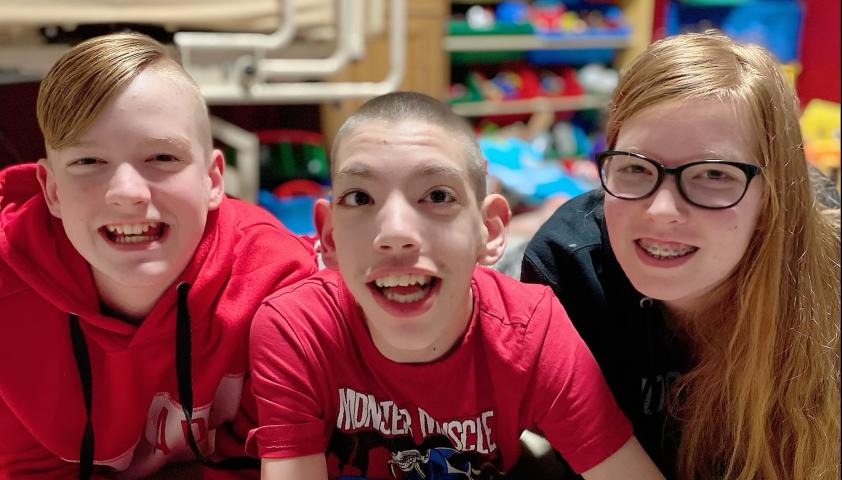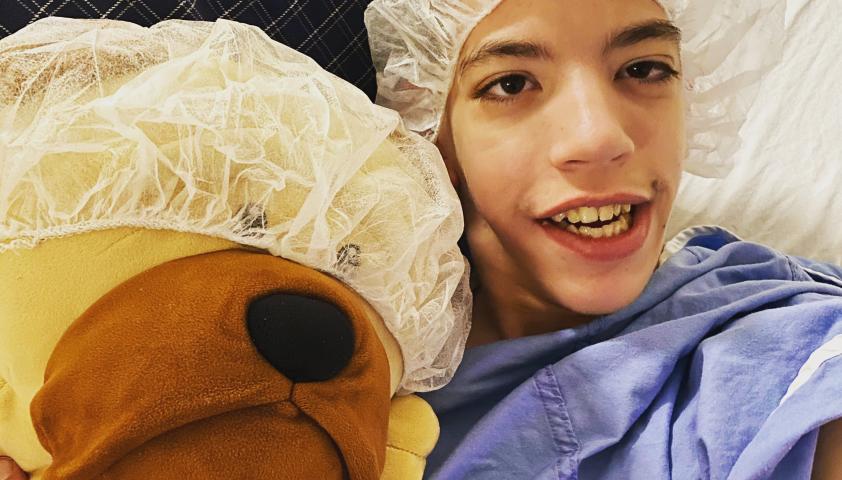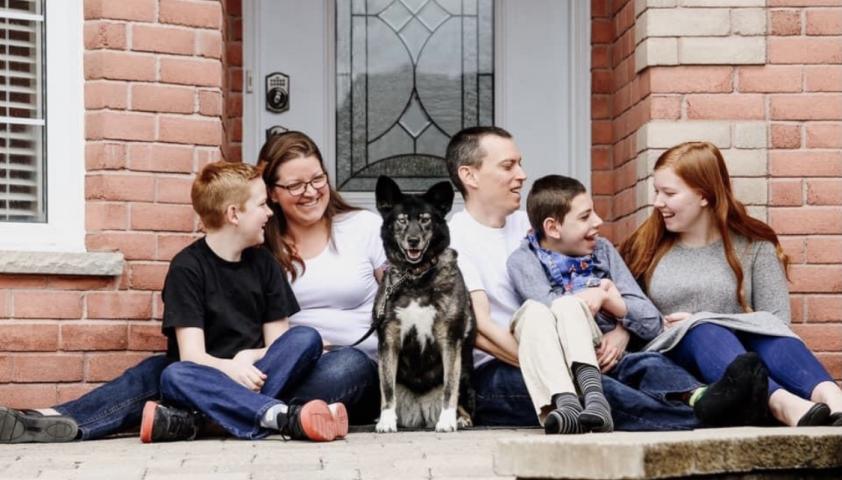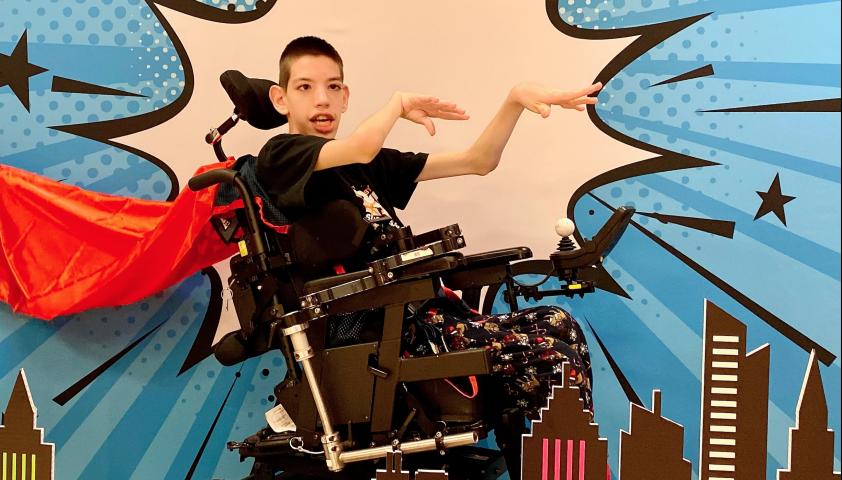 However, around 2018, Matthew was diagnosed with scoliosis that rapidly got worse. He had spinal fusion surgery and was admitted to Holland Bloorview as part of his rehabilitation journey. There, he received physiotherapy and occupational therapy, like therapeutic recreation and music therapy.
"The very first day that he went to therapeutic recreation, he was so excited. I felt like that first night there, I got my boy back," says Julie. "That moment, right then and there, was when he found his spark again." 
Holland Bloorview's therapeutic clowns were also a great source of joy for Matthew during his stay. While Matthew is non-verbal, and uses a Vantage Lite communication device, Julie adds that whenever he meets someone new, he always talks about the clowns.
At the hospital, Julie and Matthew didn't just find programs and care: they also found a family.  
"I feel like we're part of a special village. [It has been] extremely challenging, but it has also brought out a community that we wouldn't have otherwise known. We wouldn't be involved in their lives, and they wouldn't be involved in ours," she says.
"It has changed our lives to be involved in a place where Matthew is just Matthew. He isn't Matthew who's in the cerebral palsy class. It is something that I don't know if we could ever find anywhere else," she says.
Call to action Text
Support other kids like Matthew in finding their spark.
Donate Now