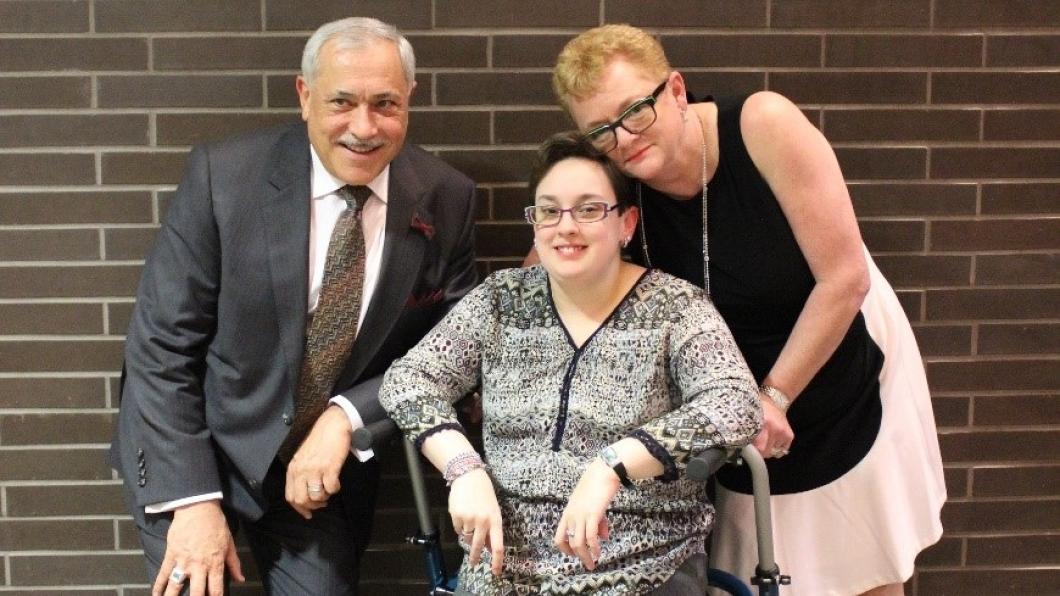 Story
Creating a world of possibilities for kids and youth with physical disabilities
When children and youth with physical disabilities have the support, care and resources they need to explore, create and grow, the possibilities are endless.
That's why David and Lynn Coriat have established The Coriat Fund for a Barrier-Free Future. The fund will help eliminate barriers to participation for kids and youth with physical disabilities. In addition to the $5 million commitment from the Coriats, support from Richard Pilosof, Andy Pringle and RP Investment Advisors LP, The Slaight Family Foundation, BloombergSen, Gluskin Sheff & Associates Inc., La Fondation Emmanuelle Gattuso, Burgundy Legacy Foundation and Tony & Anne Arrell raised the fund's total to over $6,500,000.
One of the Coriats' goals is to create more opportunities for clients and families to access the programs, equipment and services they need, including on-site pro-bono legal services. With support from the Coriat fund, clients and families will also have opportunities to help build a barrier-free future for kids by co-leading innovative pilot programs alongside Holland Bloorview experts.
The fund will also help the hospital provide anti-stigma and anti-ableism outreach to schools and workplaces.
"Every child has the right to participate in society," David says. "We want to help kids reach their full potential."
Rachel, a Holland Bloorview ambassador, says access to seating equipment is life changing.
"My chair is how I interact with people. It's how I have my independence and the ability to socialize. It allows me to be myself in my most lively form," Rachel says. "It allows me to be exuberant and energetic because I can go out without having people always push me. I can be more independent."
The gift will help more families in need have increased access to the right equipment, such as wheelchairs and walkers. The hospital is also using funds to enhance accessibility both within Holland Bloorview's walls and beyond to help reduce barriers for clients and families.  And, in addition to having more access to therapeutic equipment and recreational opportunities, clients and families will also have increased access to accessible play equipment and the accessible playground at Holland Bloorview.
People with physical disabilities, along with their equipment, need regular assessment, adjustment, and new seating and mobility prescriptions. The Coriats want to ensure there are more opportunities to partner with clients and families to provide timely assessment and specialized equipment.

"It's important for children and youth to participate in daily activities. That's why we are also focusing on increased access to cutting-edge devices through Holland Bloorview's orthotics and prosthetics program, and helping to improve orthotic and prosthetic design and wear-ability," David says.
The Coriats also want to help address big-picture issues that happen beyond Holland Bloorview's walls. Children and youth with disabilities can experience social isolation, bullying and stigma. The fund will support outreach in schools and workplaces through Holland Bloorview's "Dear Everybody" campaign, a movement to end stigma and eliminate bias against people with disabilities.
"Everyone has a role to play when it comes to making our world stigma-free, but not everyone knows how or where to start," David says. "The Dear Everybody campaign is an amazing and comprehensive resource for schools and workplaces that want to make a change."
David and Lynn have seen first-hand the positive outcomes that happen when youth with disabilities have access to the resources and support they need.
Their connection to Holland Bloorview began with their daughter, Jessica, who has cerebral palsy. She was a client of Holland Bloorview for over 10 years. Jessica volunteered at Holland Bloorview for 11 years as an administrative assistant, and received Canada's Volunteer Award as a Community Leader for Ontario for making an exceptional contribution to improve the well-being of children and families. Jessica now works at the Holland Bloorview Foundation where her peers describe her as someone with an infectious "can do" attitude.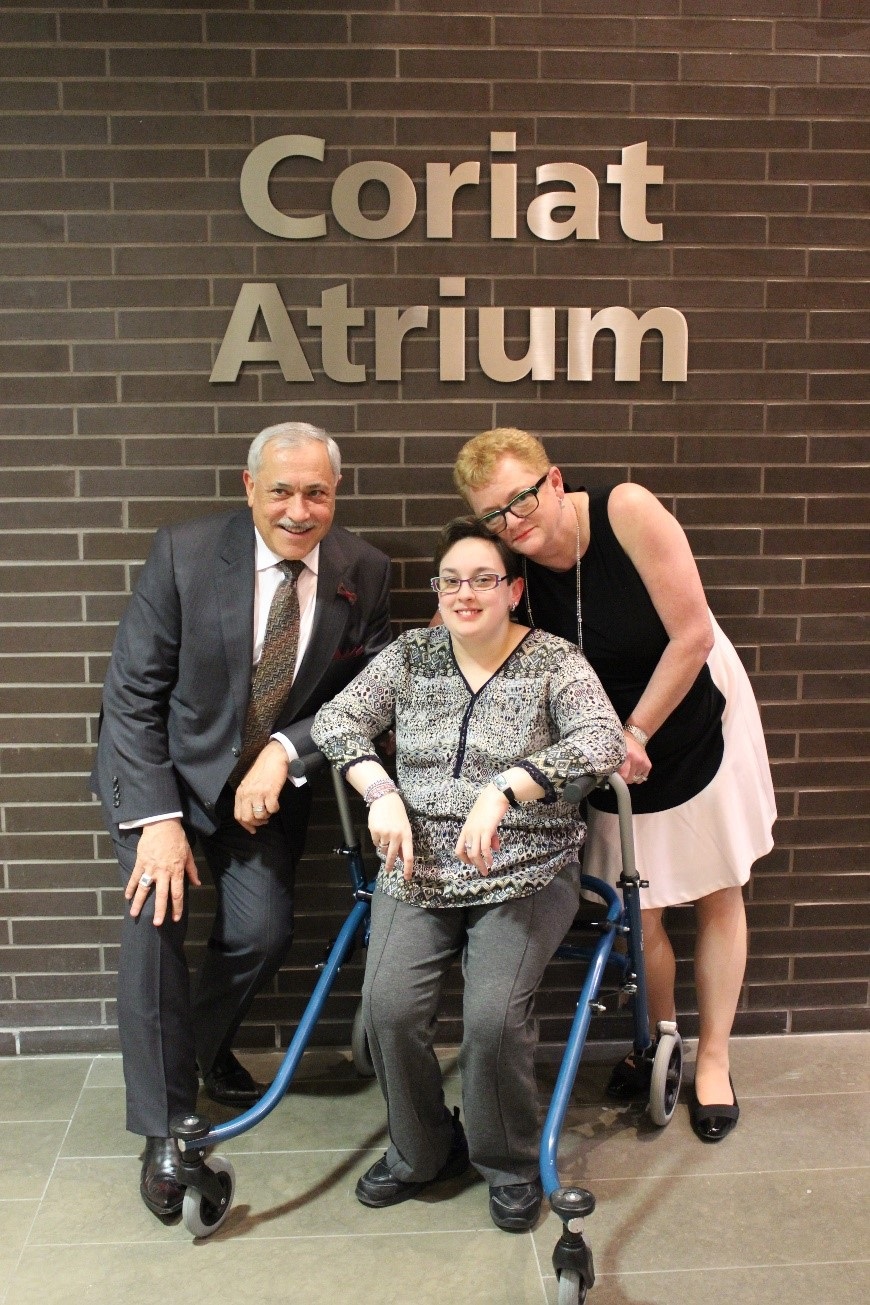 Committed to change
This isn't the first time David and Lynn have helped Holland Bloorview build a stigma-free, barrier-free world. For over a decade, they have generously given to Holland Bloorview, with a key focus on helping kids with disabilities make a smoother and easier transition to adulthood. Read about their impact here.
Making a bigger impact
David hopes The Coriat Fund for a Barrier-Free Future will inspire people to have important conversations about accessibility and stigma, and that people will take action to make a difference for kids and youth with disabilities. One way to do that is by donating to the The Coriat Fund for a Barrier-Free Future.
"We need to do all we can to open a world of possibilities for kids and youth with physical disabilities," David says. "I hope others will join us in partnering with children and families so that we can help provide outstanding and innovative care."
Note: The photo in this article was taken in summer 2019 in the Coriat Atrium. The Coriat Atrium was named that year to acknowledge and celebrate David and Lynn's significant donations and tireless fundraising.
Call to action Text
Support kids with physical disabilities today.
Donate now.