Story
From client to researcher: Hisham's story
For most undergraduate students, the ideal gap year involves backpacks, beaches and as little work as possible.
This was not the case for Hisham, a recent graduate of the electrical and biomedical engineering program at McMaster University. 
"In 2017, I had just finished my third year, so I thought I would take a break from school and have some fun doing internships," says Hisham. 
After connecting with Dr. Tom Chau, Vice President of Research at the Bloorview Research Institute (BRI), Hisham began a series of four-month rotations at the BRI's PRISM Lab, Autism Research Centre and PROPEL Lab. For Hisham, there could not have been a more well-suited internship.
"I becameacquainted with Holland Bloorview as a client when I came to Canada in 2002. Through my years of being a client and receiving the services that the hospital provides, I started getting more and more interested in clinical engineering and biomedical technology," he says. 
His time at Holland Bloorview has also seen him participate in the Youth@Work program, where he shadowed his orthotist, John Kooy, to learn more about his role. 
"I always thought that it would be really interesting if I could be on the other side of the table and be more involved on the academic side and not just receiving the services," says Hisham. 
During his 12-month placement at the BRI, Hisham was involved in a multitude of projects. In Dr. Chau's PRISM Lab, he developed an app that uses music cues to give kids with cerebral palsy (CP) feedback about their walking pattern. Under Dr. Azadeh Kushki at the Autism Research Centre, he collected data about anxiety markers in kids with autism spectrum disorder. And with Dr. Jan Andyrsek in the PROPEL Lab, he created an algorithm that tracks movement in people who use lower limb prostheses, while using vibrations to help improve their gait.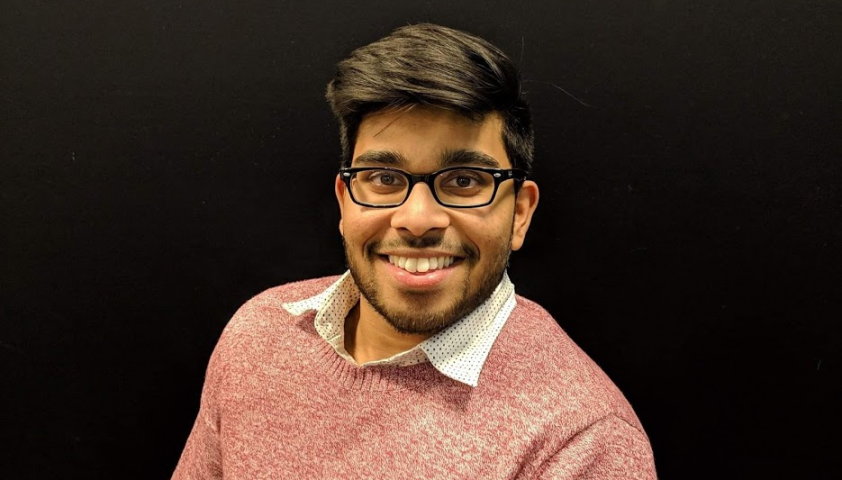 At the end of his placement, Hisham was also a part of the Ward Summer Student program. Each year, hundreds of aspiring scientists apply to work on a research project at the BRI through this program. Like many Ward Summer students, the highlight of Hisham's experience was the annual Research Day. 
"The best part of the Ward Summer Student program is the Research Day, because you get to see all the amazing research that your colleagues have done," says Hisham. "You can see the amazing wealth of knowledge that Holland Bloorview has—the cutting-edge projects, the innovations—all in one day." 
In the two years since Hisham worked at the BRI, he has relied upon the knowledge he gained to become an even better researcher. His final project as an undergraduate student at McMaster even allowed him to take the algorithm system he developed in the PROPEL Lab and redesign it for more broad, commercial use. 
Now he's hoping to take what he's learned and apply it to his Masters of System Design Engineering at Waterloo University. 
And his advice for other students at the BRI?
"Look forward to failure," he says. "At times, your experience at the BRI may give you challenges that make you question your abilities, but don't be afraid to ask questions. The fact that you have access to so many resources and experts in different fields gives you a better understanding of how to solve problems."
Call to action Text
Support the next generation of researchers today.
Donate Now