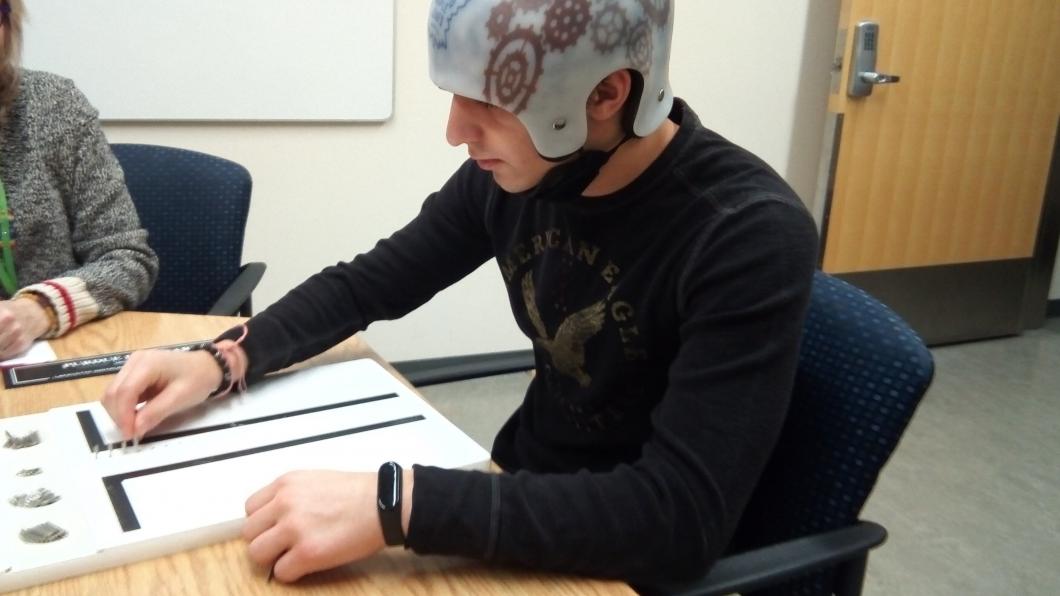 Story
After his brain injury, Jacob has one goal in mind
Ask 18-year-old Jacob what he remembers about the afternoon of September 13, 2018 and he'll tell you it was just three weeks after his birthday. He'll remember how he was running for cross country with his team. He'll recall feeling overly hot and tired.
What he doesn't remember is weaving back and forth as he ran and that he found shade underneath a tree to rest. What he doesn't remember is blacking out and not getting back up.
All he knows, from what he's been told, is his sister and another teammate eventually found him and used a stranger's cellphone to call 9-1-1.
On that morning, Jacob's undiagnosed brain arteriovenous malformation (AVM)—a tangle of abnormal blood vessels that connects arteries and veins—had ruptured.
It caused a hemorrhagic stroke.  
"When most people think of a brain injury, they likely think about injuries caused by falls, sports, and accidents," he says.
"But they're not the only way a person can develop one."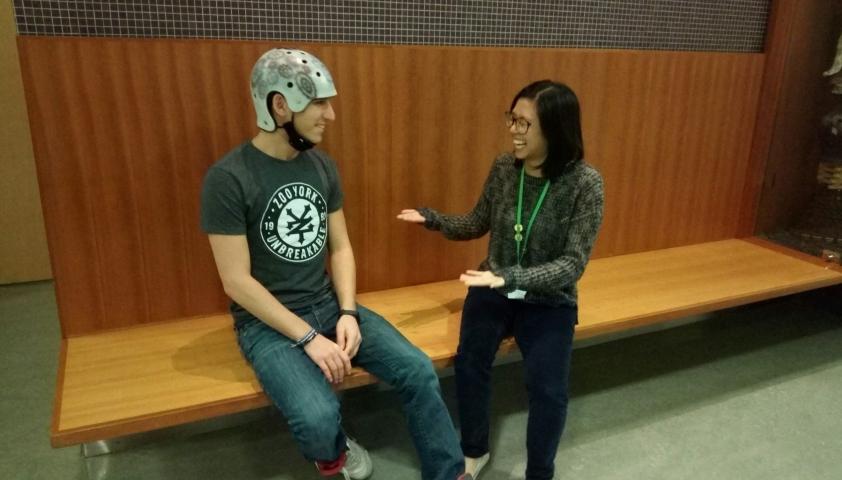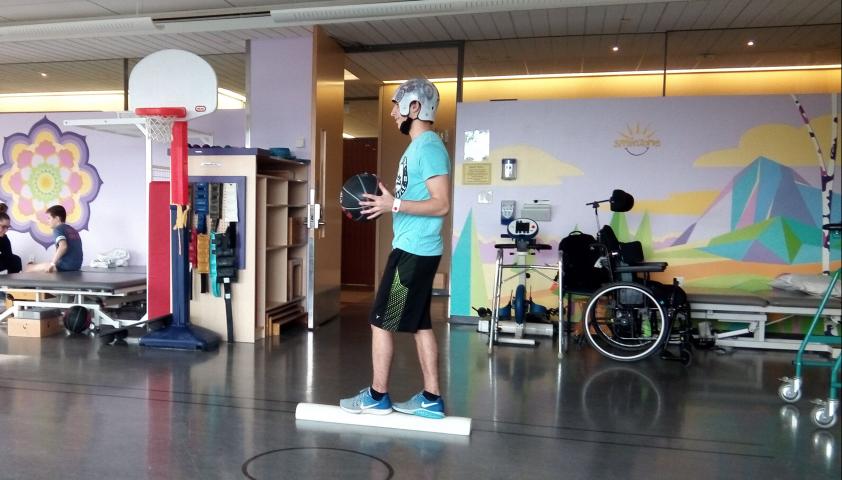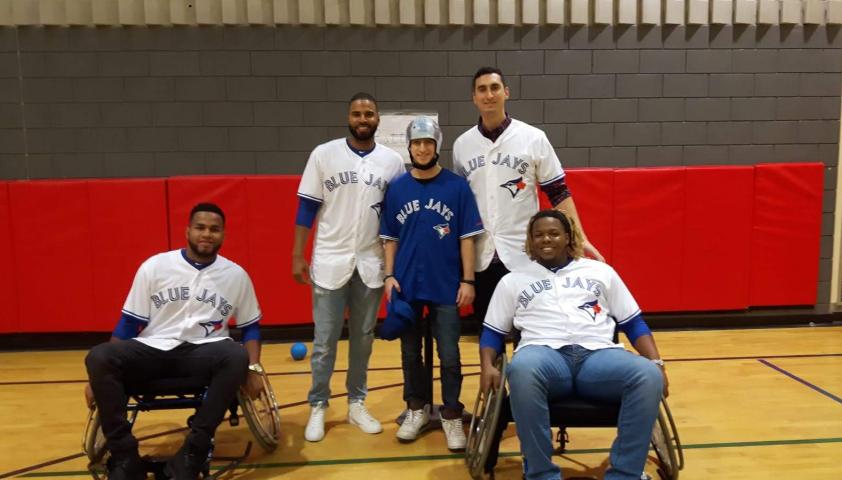 The Recovery Period
After being rushed to the hospital for emergency craniectomy, Jacob had part of his skull removed to help reduce the swelling and ultimately save his life.
According to his surgeons his AVM, at the time, was the largest case in Ontario.
To protect his head, until May when he had his cranioplasty when the skull bone was replaced, he donned a helmet that, among other things, was decorated with prints of cogs to creatively represent his brain at work.
In November of 2018, he then went on to spend three months at Holland Bloorview for his rehabilitation journey.
"It was a really fun space," he says. "It didn't feel like a hospital."
While at Holland Bloorview, Jacob spent his time as an inpatient finishing up two classes, like phys ed and math, in between physiotherapy and occupational therapy sessions. He also got a chance to meet the Toronto Blue Jays during a hospital visit.  
"Jacob had his stroke in the first week of Grade 12 so we weren't sure he would be able to celebrate graduation or prom with his friends, who he's known since he was in junior kindergarten," says his mother, Sarita. 
"But he worked so hard to recover and as a result, he was able to do both of those things in June!"
Currently, Jacob's AVM is still prevalent in his brain, with a small possibility of rupturing again. As a result, he is monitored every six months and being cautiously watched for symptoms.
He also had a Gamma Knife Radiation Surgery: a form of radiation therapy that will slowly, within three to four years, shrink his AVM.  
"There is only a 70 per cent chance of it being completely eliminated so he may need another surgery to either remove the shrunken AVM at that point, or he can be dosed with a second shot of Gamma Knife Radiation," says Sarita.
"We will reassess with the doctors what they think is the safest approach."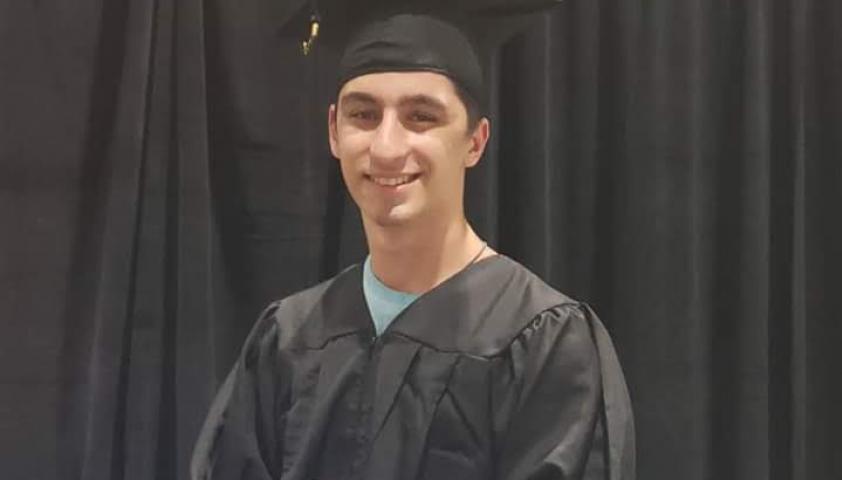 The Future
While Jacob admits, since his brain injury, he can't be too active and it takes him a bit longer to finish homework or tests, he remains optimistic for what the future has in store.
"I'm not really allowed to travel because if something happens there, then I have to get treated by someone else or go on a flight back which would probably take too long," he says
"So, I'm looking forward to playing contact sports again and going to faraway places."
And in the fall, he's excited to start pursuing a Bachelor of Engineering for Architectural Engineering.
Until then, he's continuing to raise awareness for brain injuries and childhood strokes.
"I didn't even realize I had a stroke until the doctors told me afterwards," he says. "I think most people don't realize kids can get strokes too."
To this day, Jacob remains grateful for his sister, teammates, and of course, that stranger that September afternoon who all got him help.
"I would not be here today to tell my story, if the people who were with me didn't recognize I was having a stroke."