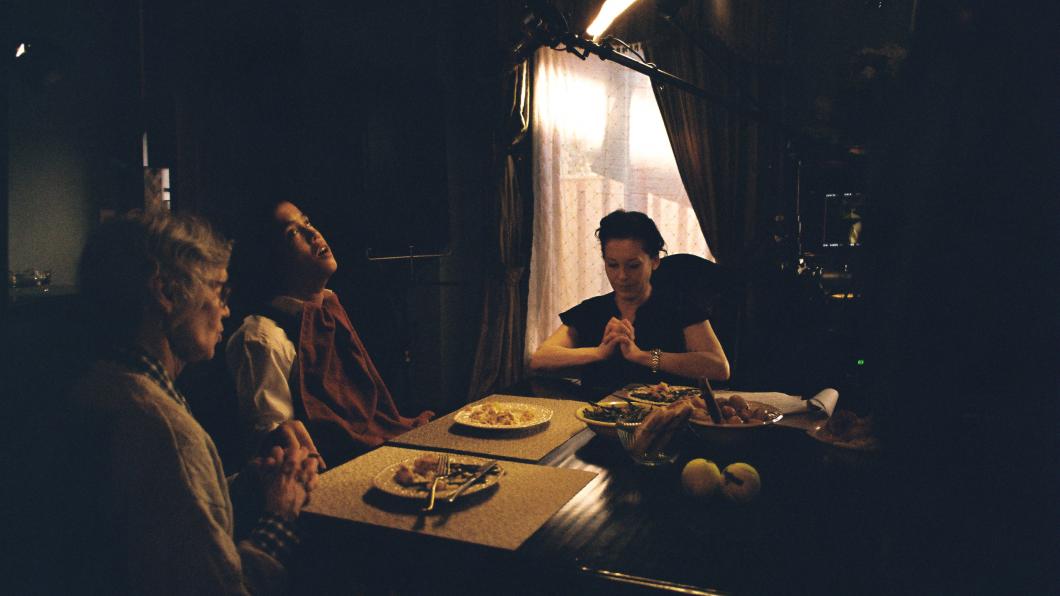 Story
The "Absence" of representation
When you watch TV shows and movies, what do you see? In an industry where authentic casting in regards to disability is rare, Arshile Egoyan's newest film, Absence, takes a step in the right direction.
Absence is centred around a character named Andrew, who lives with a disability and is non-verbal.
"One of the beautiful things about film—and art in general—is that we have the opportunity to experience stories that we might not have exposure to otherwise," says Arshile.
At the start of Absence, Andrew is left with his grandmother and aunt after his mother disappears without a trace. All too often, characters like Andrew who have disabilities are portrayed by actors without disabilities.
Not this time.
To make sure that Absence authentically reflected the experiences of people with disabilities, Arshile teamed up with Holland Bloorview and the Dear Everybody campaign.
"Holland Bloorview served as the backbone of the preproduction effort," he says. "The Dear Everybody campaign is at the forefront of this work to put differently-abled* people on screen. Without that presence, there's a lack of familiarity and understanding. Representation allows us to bridge the gap."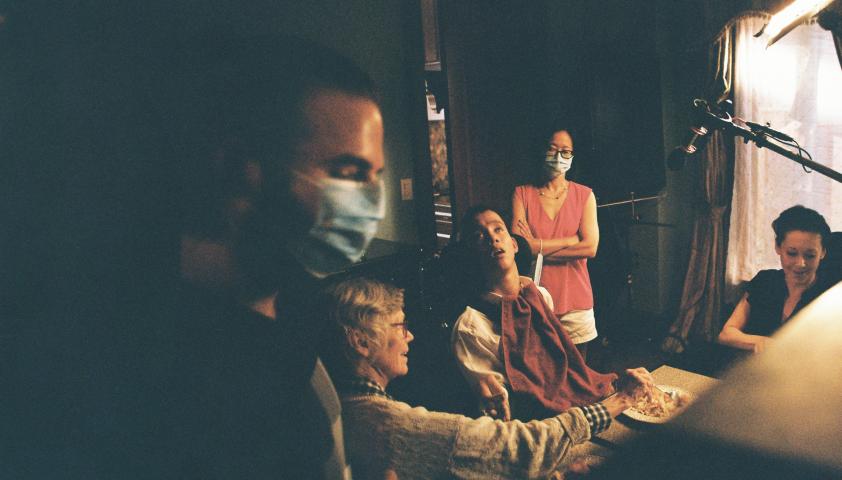 That's how he landed on casting 19-year-old Julian.
While Julian's experience as a person with a disability means that he portrays the character of Andrew with authenticity, that doesn't mean it came without practice.
"It was really unbelievable watching Julian! Julian has dystonia, which means he has involuntary movements all day long. For him to have to calm his body to the extent of playing a "serene" young man on demand would have been quite difficult," says Julian's mother, Donna. "Only those close to him will watch the film and know he was truly 'acting.'"
For a scene in which his character would pretend to be asleep, Julian got in some rehearsal before the cameras started rolling. Each morning Julian usually calls out for Donna to start their day. But, one morning, Julian didn't. When she came in and he was still asleep, she was surprised, but Julian said: "I'm practicing!"
"So much of Andrew ended up being Julian's embodiment of him," says Arshile.
"There were tiny details that I wouldn't know to ask for. He totally invested himself in the role. I'm incredibly grateful to Julian for putting in as much work as he did."
And, if you ask Julian what his favourite part of filming was, he'd answer with shooting a scene from multiple different angles. For one such scene, he was kissed by his on-screen mom, a moment that still makes him laugh.
"There was never a thought that Andrew would be played by someone who didn't have a comparable disability," says Arshile. "I knew that it would take an actor whose experiences spoke to the role in some way to capture all the nuances."
For his part, Julian believes that it's important to see diversity in the media—and even more important to see people like himself on screen.
"Over the last decade, we have watched as media has embraced what our society truly looks like: people with different body types, people of colour, and LGBTQ," adds Donna.
"It is just natural to assume that people of disabilities should be represented, too."
 
---
*At Holland Bloorview we believe in supporting our clients, families, and alumni in regards to the preferred language used to reference them, for example whether they prefer people-first or disability-first language. In this instance, we ensured that Julian was comfortable and agreed with the terminology in Arshile's quote—and Julian did. 
Call to action Text
Support kids with disabilities in achieving their dreams.
Donate Now