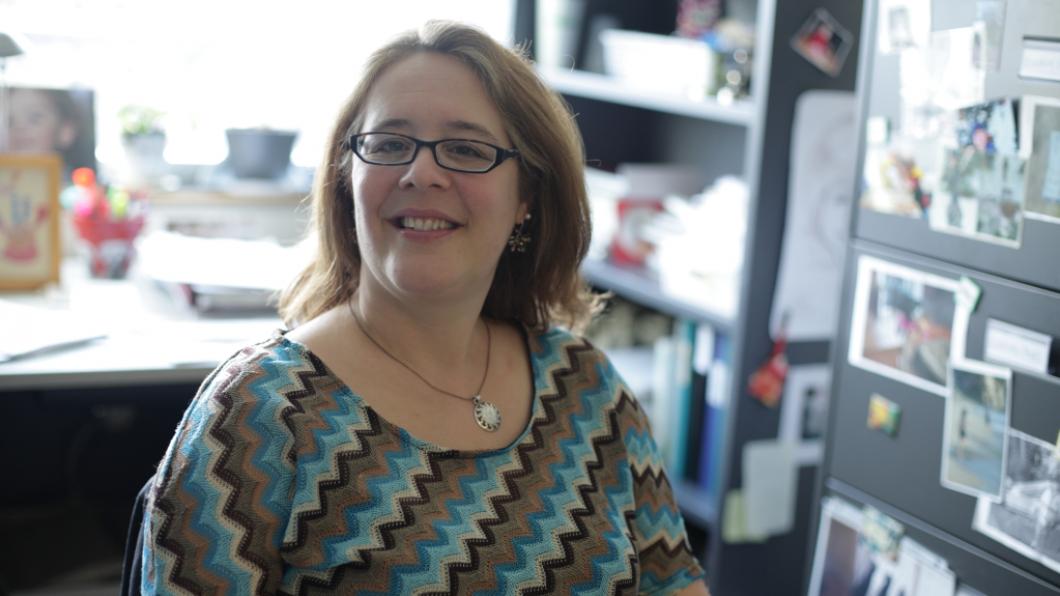 Social ABCs program launches in PEI to connect children waiting for assessment
Novel program co-developed by Holland Bloorview reaches east coast  
A new program will launch in PEI to provide early intervention for children living in the province who are awaiting an autism assessment from a psychologist.

The Social ABCs program is a parent-mediated, evidence-based early intervention program for children identified as possibly having autism spectrum disorder (ASD), providing families with intervention support at the first signs of concern, even before diagnosis. Parents are engaged to play a major role in the program.
The program was co-developed by Drs. Jessica Brian, co-lead of Toronto-based Holland Bloorview Kids Rehabilitation Hospital's Autism Research Centre, and Susan Bryson, Professor Emerita in the Department of Pediatrics and Neuroscience at Dalhousie University. For the past several years, the Social ABCs program has been offered by Holland Bloorview through research and clinical programs, both in an individual family and group setting.
"The Social ABCs team is delighted to partner with providers in PEI, in support of their commitment to increase access to evidence-based intervention for young children showing early signs of possible autism spectrum disorder and their families," says Dr. Brian, who is also a clinician-investigator at Holland Bloorview's Bloorview Research Institute. "The intervention itself is founded upon building strong partnerships between families and providers – we know the strength of positive partnerships and are excited to work with PEI on this impactful initiative."
Social ABCs will be offered by provincial health authorities in PEI to children between the ages of 12 and 36 months. The program has been successful in other parts of Canada, where parents have seen a significant increase in positive affect-sharing and social communication in toddlers.
"Families, service providers, and community stakeholders have long advocated for this type of early intervention program on Prince Edward Island," said Ernie Hudson, Minister of Health and Wellness. "We are happy to provide this service to Island families as we work together to provide the best services and outcomes for children with Autism Spectrum Disorder. As one of the first provinces to offer this service pre-diagnosis, we are ensuring there is no lag between when a child is identified and needing support and when their family receives this help."
PEI has Canada's second highest prevalence of autism, affecting one in 59 residents according to Public Health Agency of Canada data. Nationally and globally, rates of autism are increasing. At the same time, access to assessments with trained professionals has not increased at the same pace, meaning longer wait times for assessments.
While Health PEI is hiring an additional psychologist to address these wait times, the Social ABCs ensure young children are able to get the support they need during a time in their development that it is most critical.
"Waiting for diagnosis can be a stressful process for families because early intervention has such a positive impact on learning, social skills and daily function for children on the spectrum," said Minister of Education and Lifelong Learning and minister responsible for autism coordination Natalie Jameson. "We will continue to work across government, with service providers, community stakeholders and families to improve autism services and supports."
Health PEI expects to launch the program this summer. Recruitment is starting now for a Social ABCs project lead and coach, which are anticipated to start this spring. Following certified training, they will begin working with families to empower and educate them in providing interventions to their children. Training in the model will be provided by the Toronto-based Social ABCs team, together with collaborators Drs. Bryson and Isabel Smith from Dalhousie University, as well as a lead trainer based in Halifax.
In addition to PEI, the Social ABCs team has trained clinicians at two major Ontario hospitals, Children's Hospital of Eastern Ontario and McMaster Children's Hospital, with an ongoing training initiative with Glenrose Rehabilitation Hospital in Alberta, and several upcoming provincial training opportunities and global partnerships in Israel and India.
The Social ABCs research programs have been funded by multiple sponsors including Kids Brain Health Network, Azrieli Foundation, Brain Canada, Autism Speaks Canada, Holland Bloorview's Centres for Leadership, and the Holland Bloorview Foundation (donations from CIBC and Alva Foundation).