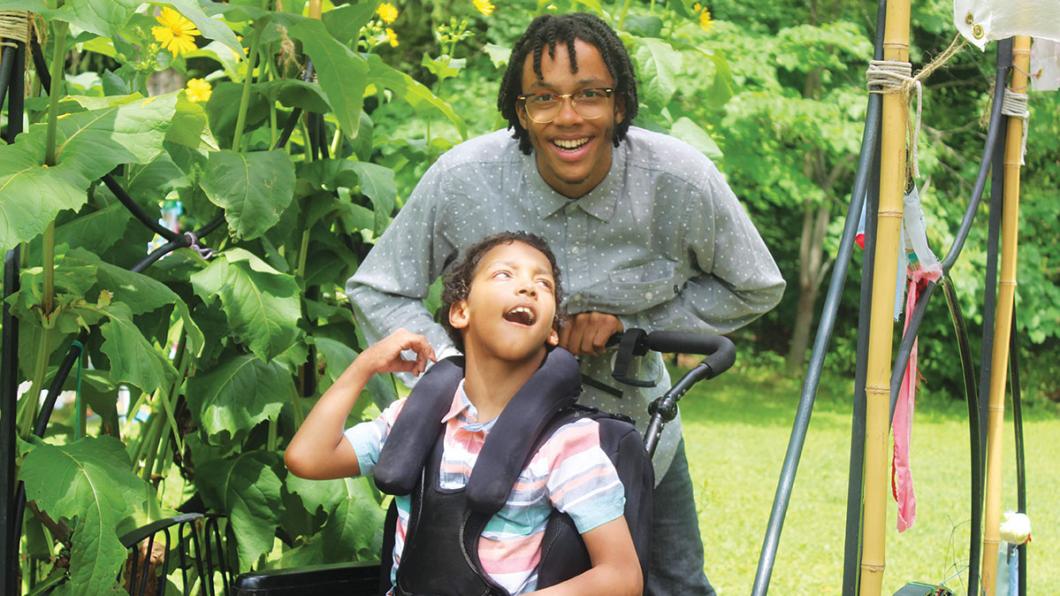 Respite-relief now available for Holland Bloorview families!
After many weeks of reduced services available for clients and families, Holland Bloorview Kids Rehabilitation Hospital (Holland Bloorview) is showing the first sign of re-opening its doors, starting with a respite day-program, which will pilot from June 8 to June 30, 2020.
The program, which is designed to provide support and relief to kids and youth with disabilities between the ages of 2 to 18 years old, will be offered Monday to Friday for four hours a day. Existing clients of Holland Bloorview respite programs will be offered a spot in the day-program, with room for up to six kids per day.
"The self-isolation requirements have been challenging for everyone throughout the last 12 weeks, but particularly for families of kids with disabilities who have not been able to access important life-enhancing programs and services since the pandemic hit in March," said Lindsey Crawford, senior director, ambulatory care at Holland Bloorview. "Our respite-program is designed to the meet the immediate, and in some cases, urgent need for relief for our families. We know that respite can have tremendous mental health benefits and help decrease stress and feelings of isolation. We are tremendously proud of moving this forward with our first phase of recovery at the hospital."
Since the beginning of the pandemic, Holland Bloorview, which sees over 8,000 kids and youth with disabilities annually, has paused almost all on-site outpatient programming in order to protect the health and safety of our clients, families and staff, and to minimize the risk of exposing inpatient clients to COVID-19. 
As new directives and recommendations are made by provincial health authorities, Holland Bloorview will continue to increase program and service access for clients and families.