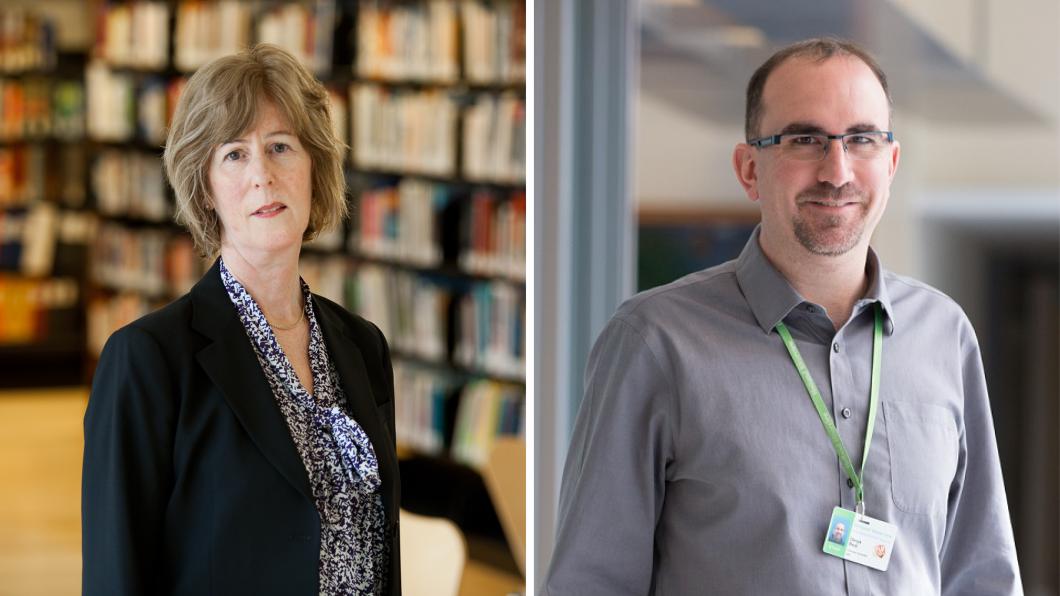 Research boost for BRI researchers
BRI scientists Dr. Deryk Beal and Dr. Gillian King receive CIHR funds to unlock a world of possibilities for kids with disabilities
Two researchers at the Bloorview Research Institute (BRI) have each received significant Canadian Institutes of Health Research grants that looks at resiliency and self-regulation.

Dr. Gillian King, a distinguished senior scientist who holds a Canada Research Chair (Tier I) in Optimal Care for Children with Disabilities,  received a $726,750 grant to develop a resiliency measure for rehabilitation interventions.  Resiliency, according to Dr. King, is defined as a critical process of adaption to changing life circumstances, and is a relatively new area of interest in rehabilitation. No measures of resiliency current exist that are geared to the types of adversities commonly experienced by individuals living with disabilities. As a result, research on resiliency in the rehabilitation context has been greatly hampered.
Dr. King and her research team will develop and validate the RASC measure (Resiliency-Related Adaptive Self-Capacities) that can be used to inform and evaluate rehabilitation interventions.
In addition, Dr. King is the co-principal investigator of a newly funded project from McMaster University that will develop an updated measure of family-centred service that will reflect and measure parents' and caregivers' experiences of health-care services delivery.

Dr. Deryk Beal, a clinician scientist, who heads up BRI's CONNECT Lab,  received a $516,375 grant to develop a treatment to promote self-regulation in children with autism. Autism spectrum disorder is a neurodevelopmental condition that affects one to two per cent of children and youth in Canada. Children and youth with autism may have difficulties managing their emotions, which can result in unintended behaviours. For this reason, there is a need to establish novel interventions that can help children to manage their own emotions. One way is using a safe, non-invasive therapy called Repetitive Transcranial Magnetic Stimulation to help youth with autism self-regulate their behaviours. Dr. Beal and his co-investigators will examine how effective this therapy can be on this group in the hopes of being able to help enhance their well-being and their relationships with their loved ones.
The two grants were part of the federal agency's fall 2020 project grants that approved 354 research grants for a total investment of approximately $274 million.