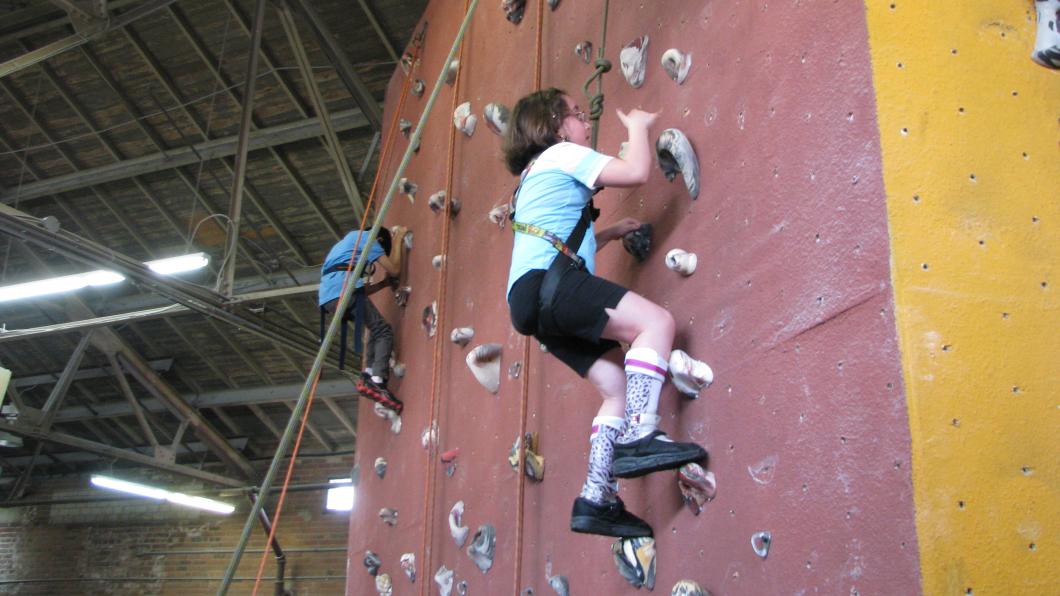 Recreation camp helps build confidence and courage in youth with cerebral palsy
Holland Bloorview Kids Rehabilitation Hospital pilots SportFIT, a unique two-week program that combines physical and recreational therapy
Simon Huang, a 15-year-old boy with cerebral palsy (CP) who has never been involved in sports before, was one of the shining stars at Holland Bloorview Kids Rehabilitation Hospital's SportFIT and Recreation Camp this past July. The unique program, which combines physical therapy with recreational therapy, aims to improve motor skills and fitness, and increase enjoyment, confidence, and participation in physical fitness and sports activities for kids with CP.
"The idea behind SportFIT was to provide intensive therapy in a fun, inclusive environment," says Blythe Dalziel, physiotherapist and program co-lead, Holland Bloorview. "SportFIT combines physiotherapy and adapted sport and recreational activities to help clients improve their gross motor skills, all while providing them with the experiences and resources to participate in an active lifestyle after camp has finished."
SportFIT is a two-week, full-time intensive gross motor recreation camp that received its startup funding in 2015 from Holland Bloorview's Centres of Leadership. Gross motor exercises and strengthening in a circuit training style, leisure education, and adapted sport skill development are all part of the comprehensive program. In the morning, participants work on meeting personal goals during individual therapy exercise stations and cardiovascular fitness playing the Liberi Exergame system. In the afternoon, they take part in a wide array of recreational activities, including rock climbing, dragon boating, and classes taught by guest coaches in yoga, dance, and ParaSport.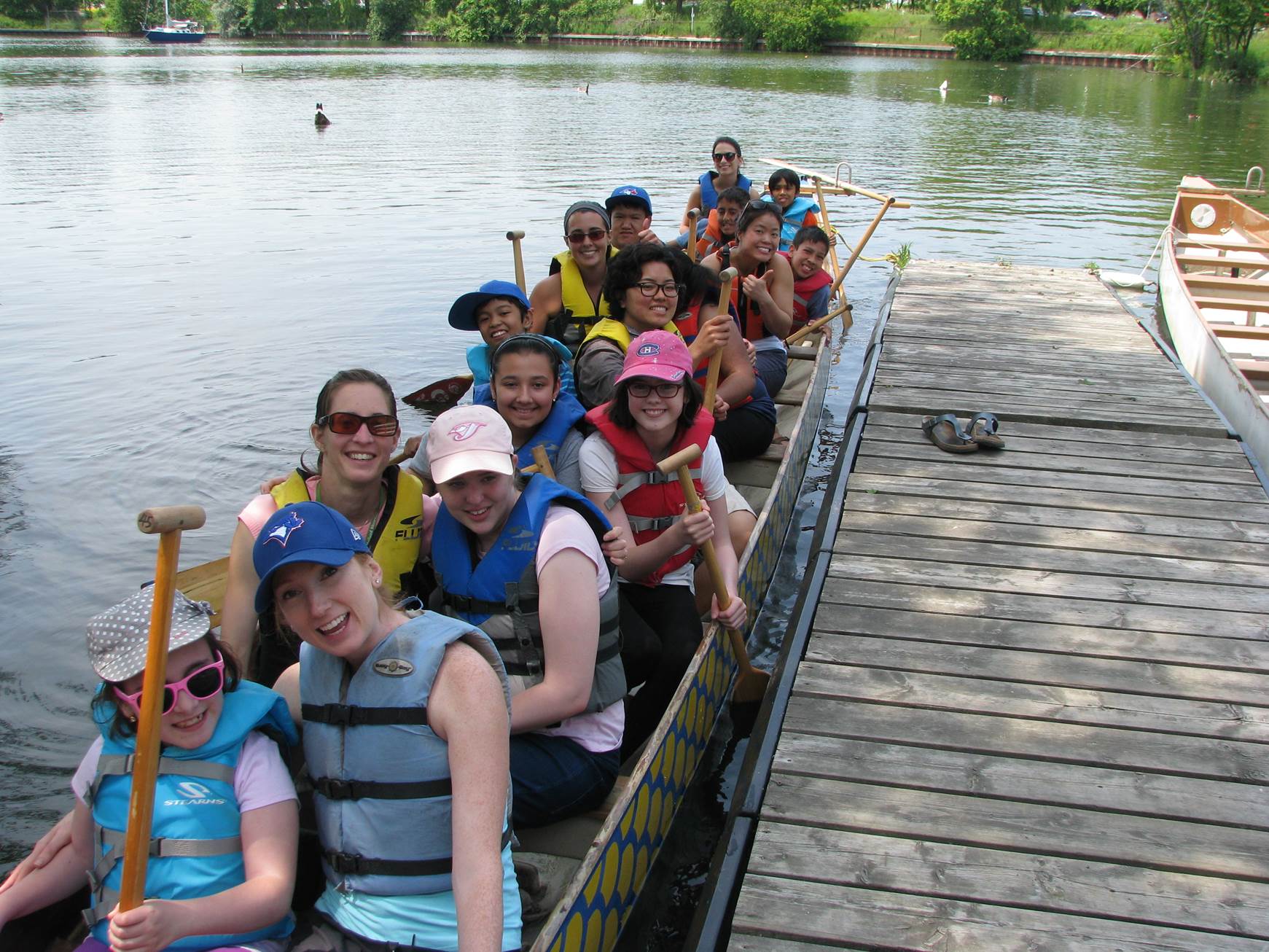 Dragon boating at SportFIT and Recreation Camp
Despite having both upper and lower body gross motor challenges, Simon quickly acquired the skills and confidence to participate in the program's activities. "Simon achieved incredible success during the two weeks of the camp. During one of the program sessions, he blew us away by far exceeding his goal to dribble a basketball for 10 bounces," says Kristen English, therapeutic recreation specialist and program co-lead, Holland Bloorview.
In fact, basketball tops Simon's list of favourite sports, which include hockey and baseball. While he found some of the sports "hard at first," Simon says he "picked it up quickly" and ended up enjoying all of the sports activities offered by SportFIT.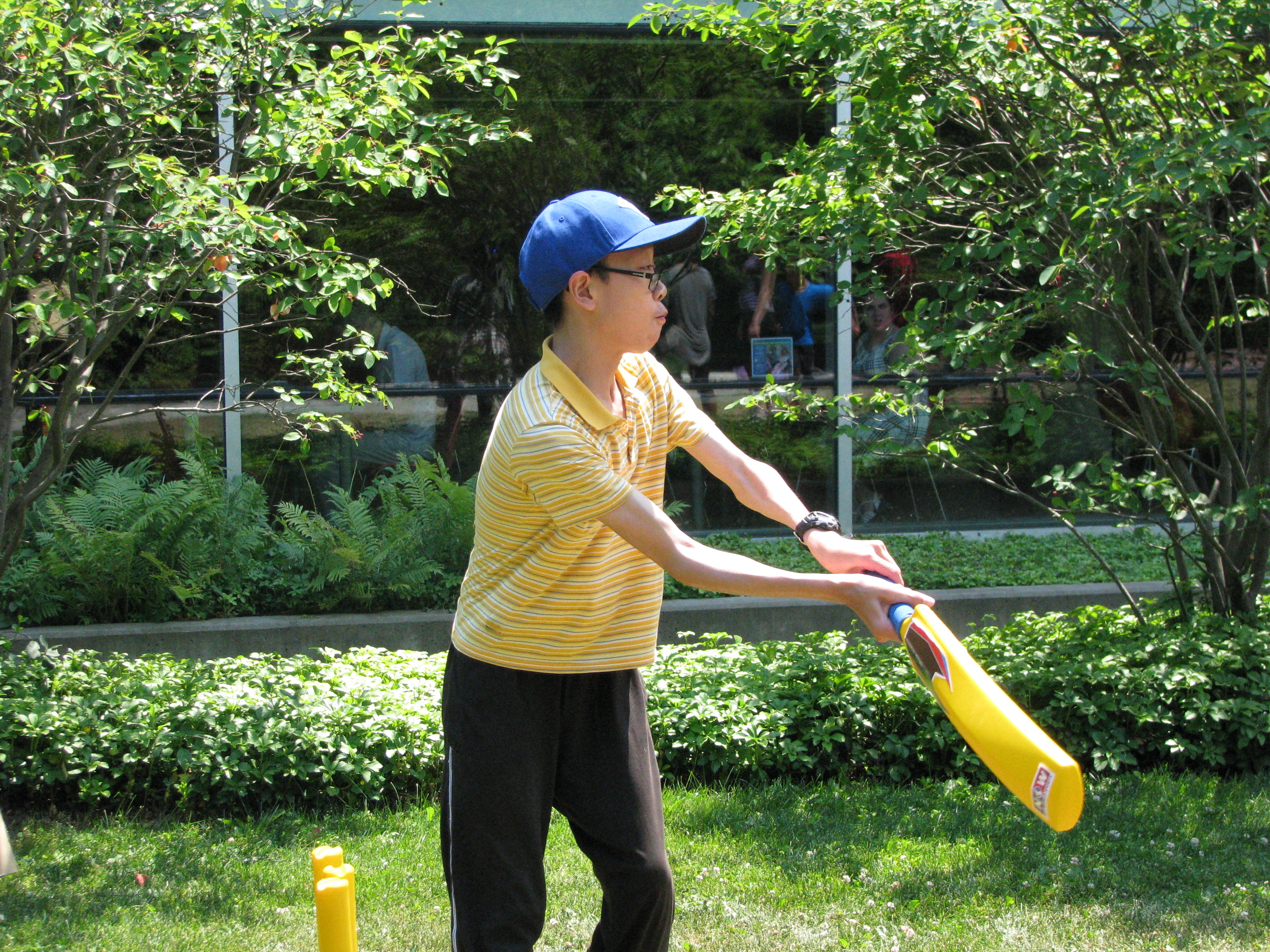 Simon Huang
"It was amazing to see these youth recognize abilities they never knew they had so quickly, and see them achieve so much in such a short amount of time, like Simon," says Kristen. "One of the main goals of the program was to get kids excited about sports and physical activity, give them the opportunity for successful experiences, and encourage them to go on to participate in recreational activities in the community. Programs like SportFIT help build strength, function, confidence, and skills for kids with CP to become more active and involved in activities they may not have considered before or believe they were capable of participating in."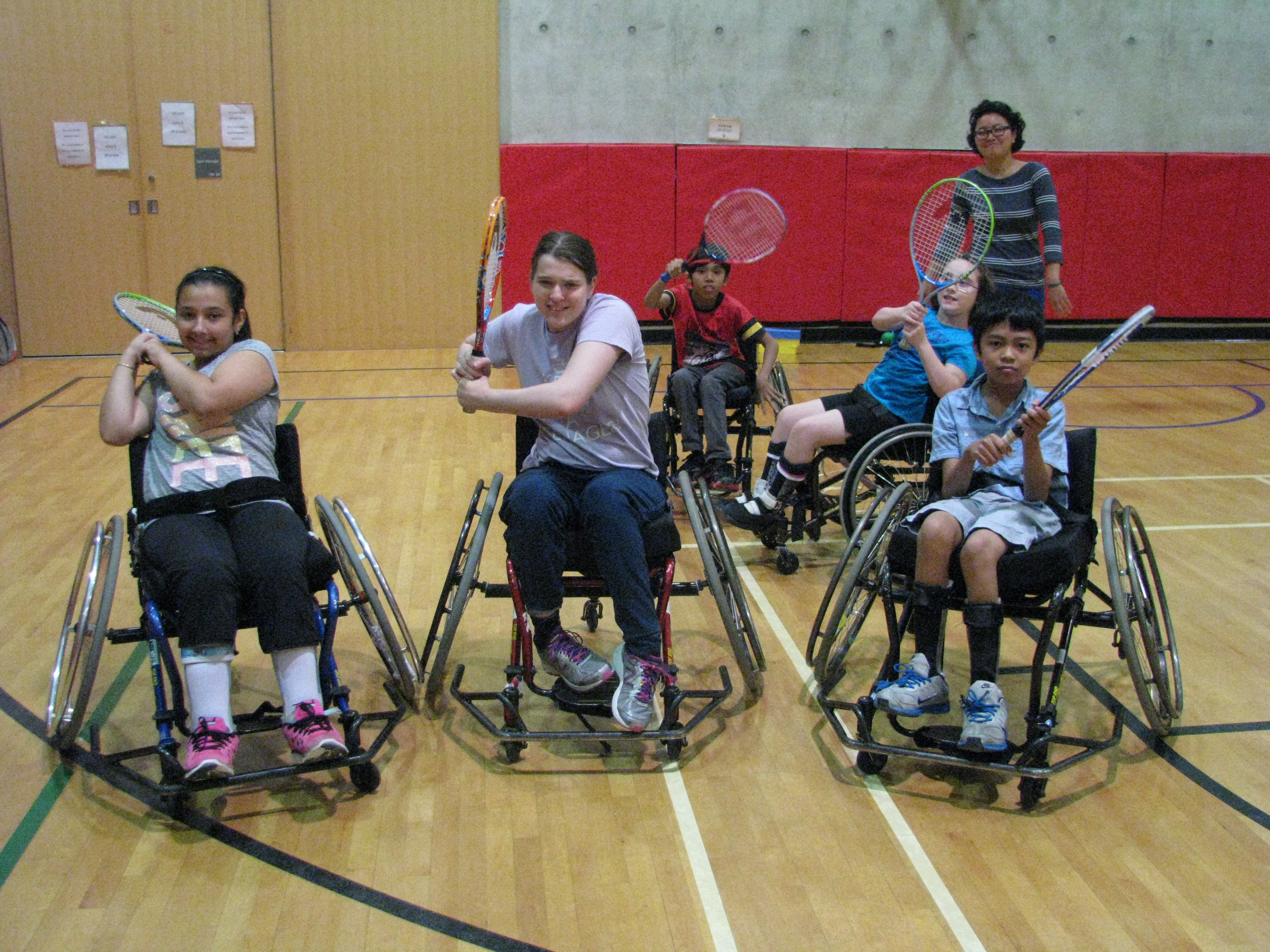 SportFIT and Recreation Camp
SportFIT launched in the summer of 2015, receiving overwhelming positive feedback from participants and families. At a six-month followup, kids experienced significant positive changes in their participation in team sports and active games. They also indicated a decrease in boredom and dislike of physical activities. The second pilot program completed in July 2016.
"On the first day of the camp, kids came in fairly shy and slightly unaware of what to expect. The best part was to see all of this change at the end of the program, with new-found confidence, courage, and excitement at the prospect of trying new activities and participating in sports within their community," says Kristen. "They also built a strong support network with one another, encouraging, mentoring, and relating to each other along the way of the program."
When asked how he would best describe the program, Simon simply says "fun and exciting". It's an experience he encourages any youth that are interested to try out.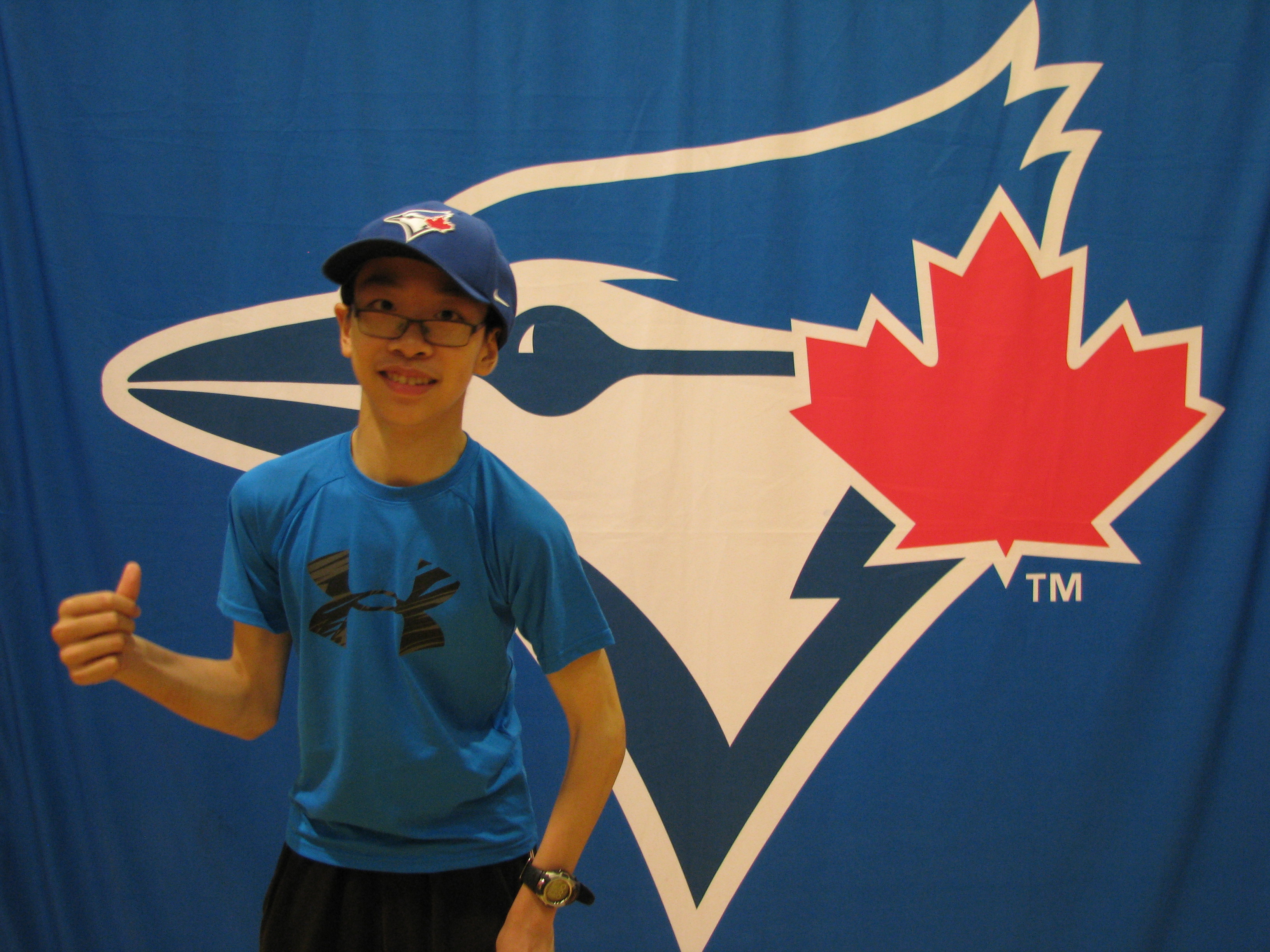 Simon Huang
CP is the most common childhood disability affecting one in every 300 children. CP is caused by an injury to the developing brain that makes it difficult for the brain to send clear messages to the muscles that control movement. Children with CP usually experience difficulty walking and may have speech impairments as well. As they enter adolescence, teens with CP typically experience a deterioration of their physical condition, making it difficult for them to participate in sports or physical activities. As a result, teens with CP are at increased risk of sedentary lifestyles, which in turn increases the likelihood of further physical and mental health problems.
A gift of $50,000 from the Milos Raonic Foundation and funding from the Centres of Leadership supported phases I and II of the SportFIT pilot programs, allowing Holland Bloorview to develop a successful model of innovative sport and recreation programming for youth with CP. The hospital looks forward to repeating the success of the program in the near future.
"The Centres for Leadership in Child Development and Participation and Inclusion were extremely excited to support and fund such an amazing camp that could make a huge difference in the lives of youth with cerebral palsy, " says Sean Peacocke, manager, Centres for Leadership. "Rock climbing, video games, soccer; this camp had it all and somehow they were able to sneak in therapy goals and research activities. We could not be more proud of what this team has been able to accomplish."