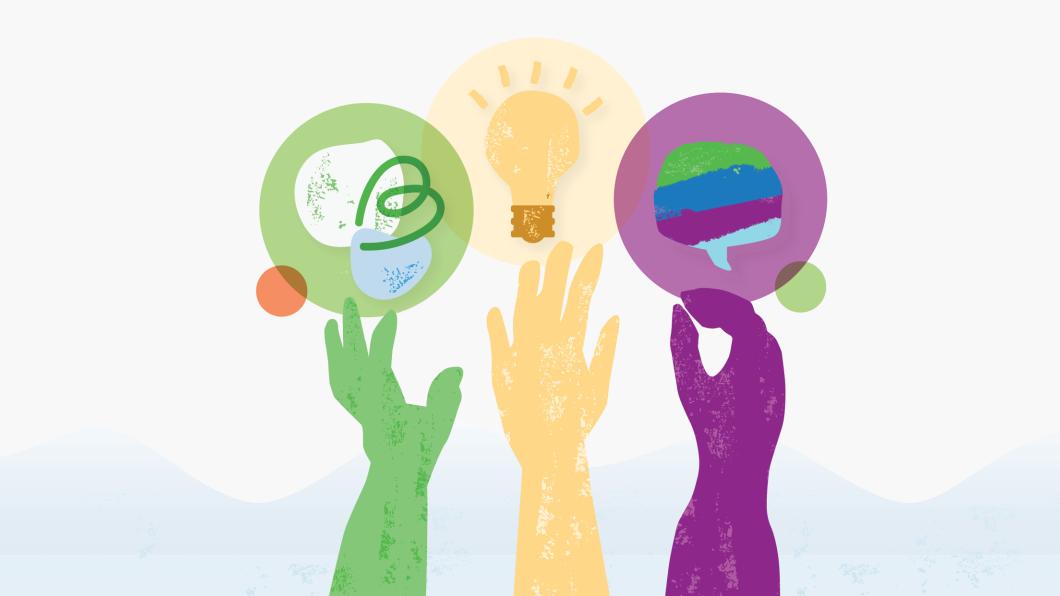 Re-thinking Childhood Disability: Highlights from the 17th annual BRI Symposium
If you were to re-imagine what childhood disability research would look like, what would that be?
That was the theme of this year's popular BRI research symposium – Canada's largest hospital-based research conference focused entirely on pediatric disability and child health.
Held last month, some 180 attendees logged onto the virtual conference to hear about the latest research conducted by scientists, researchers and trainees, breakout sessions  focusing on inclusive play and gamifying therapy and the ever-popular Quick Hits research presentations – all co-hosted by Dr. Virginia Wright, interim vice president of research, and Jennifer Rose, a family leader and member of the hospital's Research Family Engagement Committee.
New this year was a morning lived experience panel where speakers – ranging from a teen client ambassador to a post-doctoral fellow doing research in childhood disability – who spoke eloquently about their unique perspectives on what the future holds for childhood disability research and how it can evolve.
Dr. Jamie Borisoff, the symposium's Mickey Milner International Professorship keynote, enlightened the audience with cutting-edge technology on adaptive wheelchairs, and how existing devices can be modified to give those using wheelchairs greater independence to take part in various activities such as hiking, skiing or even paddle boarding.
Michael Ames, senior director of healthcare and life sciences at SADA, the symposium's bronze partner, delivered a fascinating talk on the advance of artificial intelligence in health care while a team from Sound.colLAB, demonstrated how a collaboration between neurodiverse youth and professional musicians can lead to co-creating innovative music compositions.
The symposium also included a touching tribute to Dr. Tom Chau and his transformational leadership as vice president of research and director of the Bloorview Research Institute over the past 10-years.
The study, Investigating Predictors of Participation from Pre-school to School Age in Children with Cerebral Palsy, won the People's Choice Award for Best Research Poster. Congratulations to study authors Daniela Testani, Heather Shearer, Flora Wan and Dr. Darcy Fehlings!
The People's Choice for the Best Quick Hits research presentation was Research on the Sexuality of Youth with Disabilities Focuses on Sexual Abuse – But Misses So Much More! Congratulations to study authors Madison Giles, Dr. Clara Juando-Prats, Dr. Amy McPherson and Dionne Gesink!
This year's event was generously sponsored by the Ontario Brain Institute and our bronze partner SADA.
Missed this year's BRI symposium? You can watch the video recordings here.