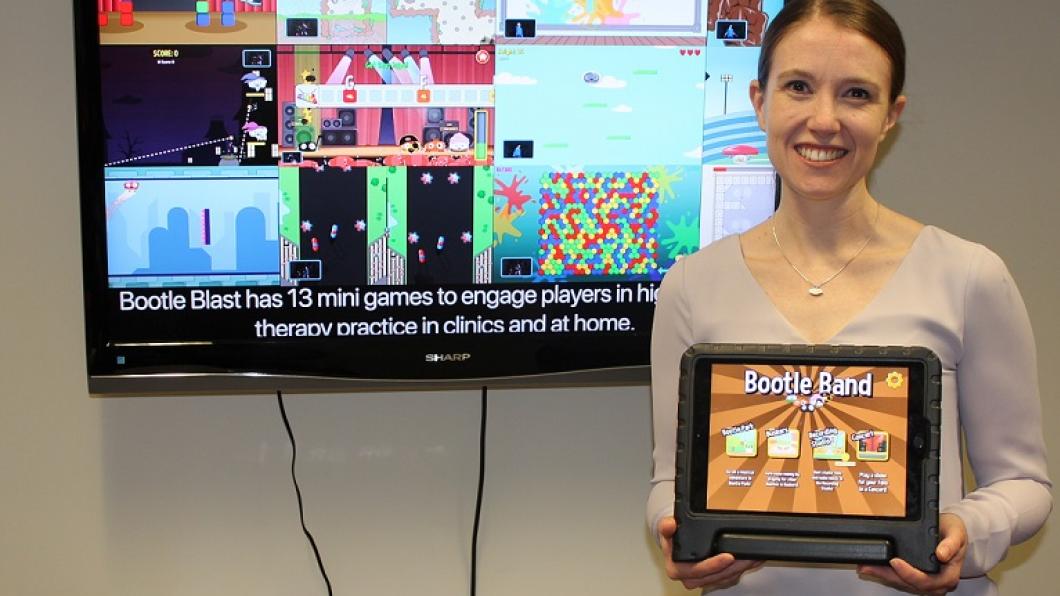 PEARL Interactives among winners of Spinal Cord Rehab Innovation Challenge
Bloorview Research Institute's Pearl Interactives have been announced as among the top three winner's of the 2020 Spinal Cord Rehab Innovation Challenge.
The early stage start-up company's Bootle Blast, a mixed-reality video game that engages children in rehabilitation activities, received $50,000 to enable the team to tailor the game to help youth living with spinal cord injuries. Both the start-up and game evolved from research led by Dr. Elaine Biddiss, a scientist in the institute's PEARL Lab. Movements are tracked using a 3D sensor, allowing the system to measure frequency and intensity of the rehabilitation activities as well as challenges in movements and coordination over time.
The competition, organized by MaRS and Praxis Spinal Cord Institute enables researchers to develop solutions to improve the lives of individuals living with spinal cord injury.
Read more about the challenge winners.