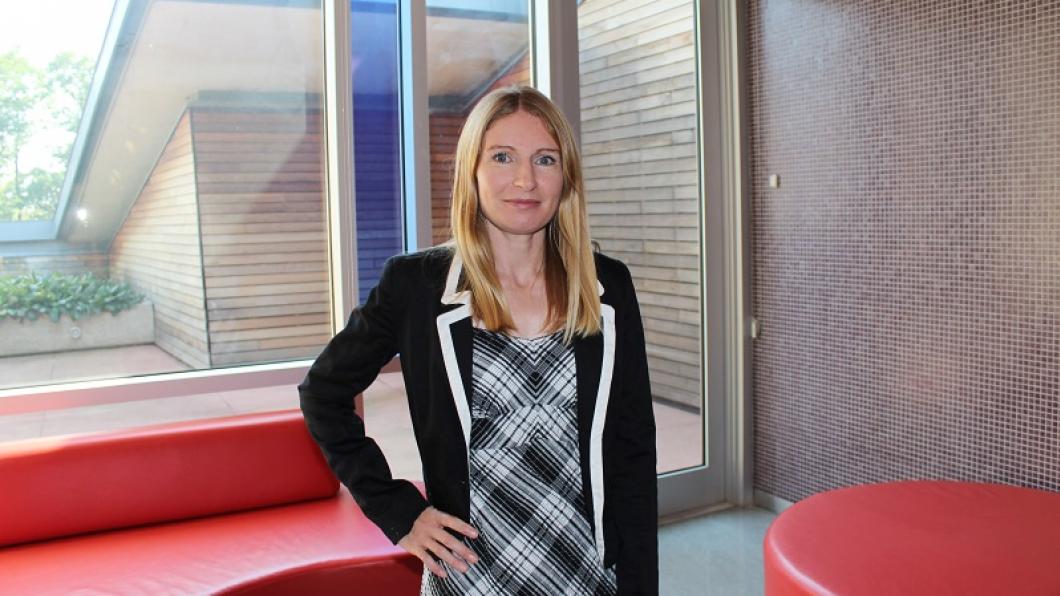 Our Kids Will Be OK
Youth with and without disabilities are finding ways to be resilient during pandemic: study
A new study led by researchers at Holland Bloorview Kids Rehabilitation Hospital is shedding light on how youth, both living with and without disabilities, are finding ways to cope during the COVID19 pandemic – and improve their mental health.
"Although much attention has been given to pandemic-related mental health challenges that youth have faced, we don't know much about the coping mechanisms youth and young adults have used and how this is different for youth living with and without disabilities," says Dr. Sally Lindsay, a senior scientist at the Bloorview Research Institute (BRI) and lead of the institute's TRAIL Lab (Transitions And Inclusive Environments Lab).
Indeed, studies have shown that the psychosocial impact of COVID-19 has disproportionately affected adolescents and young adults' mental health due to the changes they have encountered during the pandemic. These changes include remote schooling, limited in-person activities and disruptions to their daily routines.
Dr. Lindsay, an associate professor at University of Toronto's Department of Occupational Science & Occupational Therapy, and her research team conducted online qualitative interviews with 34 young adults (16 to 29 years) living in the Greater Toronto Area last July to November, then one of Canada's COVID19 'hot zones'. The study's co-authors are Hiba Ahmed and Demitra Apostolopoulos, both researchers at the BRI's TRAIL Lab.
Through primarily Zoom in-depth interviews, the research team asked youth, half who were living with a disability, in part, how they were coping with the pandemic in their daily lives.
The team found that the young adults could lean on their families for social support and access government sources for financial assistance. Many kept themselves busy by looking for volunteering and job opportunities, while others took on extra courses as summer jobs were cancelled due to pandemic public health restrictions. The majority of the youth surveyed also expressed that although they encountered some challenges, there were benefits to working or going to school remotely. This was especially true for youth with disabilities who found that arranging accessible transit was often very difficult. Additionally, for many youth, getting outdoor exercise was also a big boost to their mental health and wellbeing as well.
However, there were some stark differences in the amount and variety of supports and activities between young adults living with various disabilities and those without a disability.
For instance, youth with disabilities didn't have as many job or volunteer opportunities and had fewer social and financial supports. They also did not venture outside as much as youth without disabilities.
"Before the pandemic, youth with disabilities were more often under-employed than those who didn't have a disability. The pandemic has just exacerbated their situation," says Dr. Lindsay. "These findings show how we as a society need to do better to support our youth living with disabilities."
Dr. Lindsay recommends that youth living with disabilities need support in how to identify work or volunteer opportunities that they can participate in, including options to work remotely from home. Providing more accessible outdoor spaces would help these teens and young adults venture outside more frequently as well.
This study is part of a larger project from the TRAIL Lab called the Health and Productive Paid Work for Youth with Disabilities (HAPPY) project – a study that focuses on enhancing inclusive employment for youth with disabilities.
Thanks to the Kimel Family Opportunities Fund and a CIHR-SSHRC Partnership Grant (Canadian Institutes of Health Research-Social Sciences and Humanities Research Council) for their support in the study published online last month in the Disability and Health Journal.