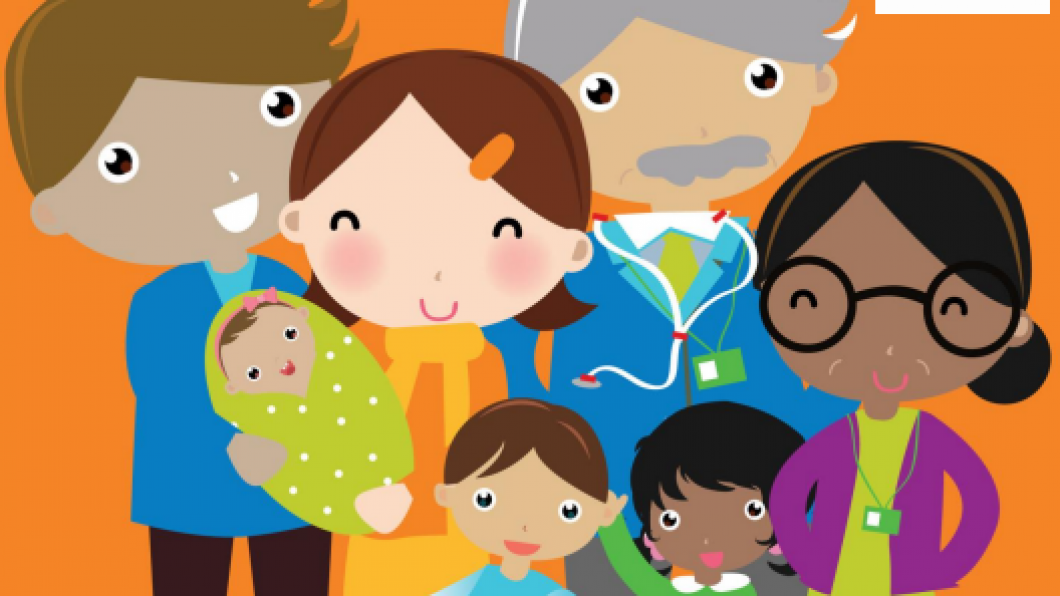 Online information and resources for NEW Holland Bloorview clients and families
"I hope that families leave orientation feeling supported, empowered and informed, knowing that they are connected to an extended healthcare family/partner." – Alifa Khan, family leader, Holland Bloorview Kids Rehabilitation Hospital
At Holland Bloorview, ensuring that new clients and families feel prepared, connected, empowered, supported, and welcomed to our hospital could not be more important. Recently, our experts in client and family integrated care and the Child Development Program, along with families and youth of the Family Advisory Committee (FAC) developed an Outpatient Orientation resource for new Holland Bloorview families. It is a welcome resource for new clients and families, filled with helpful information for their first and subsequent appointments at the hospital.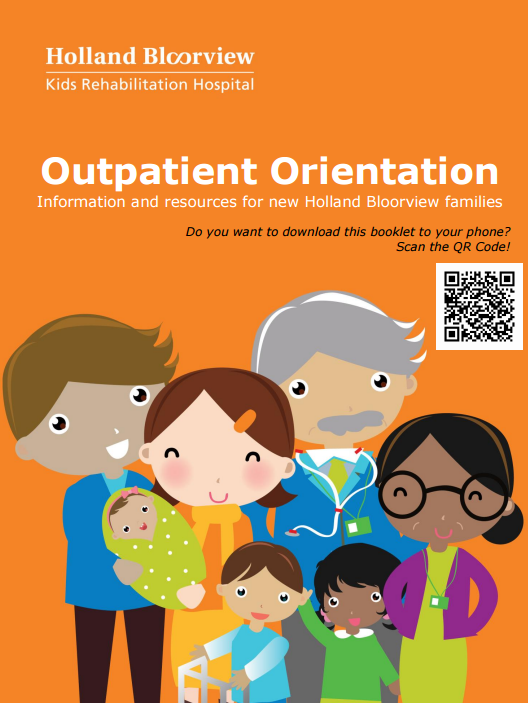 Why it is the Outpatient Orientation handbook important for future clients and families?
"It is important to have the outpatient orientation available because once families are placed on the waitlist for services; they typically don't know what they can do in the meantime as they wait for their first appointment," says Cheryl Peters, family leader, Holland Bloorview. "I hope that families realize that this is just one form of support that we offer through the hospital. It is important to ensure they feel they are not alone and that there are many of us who have been through the system and are still learning things as we go!"
Download and review the Outpatient Orientation booklet to help you feel informed and prepared for your first appointment at Holland Bloorview. The handbook will give new families:
The tools for the first appointment;
Support from other families who have been through the medical system; and
What services can be accessed at Holland Bloorview.
The Outpatient Orientation booklet is part of Holland Bloorview's year-long pilot program that includes free information sessions for outpatient families. The sessions take place twice per month, and offer helpful resources and information to get new clients and families prepared for their first appointment. It concludes with an optional tour of the hospital.
The pilot program is targeted at new families who are on the waitlist for the Communication, Learning and Behaviour Clinic or the Neuromotor Clinic at Holland Bloorview's main site. Through the Centres for Leadership, there will also be a study on how the availability of the Outpatient Orientation handbook affects family's perceptions of the care they receive at Holland Bloorview.
For more information on getting involved, please visit Client & Family Resources.