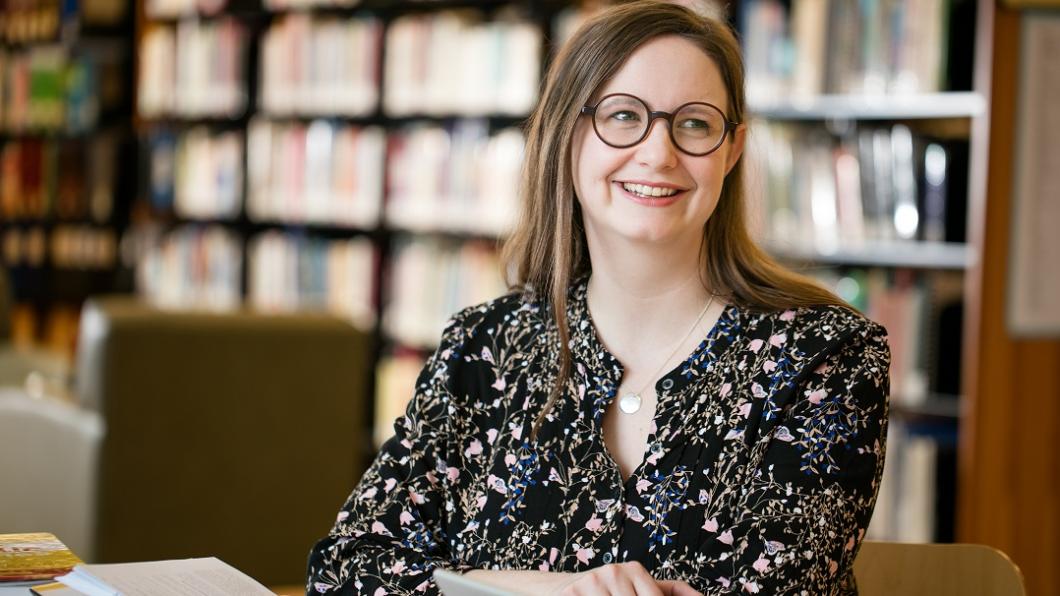 New study calls for regular bloodwork monitoring of children taking antipsychotic meds
Consistent blood work can flag health risks for children, youth who are on certain medications for long periods
Susan Cosgrove is a single mom of three children with neurodevelopmental disorders, the oldest of whom needs special medication to manage unpredictable aggressive behaviour related to his autism.
Liam, 17, has been prescribed atypical antipsychotics since age six to help manage the irritability that goes along with his autism diagnosis. In the past decade, he has been on and off several different drugs that, while effective for his irritability, did lead to significant weight gain and disrupted his sleep patterns. Yet, off the drugs, his agitation returns.
For Susan, it's an ongoing challenge to decide what is best for Liam's quality of life – weighing the risks and benefits of powerful medications that can have side effects and long-term risks, while managing his complex behaviour. 
The Cosgrove family have been coming to Holland Bloorview for clinical appointments since the children were young.
Meanwhile, at a Toronto-based clinical psychopharmacology clinic, Dr. Melanie Penner, a scientist at Holland Bloorview's Autism Research Centre, has noticed an escalating trend among children and youth that she has found concerning.
"I was seeing a lot of young patients who were on atypical antipsychotics, but too many of them didn't have the necessary bloodwork done," Dr. Penner says. "I also found parents weren't made aware of possible side effects and the need to do blood tests. This suggests that in the community, we aren't monitoring these children and youth as well as we should."
Regular blood work can identify high cholesterol, high triglycerides (type of fat or lipid found in your blood), liver inflammation and high blood sugar levels, which atypical antipsychotics can cause. This, in turn, may increase the longer-term risk of chronic illnesses such as diabetes and heart disease. In addition there are short-term considerations, such as fluctuating hormonal levels that can disrupt the body.
To validate her observations, Dr. Penner and research trainee, Imaan Kara, performed a chart review of the psychopharmacology clinic. The researchers combed through the clinic files to see if there was any change in bloodwork patterns in a time period before and after new guidelines issued by CAMESA on monitoring children and youth taking atypical antipsychotics.
Their findings were published in a new study this fall in the Journal of Child and Adolescent Psychopharmacology.
"Not only did we find no increase in children being monitored, there is a rising number of patients taking these medications, and for longer durations," Dr. Penner says. "That's important, as it exposes the body to more potential side effects over time."
Greater awareness needed
Dr. Penner stresses that greater awareness of managing side effects is needed across the board.
Clinicians, she says, must engage families in an informed discussion of risks and benefits, before beginning any medication. While the atypical antipsychotic drugs can be valuable, their side effect profile ideally means that any alternatives should be explored first. And if there are pre-existing conditions such as diabetes, heart issues or obesity, then even greater consideration should be taken.  
When medications are prescribed, bloodwork monitoring must become routine – which is laid out by the guidelines as standard of care. Dr. Penner says it's important that the risk-benefit discussion continues and that any findings in bloodwork be weighed against the value the medication is providing.
"Families need support so they can seamlessly add ongoing bloodwork into their already challenging schedules," Dr. Penner says. "Certainly nobody needs to panic, but it's important for them to have an open dialogue with health-care providers and ensure youth are taking these drugs at the lowest effective dose needed."
Echoing this idea, Susan says families must establish honest, trusted relationships with doctors, to work together as a team.
"It's about knowing what questions to ask, and what you're looking to get out of the medication," she says. "There is a line between fear and caution – and a good clinician knows how to walk it with you."