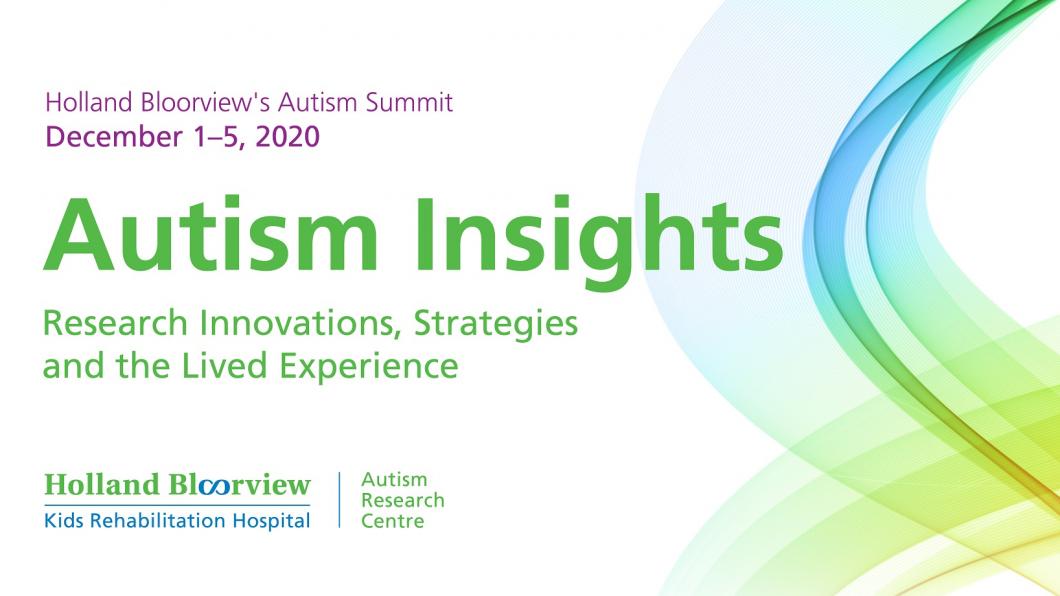 Holland Bloorview's Autism Summit a resounding success
3,500 participants from 31 countries tune into summit
Holland Bloorview Kids Rehabilitation Hospital's Autism Summit, called Autism Insights: Research Innovations, Strategies and the Lived Experience, brought more than 3,500 people from around the world for in-depth conversations about autism. The free, five-day (plus a bonus day) virtual event featured 32 presenters from Holland Bloorview who shared new insights, strategies and resources in support of children and youth on the autism spectrum, as well as their families. Among the speakers were top researchers from Holland Bloorview's Autism Research Centre, experienced clinicians and autistic self-advocates.
"This really has been a dream come true with a reach that I would have never predicted or expected," said Moira Peña, an occupational therapist and the autism programs lead at Holland Bloorview who spearheaded the summit.
Speaking to the key successes and learnings, Peña said, "This summit was inclusive. I wanted to include not only world-class researchers and expert clinicians, but also parents, community advocates with diverse voices as well as autistic self-advocates. It turns out there were lots of common themes among us—a move toward autism acceptance, a better understanding of autism in girls and women, the need for clinicians to adopt partnerships with parents and the validation that parents are the true experts on their children. We, as clinicians, are there to support them every step of the way."
Peña, eager to spread credit around, recognizes the collaboration it took to host the December 1 to 5 event, highlighting the contributions of well-known researchers Drs. Evdokia Anagnostou, Melanie Penner, Azadeh Kushki and Jessica Brian.
The 3,500-plus participants tuned in from 31 countries, with the most coming from Canada, the U.K., the U.S., India and Philippines. Participants included health professionals, parents and caregivers, teachers and autistic self-advocates. Peña and the Holland Bloorview team are looking at the possibility of making it a yearly event.
Read more about Holland Bloorview's autism programs.